One of the major blockchain projects at the moment is Ethereum, which is framed to be both a platform for other tokens using smart contracts as well as a universal computer which is turing complete. A decentralized ledger that also combines aspects of decentralized exchange has proven to be a powerful method for crowdfunding. The virtual machine enables many interesting applications that require consensus to be formed among machine states.
To show some of the recent research and analysis, here are 100 of the most cited articles that mention Ethereum in the title.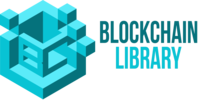 The Blockchain Library's goals are twofold: to provide easy access to resources on cryptocurrency research for scholars, academics, analysts, and anyone with an interest in cryptocurrency publications; the second is provide an archive and historical timeline on the development of the blockchain field and to document the journey of its growth.