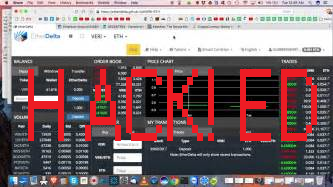 Next day after EtherDelta Exchange forced to suspend platform, the official story gets more cloudy. This just two days after announcement of new CEO for ED?
Surely this story is unfolding as docu-drama, we'll avoid adding suspicious thoughts, but here is the latest official information as gathered by Niche Hunt of (NicheHUNT dot com)
"More than $250000 of Ethereum Stolen in EtherDelta Hack" -nichehunt
"The cryptocurrency exchange EtherDelta has been the victim of a large-scale attack. The hackers were than able to redirect users to a malicious clone of EtherDelta's website..
Earlier reports had suggested EtherDelta had been subject to a DNS hijacking attack, but it seems to have later become apparent that the attack occurred via EtherDelta's Cloudfare account. EtherDelta has been criticized for its slow response to the attack..
It took two hours for EtherDelta to acknowledge the attack and warn users via Twitter. However, the website remained online hours after the attack, with funds still being removed from the service even after the hack had been acknowledged..
This attack comes just two days after EtherDelta appointed Terry Liu as their CEO. This would go a long way to helping EtherDelta recover from an attack which will have dealt a serious blow to the exchange's reputation.."
Appears EtherDelta to become the Grinch the Stole Christmas cheer from ERC20 token enthusiasts!
Could this reverse the emotional impact for the future of crypto? Thanksgiving Holiday sparked the most enormous rally waves in crypto history, and every expectation has been priced in these mkts that a repeat performance coming week post Christmas Holiday. So much FOMO, but now ... How much talk around Holiday gatherings of Hacks, Theft, Losses, FUD (all caps) basically...now we must no longer discount parabolic risks, which ALL now see comes when the masses least expect it....Stay Alert during the Holidays!
Good Luck to everyone!
Special Thank You goes to the team @Ethereum_Blue as they are promising updates and have prepared guidance instructions allowing some EtherDelta exchange users to access their holdings and withdraw from the blockchain without accessing the corrupted ED platform website. Earlier we posted information from their YouTube posted video but rec'd attack ourselves from hacker protectors and enablers who post right on this web platform. Why does the Steemit community allow this misbehavior? Recently each day steemit actions appear to condone these social media bullies to thrive on this platform??? Why? Any ideas or solutions to remove these dividers and destructs?
EXCELLENT ALTERNATIVE TO EtherDelta is the new p2p digital exchange platform project "binance"
If you safely transfer your Coins or after hack is over and security restored perhaps best to trade outside of EtherDelta.
Consider using link to explore information regarding Binance Exchange, which is another Crypto based Exchange with it's own Binance Coin BNB recently trading at $5.21 UP steadily each week this new Exchange has operated and grown to the #1 Largest with 2 million users just celebrated.
Many former EtherDelta only Cryptos now being exchanged on Binance such as Populous PPT, which many of our followers had huge gains locked up there.
If one BUYs the BNB coin and holds it for payment of industry LOW fees, they are cut 50%. Savvy users can reduce fees to almost zero.
Binance Exchange is very user friendly after just a very short bit of time. Users will find they can enter orders near the mkt and expect reasonable odds of getting a fill versus the chase game as dead orders just sit there and cloud the EtherDelta exchange.
Best benefit of Binance Exchange alternative for EtherDelta users is Binance actually has many Crypto Altcoins priced in ETH pairing. This eliminates unnecessary slippage from having to convert to BTC and then trade in BTC pairings elsewhere. Same logic applied to U$D pair trades.
Many additional benefits claimed by our friends positive opinions of Binance, but if interested just check it out for yourself. Apps for mobile devices and pc based can be downloaded.
Please consider using this link for more information and for Binance app download
https://www.binance.com/?ref=11955633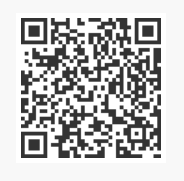 Please post any updates rec'd as that would benefit steemit ♨ community best.