I Never Said I Quit..☺
Hello everyone! It has been a long while since I visited my account and posted something about the things that are happening to me.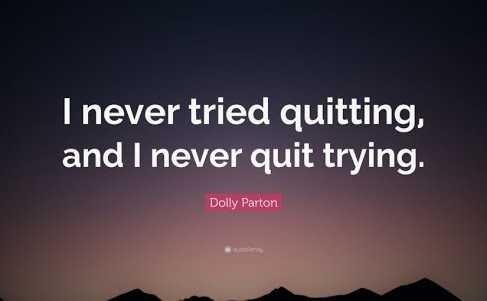 https://goo.gl/images/uw57sj
Questions like, "Are you okay?,'Is everything well?" may come to your minds. Many asked me if I actually gave up steeming and just quit. Hehe
Well, sorry to disappoint you guys, but I am still here. Hahah. I never said I am quitting. It is just that I had been so busy with my work.
It all started with my series of seminar-trainings that I had attended as well as sacrificing my free time training my volleyball players for the sport athletic meet which made me so tired everyday so I fell asleep early. Then come September which is the Science Month Celebration. As a Science teacher, we are busy this month teaching and reviewing our Quiz Bee and Sci-Dama contestants. Luckily, my pupils won so we will be competing to the higher level contest this coming October 2-4.
Aside from that, Math Challenge Competition will also be held this coming September 27. For Grades 1 & 2, a pupil-parent tandem will compete. For our school, my son is the Grade 1 contestant paired with my husband. For Grade 2, it will be my daughter and me. I am quite busy reviewing my kids for the Math Competition so I really had to sacrifice my free time.
So, to all those who are worrying about me, I am okay. I just neede some time off for me to do my tasks. But I will really be back to be as active as before soon.
To papa bear @paradise-found, @pennsif, @lovebooster, @drahries and others, Thank you for checking up on me once in a while. I am aware of my responsibilities here. Just give me some more time. I will soon be back. I miss you guys! ❤❤❤
Lovelots,
@yanzel4lyf