Hello dear Steemians,
I hope everyone is well and started good their week. I am luckily off because I am having my long shifts on weekend, so just enjoying my days and charging power for coming hard work.
I noticed my watercolor was not so popular, that may be due to two factors, because of disaster after system update of people do not like Inspector Barnaby.
Nevertheless, I thought it is very human that we all sometimes like to have peaceful quiet life and good people around us, but when we watching movies or reading books or playing computer games, sometimes we are fascinated by bad characters such as Pirates, Vampire, Werewolves, witches. We even a bit jealous and in the depth of our hearts we also want to be a bit bad guy
To tell the truth me, the same I love such bad characters and today I thought to do my painting with one of them, of course I love sea and the story of Blackbeard if the most fascinating story that I have every read. There are still a lot of interesting facts, such as people who were on board were not only drinker and lazy people, but there were carpenter and blacksmiths very experienced who did hard job to keep the ship in a good form, despite of being equipped witth enormous amount of weapon the ships were still very fast and manoeuvre comfortably. That Blackbeard was not greedy about getting more money but he also was a caring person for the families of those who were working with him and for him, he was supporting those villages where the families of those people lived. That sounds like a good governor.
My painting I started with acrylic paints, but then it was a moment when I thought that soft pastel could give the plasticity for clouds and sails so I added pastel in the middle and then finish with acrylic paints.
My acrylic colors:
Cadmium Red and Yellow
Cyan Blue
Yellow Ochre
Burnt Sienna
Titanium White
I used soft pastel:
Olive brown
Russet
Ochre
White
---
---
Mixed medium painting "Watch out Pirates Armada" by @Stef1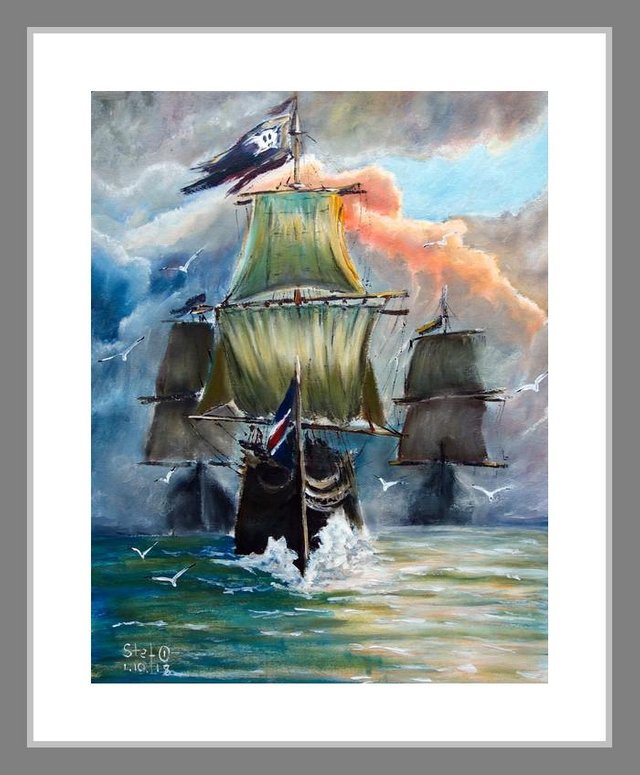 ---
---
My step-by-step process: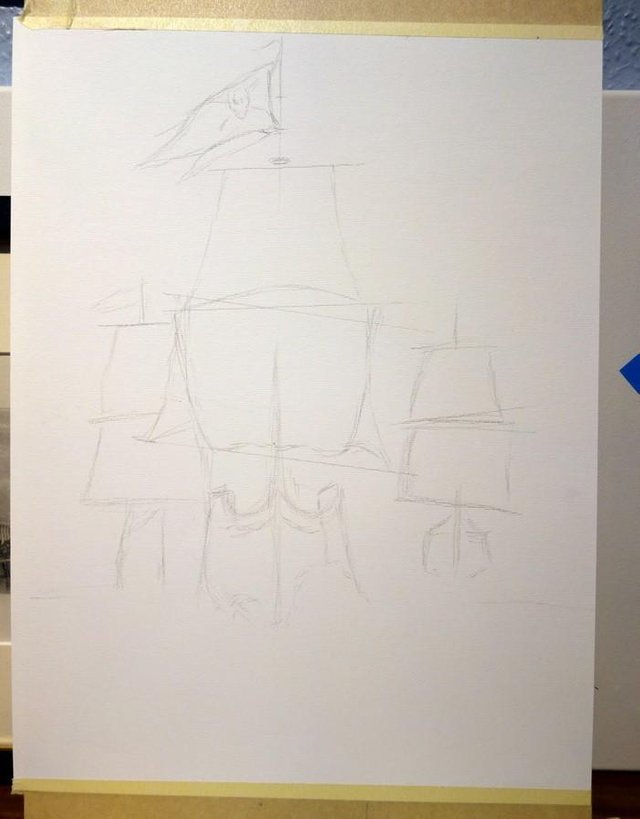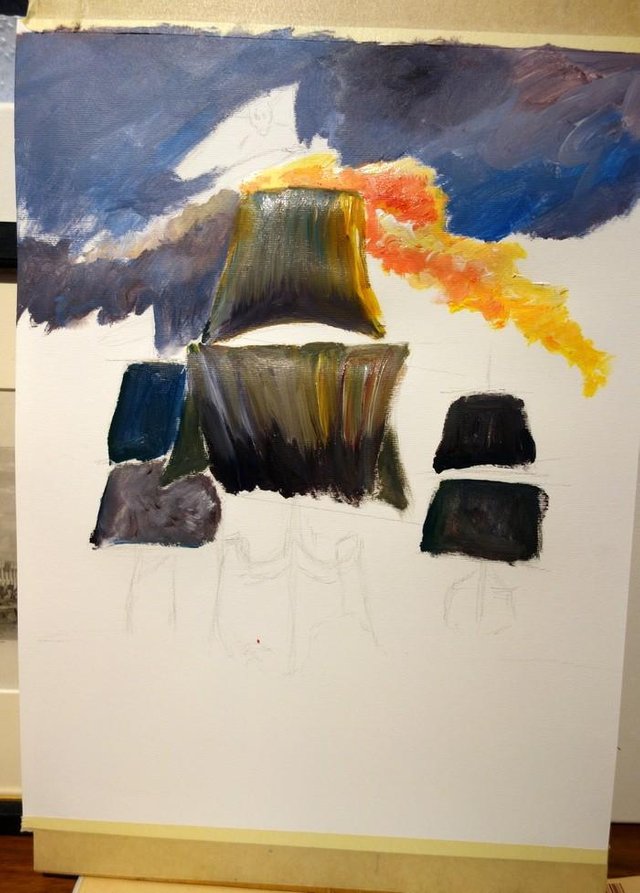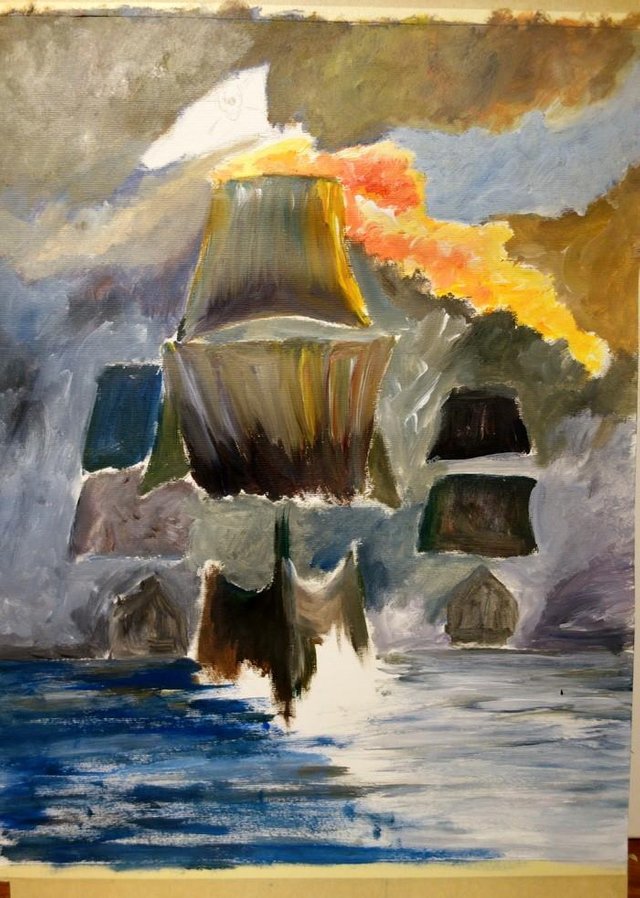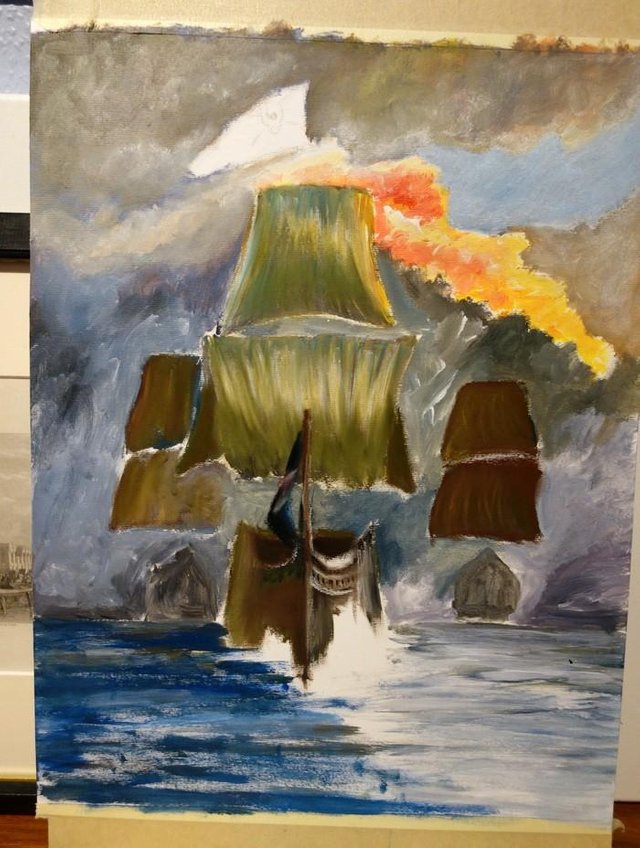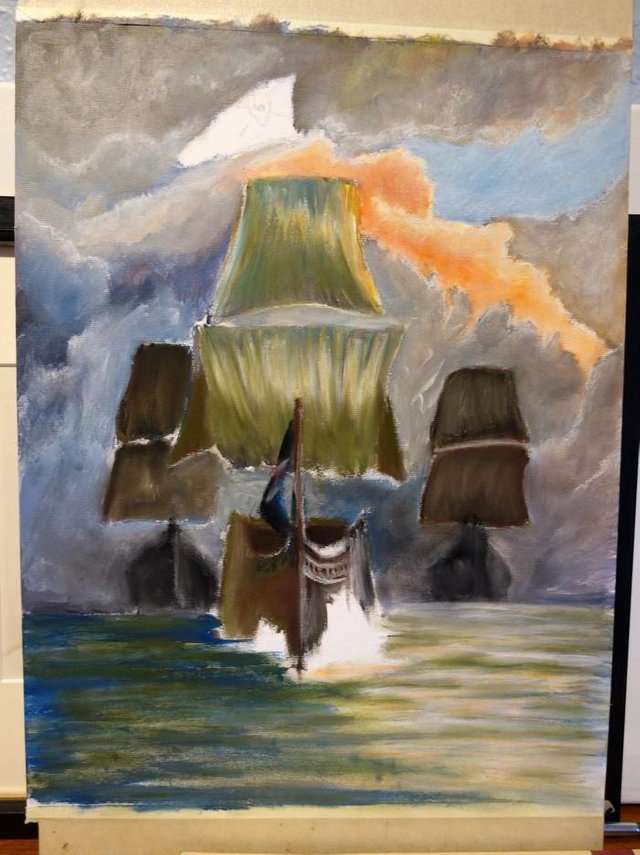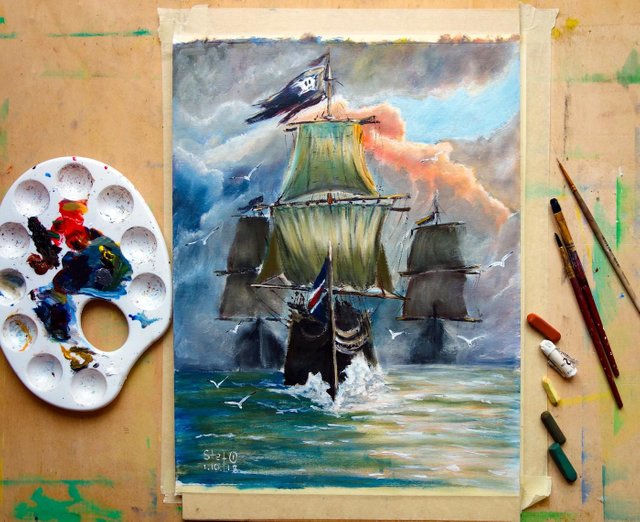 Mixed medium painting "Watch out Pirates Armada" by @Stef1




Acrylic textured paper 30.5x40.5 cm, paper weight 260 gsm, acrylic colors, soft pastel, flat and round brushes.

---
---

---

---

I hope you enjoyed my post and thank you for viewing :-)