CACAO BLISS 🍓🥥🍓
Hello my Dearest Foodies,
June is here and so it's time for an Ice Cream 🍨
This one is made of frozen bananas, so it's actually called Nice Cream. At least in the foodie community on Instagram, however I am just going to stick with ice cream, although by the time I was finish with the photoshoot it looked like a smoothie 😄
By the way, I was decorating it in the freezer, but it didn't help much anyway ❄️😁❄️ Luckily I like my ice cream melted, so I enjoyed eating it after very much, Yum! Well, the second bowl went back to freezer and today I just scooped some with an ice cream scoop. It worked perfectly, so you should try it that way if you prefer eating it very cold. It is super delicious and healthy both ways 😍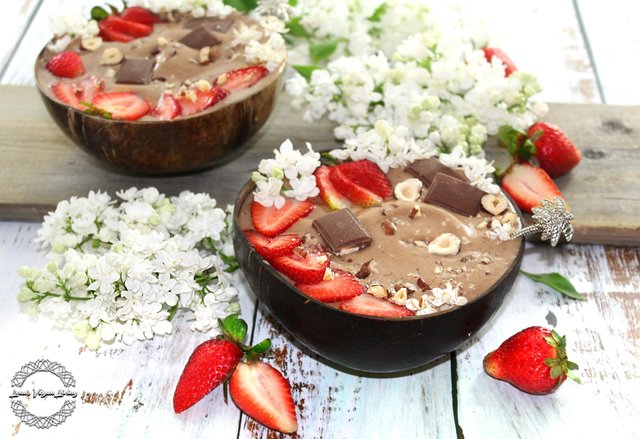 CACAO BLISS
Banana Ice Cream with Cacao Powder and Hazelnut Butter
Vegan – Gluten Free – Refined Sugar Free
Author: Lena's Vegan Living
INGREDIENTS
• Fully ripe frozen bananas 4
• Hazelnut butter ¼ cup
• Cacao powder 1tbs
• Plant based milk ½ cup
Blend in the blender until smooth, fill your bowls, top with fruit and serve.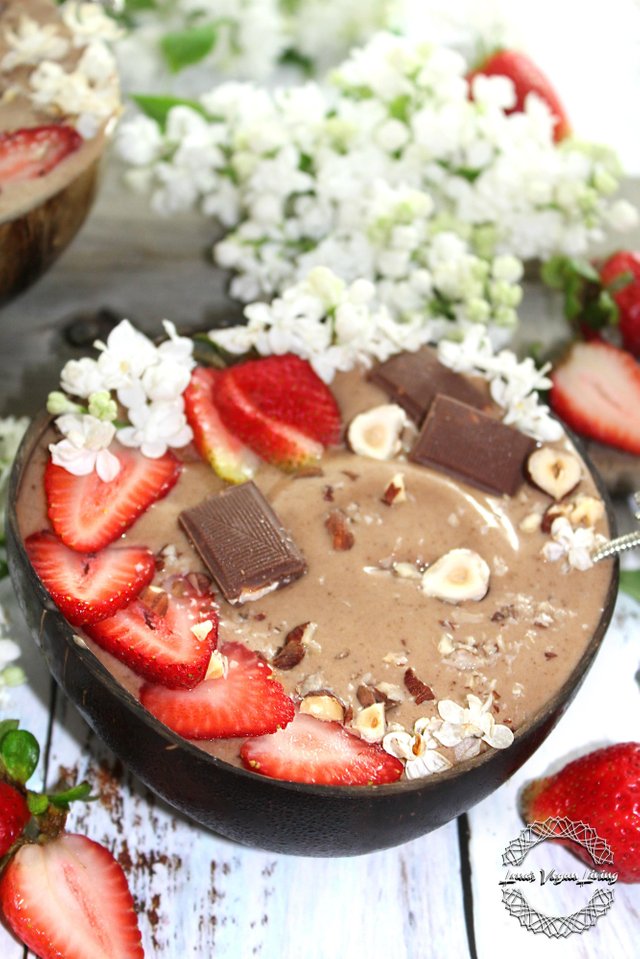 You can also store it in the freezer in the sealed container and and have it ready to serve just like a regular ice cream.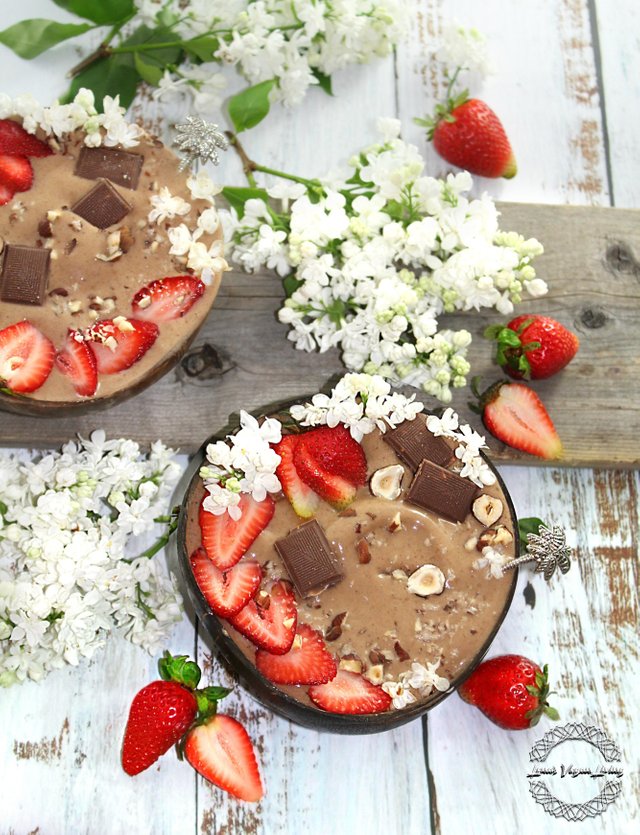 THANK YOU FOR VISITING & BON APPETIT
FOR RECIPES PLEASE VISIT MY Lena's Vegan Living Blog


|