Let's explore the new world!
Hello friends, its time to share my random thoughts on @xpilar digital art work. Here is today's pic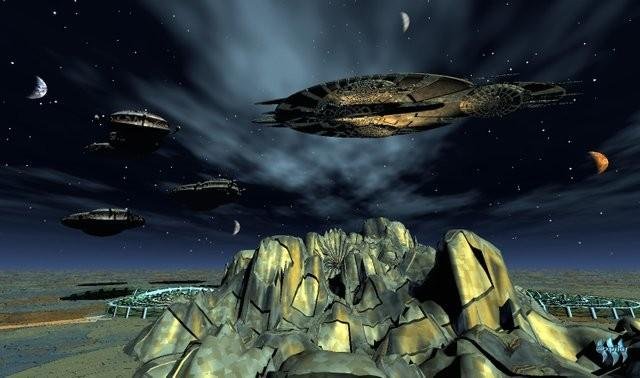 source
There was a time when such type of image was available only in stories and movies but the advancement of technology, human curiosity and need has almost transformed into reality.
Friends, Our Planet Earth is now the home of 7.7 billion people. The growth rate of population is high and soon we will touch a figure of 10.0 billion. One of the group of scientist claims that Earth can bear a burden of 10 billion inhabitants. Although I don't believe in this theory. But there is need to explore new world, where human life may be possible.
Scientist, Engineers and Astronomers are doing their best efforts in this regard who knows one day we will find another home. A home full of resources. If we can't find anything still it's worth to try. Atleast we can explore new world. Failing 1,000 times doesn't only mean that you failed 1,000 time but it also give you learning curve of executing the work.
One can understand that finding a new world is difficult but even if you find only gold mountain as seen in the pic it's great for humanity. Just imagine the gold mountains in the pic filled the tummies of millions of people who don't have food according to their needs. so what are waiting for just take part our participation whatever we can do in this regard.
Have a nice time!