Hello Steemians,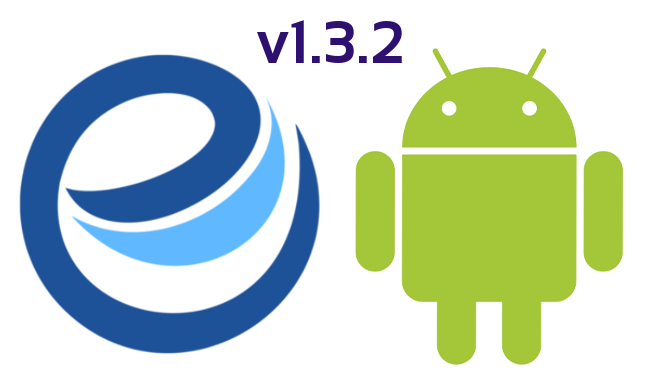 New version of
eSteem
mobile application is released and now available on Google PlayStore for Android phone and tablet users. This version introduces number of new features and as well as improvements and bug fixes.
---
What's new
Logo change - if you have missed new logo concept post, check out here, we started to slowly roll out logo change to all services.

Reading Time - You can now see article reading time before you open to see content of the post. This gives users upfront information about post and if they have enough time to commit reading post.

Tablet layout - For better view and surfing, we have now added tablet layout changes so that list of post will adjust depending your screen size which gives you better look and browsing post quickly.

Navigation is also improved or rather simplified so that it doesn't affect performance of the app. We have added back infinite scrolling back to posts page. Now you can scroll down and posts are fetched automatically.

Post page also got some updates where you now can see tags attached to post and you can quickly navigate any category from there as well to see specific tag related posts.

Comments tip, added small notes bottom of the post for users who don't know how to access comments features (vote, reply, edit, delete, etc.)

Editor update, If you have read my recent post about new editor here, that experiment failed due to some bugs, updated that post with details. Instead we now have plain, stripped out editor that is implemented from scratch without any library dependencies and we hope to continue developing editor according to our needs.

Internationalization and Localization of eSteem, from this version we ask community to support us by translating eSteem to their own/native language. If you are able to contribute with translation, please reach out via steemit.chat or email: info@esteem.ws.

There are a lot more small changes, that I am sure you will find out after upgrade.
---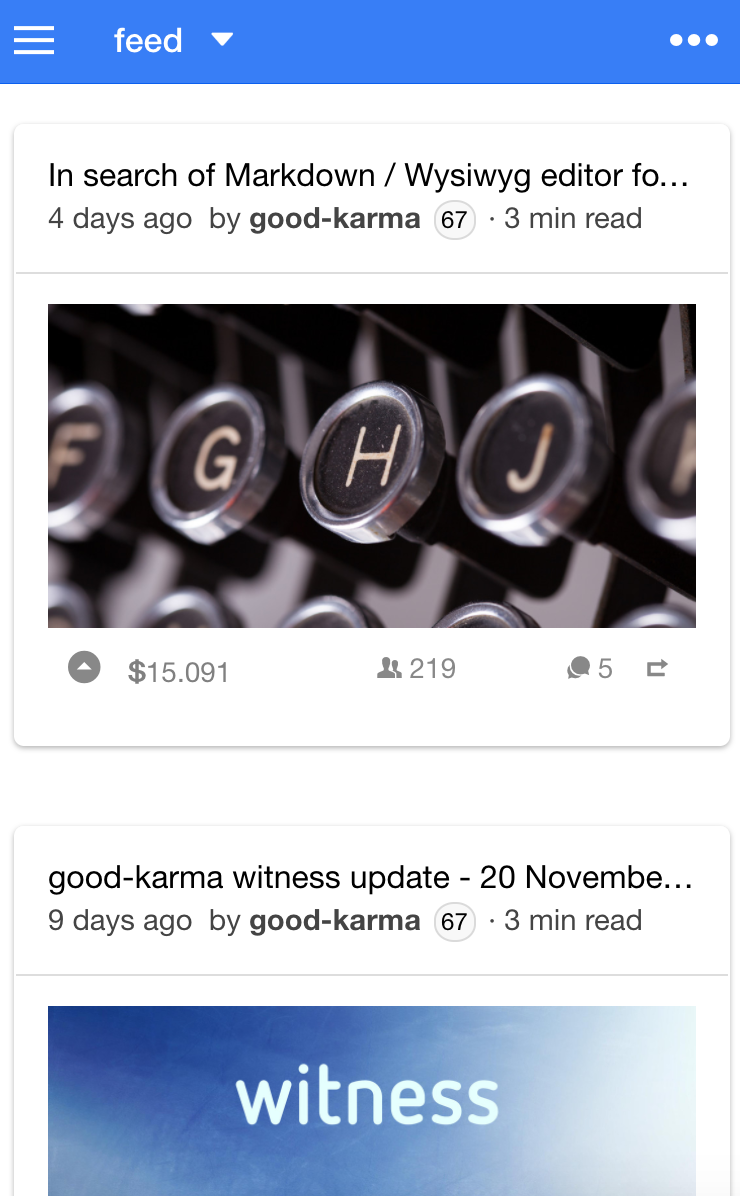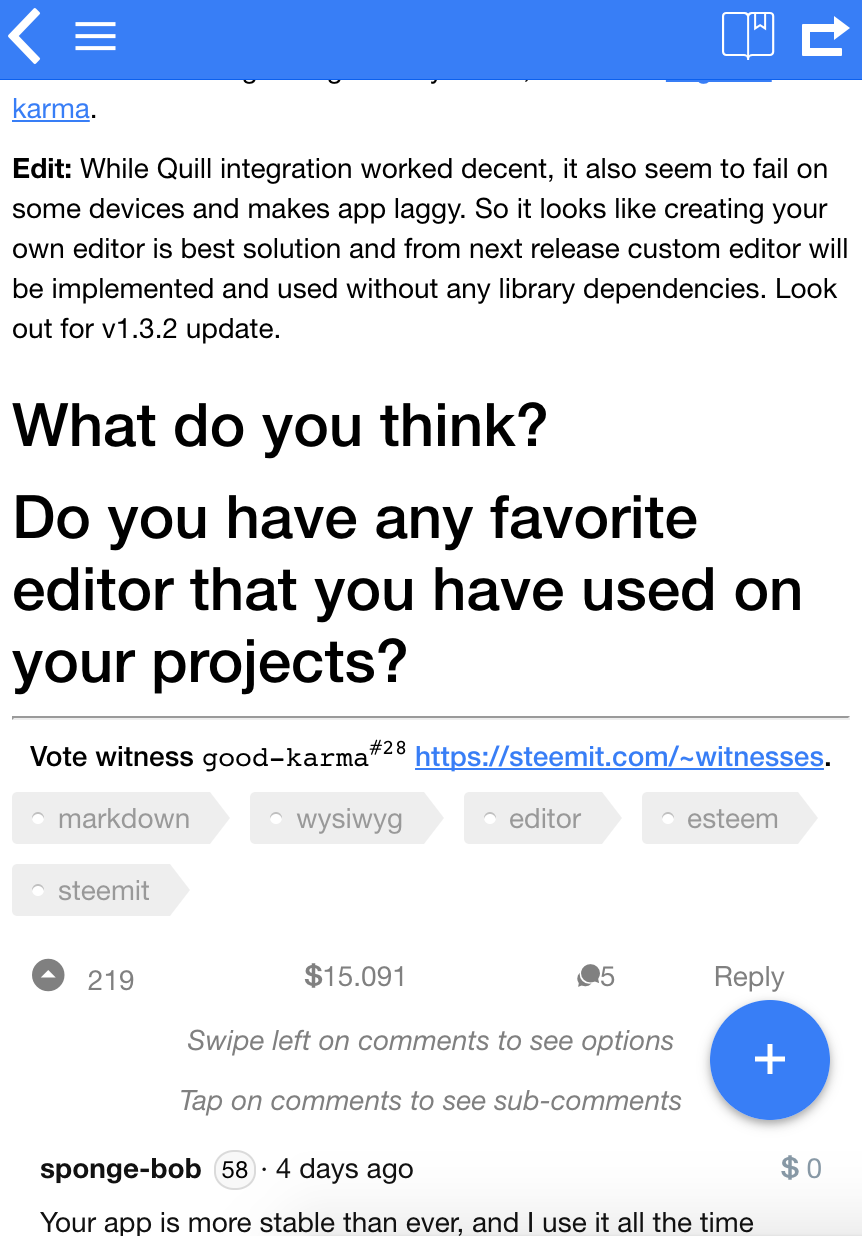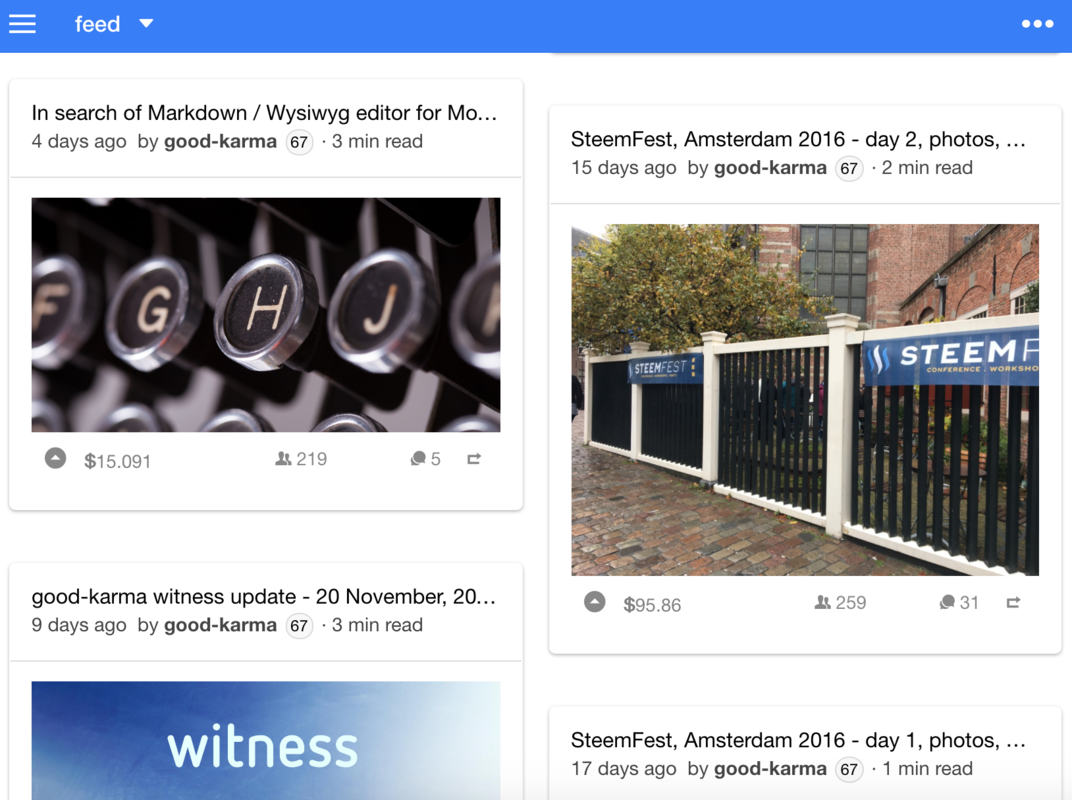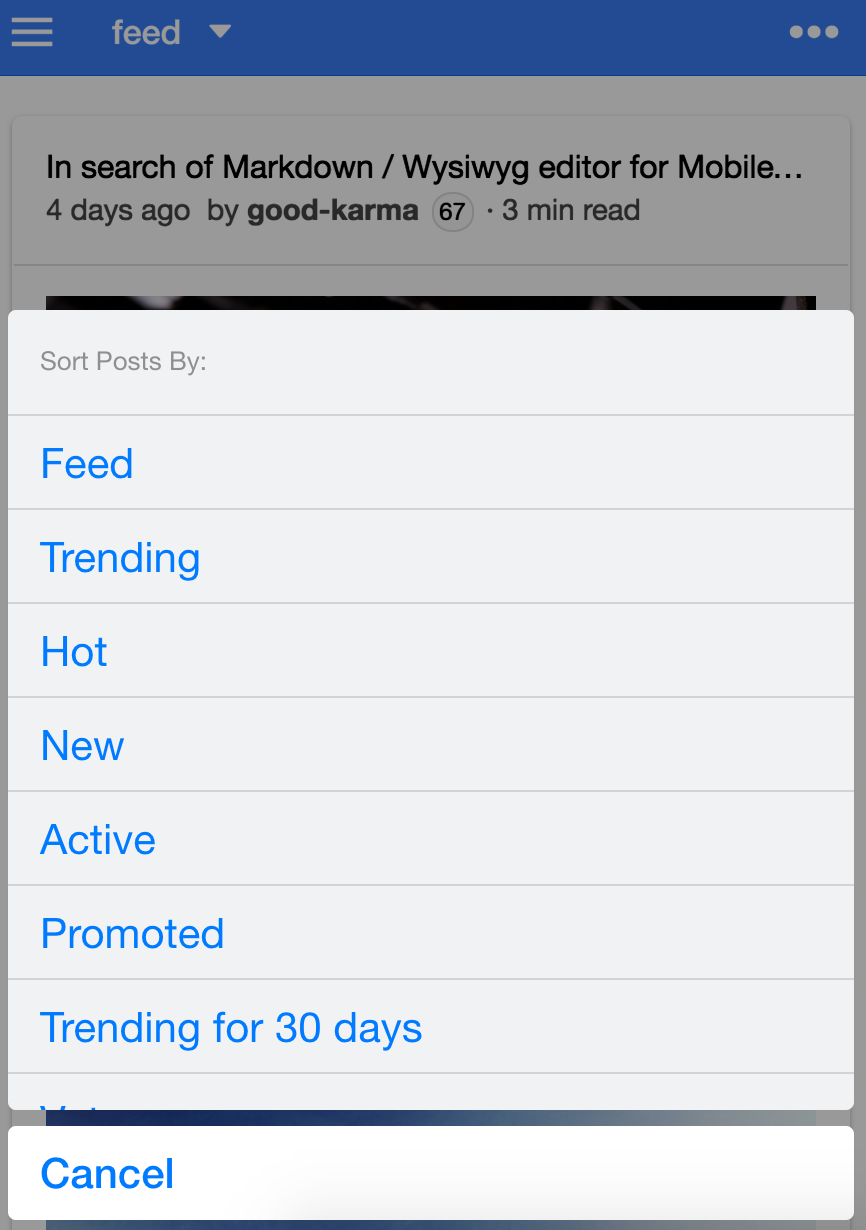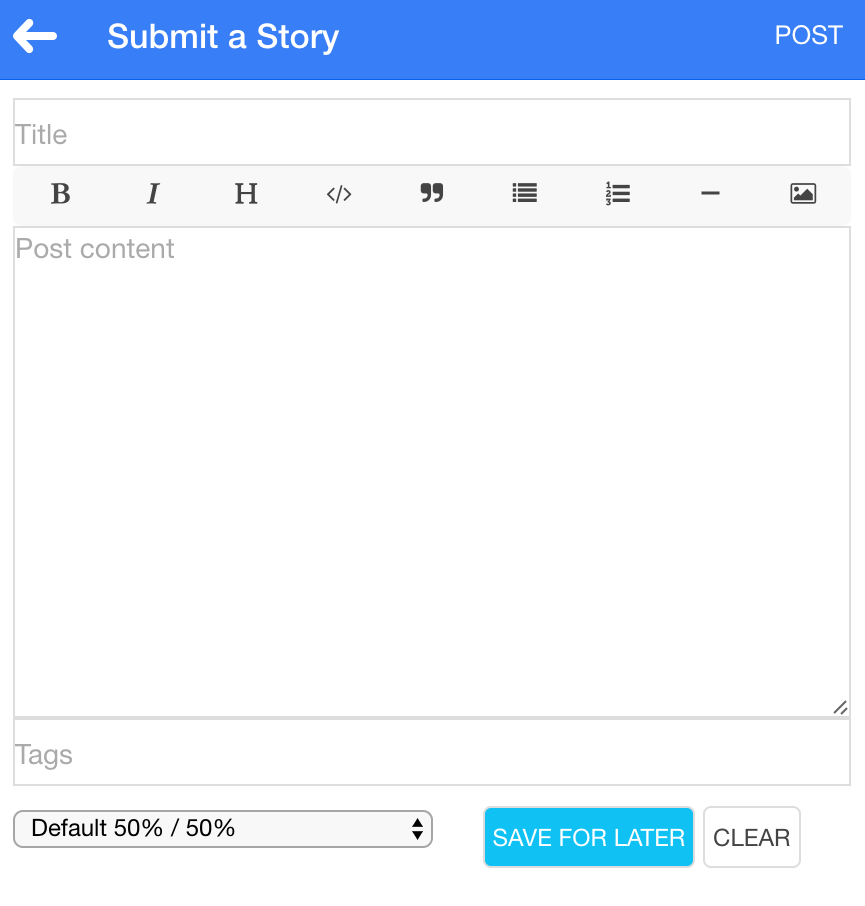 ---
Google Play - Android
---
Please let us know if you have any feedback or want to translate eSteem app to your native language, contact: http://steemit.chat/direct/good-karma or email: info@esteem.ws. Follow @good-karma to get updates, there will be separate post about how to start translating eSteem app to your language.
---