Calling eSteem Users To Action!
It's not every day that I do such thing but now is the time to act! I'm calling all eSteem users to action! If you are really a team player and you're not here just to get an upvote from @esteemapp, then I need your help, we need your help "help is reciprocate"!
eSteem has been added to the list created by State Of Dapps. Thanks to @horpey and the other team members who are working hard in the background, eSteem's profile is complete now!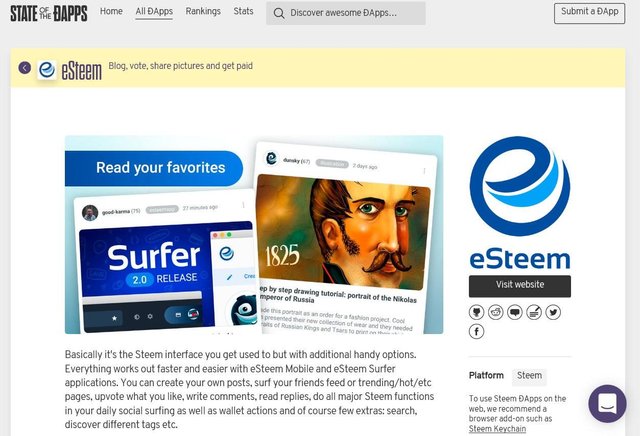 (source)
Here's what you can do. There's a question here:
Would you recommend this ÐApp to a friend?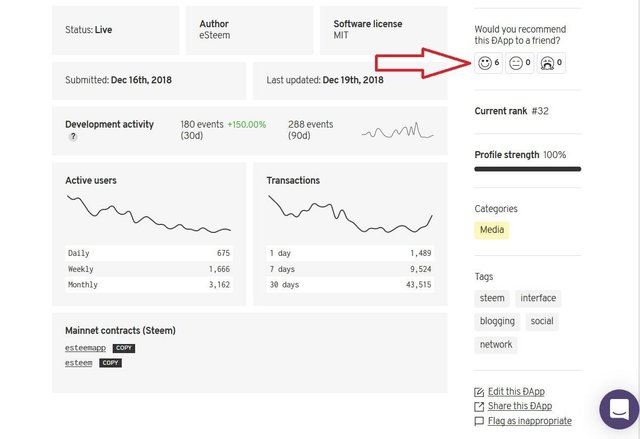 (source)
You can answer that! If you really want to help @esteemapp, now is the time! Cast your vote, so that number can be way more higher than it is now!
According to the data, there are 675 daily users. Let's see those users in action!
I'd really apreciate if you could spread the word and let others know about this possibility! Let's support eSteem!
Thank you for reading this, happy holidays and Steem on!

Check out my #SevenDaysOutside Challenge!

These are the days and the categories:
#WindowMonday – Windows
#DoorTuesday – Doors
#RustArtWednesday – Rust
#GateThursday – Gates
#StatueFriday – Statues
#BrickSaturday – Bricks (bricks only, no pavement elements or cobblestones please)
#StreetlampSunday – Street Lamps
Make sure you write a description of the photo you are posting. Share as much details as you can, like where that statue is placed (in a park, at a museum), what it represents etc. Make it enjoyable.
Use the #sevendaysoutside tag along with the daily tag and tag me, @erikah!
Goes without saying that you can only use your own photos. No paintings, no drawings, no digital art please! There is no prize here, this is just for fun.



Do you use eSteem?
eSteem is a Mobile📱& PC💻 app for Steem with great features. Additionally, you receive incentives posting through eSteem apps.
eSteem Spotlight; eSteem provides rewards for it top users in Leader Board with most Posts, Comments and Highest Earners.
---


Follow @esteemapp on Twitter https://twitter.com/esteem_app

Proud to be a member of The Steemians Directory