Meeting @cjsdns at Dayah Kupi restaurant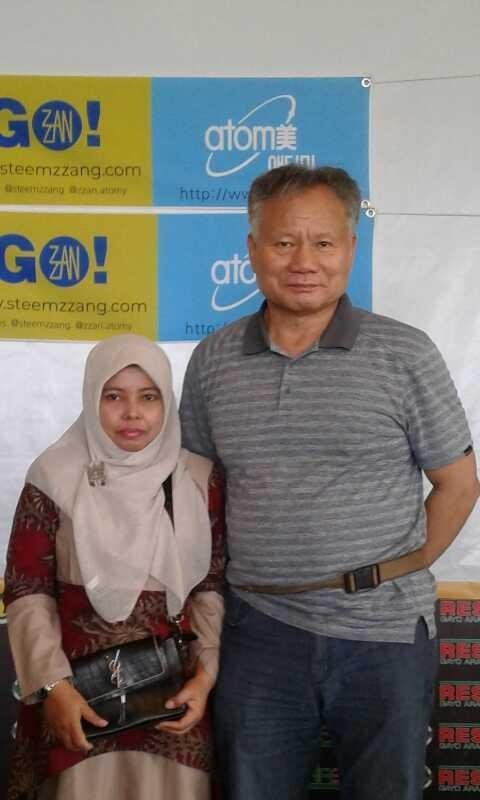 Today I was very happy to be able to meet Sir @cjsdns, the owner of steemzzang directly. My encounter with him took place at the Dayah Kupi restaurant in Simpang Cibrek, North Aceh. I can take some photos with him. Although he cannot speak English and Indonesian, his very friendly attitude. It can make this meeting so memorable.
Hari ini sangat merasa sangat senang sekali karena bisa berjumpa dengan Sir @cjsdns , pemilik steemzzang secara langsung. Perjumpaan saya dengan beliau berlangsung di restoran Dayah Kupi di Simpang Cibrek, Aceh Utara. Saya bisa mengambil beberapa foto dengan beliau. Walaupun beliau tidak bisa berbicara bahasa Inggris dan bahasa Korea, namun sikap beliau yang sangat ramah bisa membuat pertemuan ini begitu berkesan.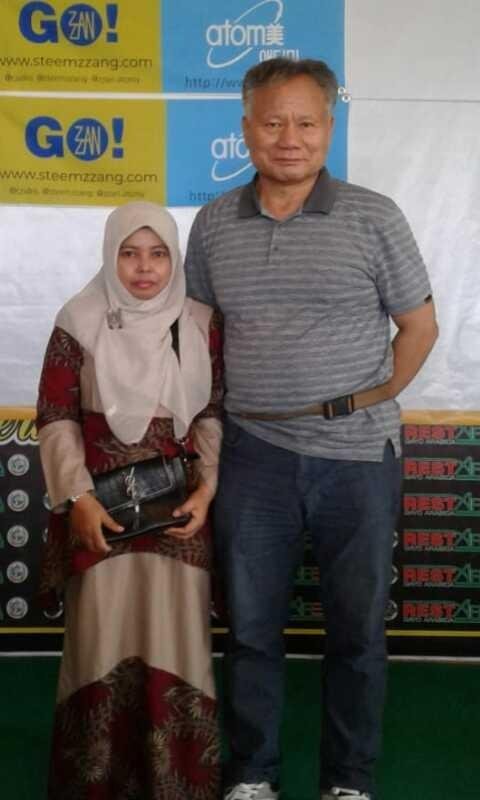 Sir @cjsdns came to Aceh to meet his best friend Mr. @hhusaini and other stemians who use steemzzang. He landed in Banda Aceh last Saturday and was picked up by Mr. @ hhusaini at Sultan Iskandar Muda Airport, Banda Aceh.
Sir @cjsdns datang ke Aceh untuk berjumpa dengan sahabatnya Bapak @hhusaini serta para stemian lain pengguna steemzzang. Beliau mendarat di Banda Aceh Sabtu kemarin serta dijemput oleh Bapak @hhusaini di Bandara Sultan Iskandar Muda, Banda Aceh.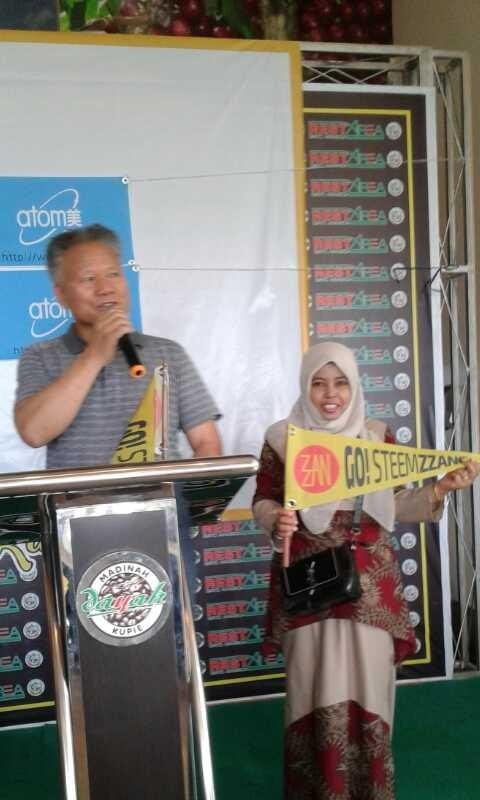 The meeting with the Aceh steemians took place very pleasant. He explained the benefits of using steemzzang and he also promoted Atomy products.
Acara pertemuan dengan steemians Aceh berlangsung dengan sangat menyenangkan. Beliau menjelaskan keuntungan memakaI steemzzang serta Beliau juga mempromosikan produk Atomy.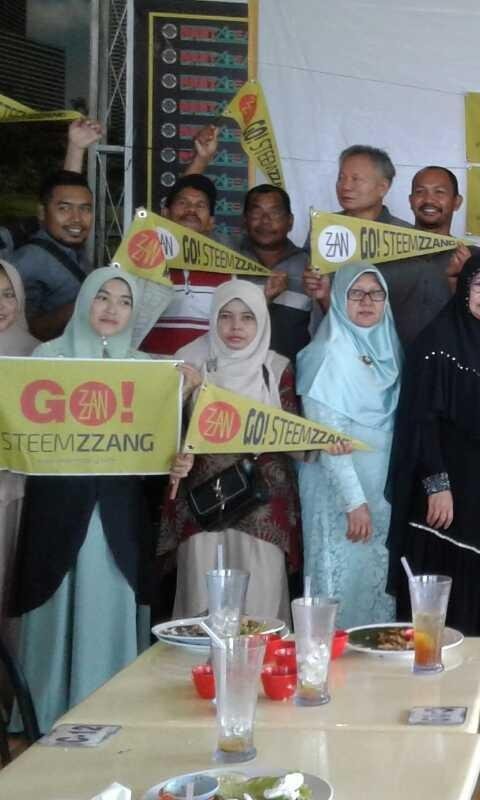 The meeting lasted for almost 2 hours and continued with lunch together. Finally the event continued with a group photo and gift giving to Aceh steemians. This is all my post this time. Hopefully useful and greetings.
Acara pertemuan berlangsung selama hampir 2 jam dan dilanjutkan dengan acara makan siang bersama. Terakhir acara dilanjutkan dengan berfoto bersama dan pemberian hadiah bagi yang hadir. Sekian postingan saya kali ini. Semoga bermanfaat dan salam.