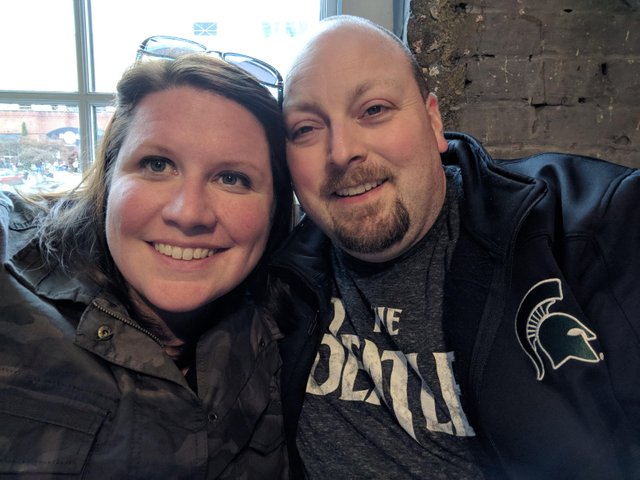 Introduction
I have been on Steemit for just shy of a year now yet there is still one area of the blockchain that I haven't really explored.
I am not sure I can pinpoint the exact reason, but I have always found something intimidating about Utopian.io.
It's nothing they did and it is certainly nothing against the great content that is being put out there. To be honest, I think it is just lack of confidence on my part. The last time I did any coding was close to 20 years ago when I was in college. Developing a Dapp is probably not in the cards for me plus, I have a full time job that keeps me pretty busy. I don't think I would have the time necessary to devote to an outside project.
With that in mind though, I started thinking the other day about how I can continue to be viable on the Steemit platform. There is a belief among some that once SMT's come out it will be much harder to earn rewards by blogging than it is now.
My thoughts turned to how I might become part of a group that has something to offer in the way of SMT's. What projects are out there that I could align myself with. I am a big fan of Steemit and if things shift, I want to be involved. I don't want to be standing on the sidelines watching my account fade into obscurity.
After gaining some confidence from @slobberchops and @daan, I decided to look to utopian.io. I went to their webpage and that in turn led me to the github page. I am trying to do my best to follow the editorial template for the blog category. In the future I might hone one of the ideas to follow and post that in the ideas area.
Repository
https://github.com/steemit/steem
This in turn led me to think about what projects aren't on the blockchain yet but could be, or better yet should be. I thought of a few off the top of my head: A dapp that is like Twitter. Something where you can post a quick couple of sentences and a picture to Steemit. I know we already have Steepshot which I love, but I see that more as an Instagram. Twitter and Instagram exist in the same space, so why not a Steem equivalent? I also thought it might be cool to have a beer/wine/cocktail review app. Something similar to Let's Eat, but just for beers etc. There is a huge following for the #beersaturday tag and having a quick and easy way to upload a review might be a real game changer.
Resources
Wanting to expand my options, I took to musing.io and I posted the question: What is a dapp you think steem needs that hasn't been developed yet.
I actually got many more responses than I had thought I would. Apparently, some people were thinking right along the same lines as me.
If you read through the answers to my question, you can see there were a couple mentioning a Twitter-like dapp. There was also one mention of a beer and wine one by @mazzle. It's crazy because if you read their answer, it is pretty much exactly the same thought I had. Great minds right?
There were also a couple of other really good ones. A dapp like Discord that is actually on the chain so people don't have to leave the chain to make those interactions they currently do on Discord. Adoption for that one could be tough, I am a big fan of Discord, but I can see the benefit to having something native to Steem.
@itstime had a great list of dapps they thought should be developed including something similar to Udemy but built on Steem. Also some form of crowdfunding platform for Steem as well as a job board type dapp like Fiverr.
As I mentioned before, I don't really have the time or skills to devote to developing a dapp. I want to be involved though and I want to seem Steemit continue to be great. That's why I thought I would make my first ever post using the #utopian-io tag and throw some of these suggestions out.
We have so much talent on the blockchain and it would be awesome if we could make some of these things become a reality.
After joining the Utopian discord server and digging through their github, I have now come to understand more about how this works. As I said before, in the future I would like to post in the ideas area with some deeper information on a specific dapp.
For now though, this is the first and only post in this series.