Part 3: It's Alive! Gender Neutrality Transhumanism & The Synthetic Evolution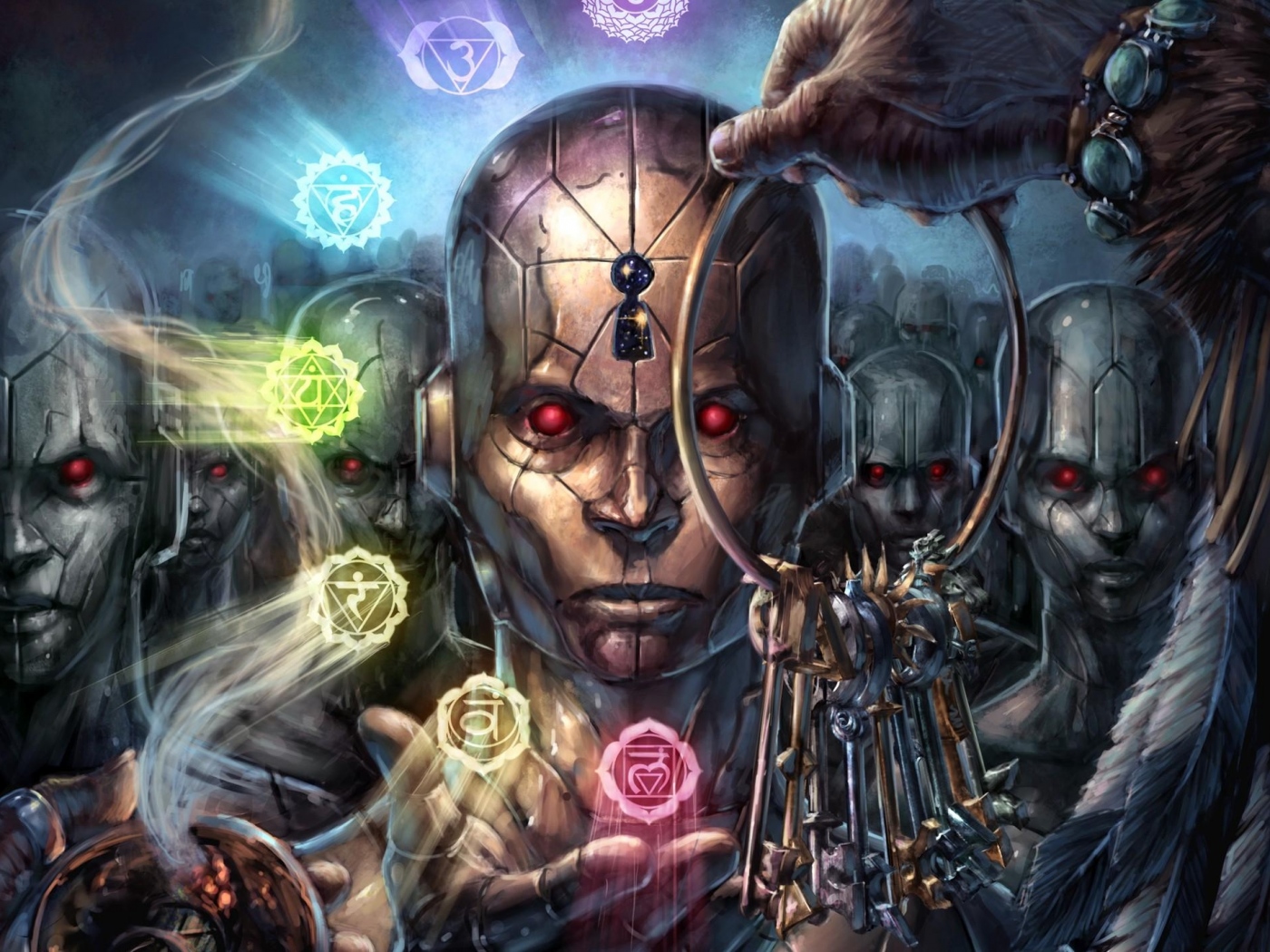 Source
Firstly I would like to highlight that in regards to this post I have taken a big step back and looked at things over the long term and from a much larger perspective. I have looked at trends and written about how they are being manipulated to suit an agenda. The vast majority of people reading this will not know me, but I have shared several of views I express in this post for at least 15 years. In that context the world I now see being built around us sends a chill up my spine; for it adds increasing validity to a subject that used to gain me more raised eyebrows and bemused laughs than it did concern. Although those voices have grown quiet people that are new to this information may feel the same. That's cool because as with everything I write it's up to you to decide who has the perceptualflaws.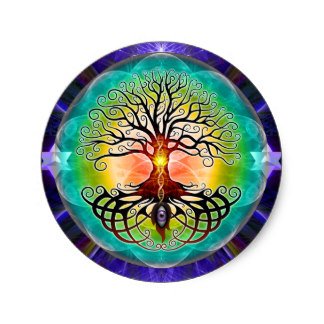 Source
There may be people reading this post that find certain aspects controversial, trust me that's not my intention and I have no axes to grind. I simply believe that this agenda is extremely nuanced and as such aspects of it have attached itself to genuine people that simply want to create a balanced world where everyone is free to express who they are. Life is the pursuit of happiness and if you find that happiness without hurting anyone else who am I to judge? This post is not aimed at any particular community, it is about an insidious chemical assault that in the long term will affect us all. Unfortunately, I also believe that idealism is being hijacked and weaponised as a tool of mass societal change.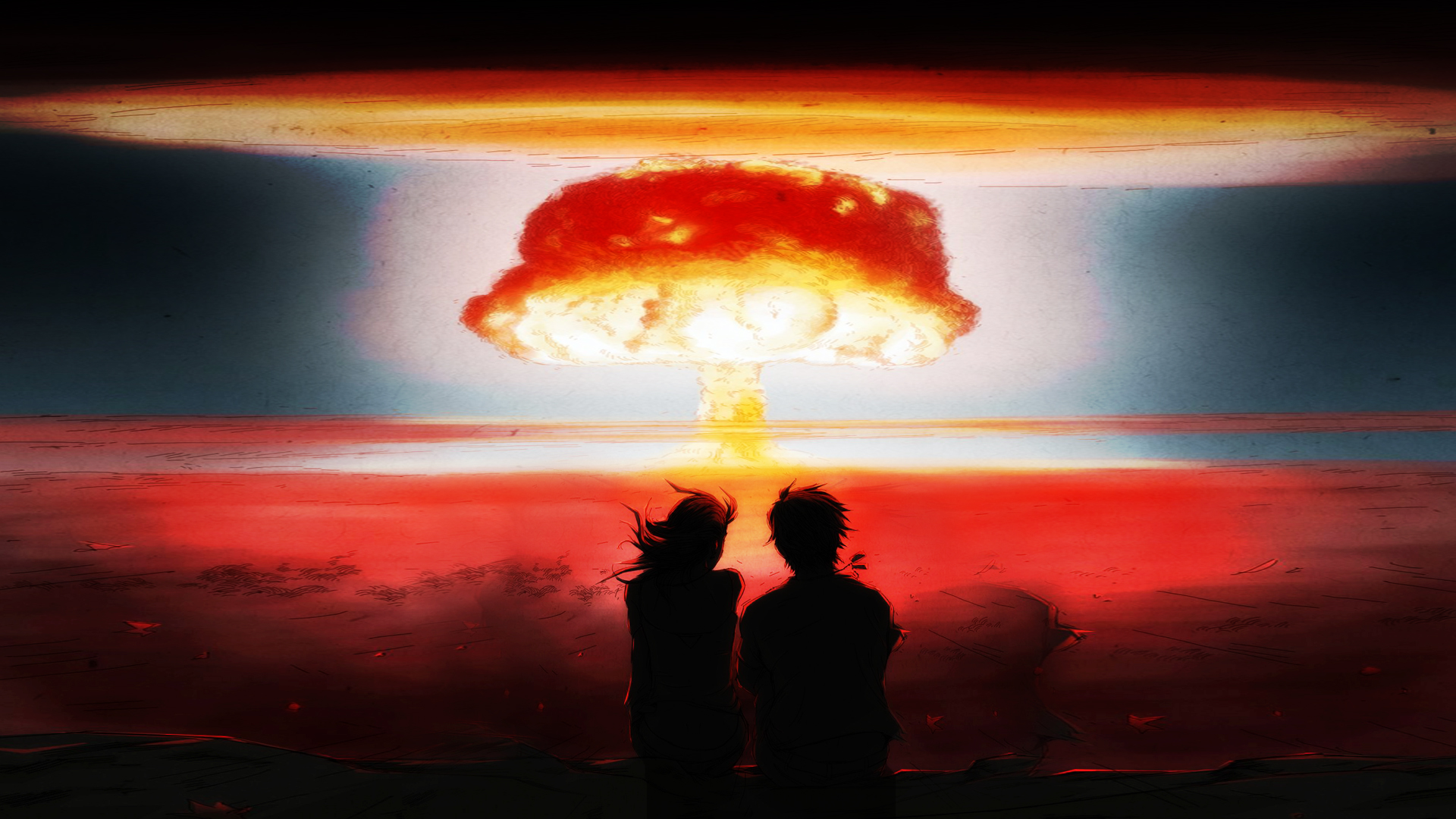 Source
The Assault On Humanity
The purpose of this post is to show how I believe that human reproduction, gender identity and cognitive ability are under a multifaceted attack. The assault upon our civilisation has many dimensions and although at first several areas may seem unconnected; from a simplistic point of view the current re-shaping of our society could be seen as akin to militaristic training. I use the analogy of the military in that the structure and foundations of society must be broken down before being rebuilt as a new world order. From this perspective my post will also display my belief that the youth of today are being slowly and insidiously prepared and manipulated towards a future synthetic evolution and androgynous connection to the internet.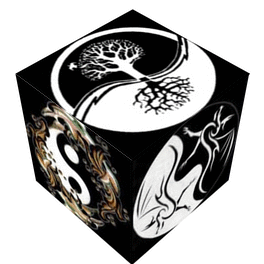 Throughout this post I intend to display my perception of the all encompassing nature of this assault upon humanity. I will try to connect seemingly unconnected changes in our society and show how the clues to this synthetic evolution are all around us. I believe this is a deliberate long term ploy to drain us of our humanity and identity whilst slowly easing us into a brave new world of A.I and calculated thought processes. Indeed once held within the confines of this controlled synthetic sub-reality our humanity is no longer needed. Indeed I would go as far as to say that empathy in particular could be considered a dangerous obstacle by those intent on driving this nefarious agenda forward. Welcome to the age of post humanity.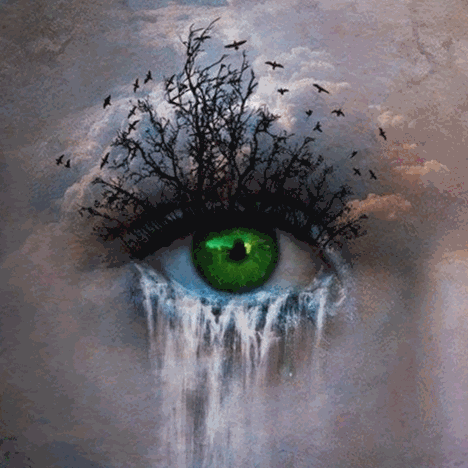 Plastics Plastics Everywhere Encasing All We Eat
The causes behind reproductive failure, hormone disruption and perhaps long term DNA damage are legion and have equally pervaded every aspect of our lives. Like a vampire knocking at the door we have we invited the potential seeds of illness and sterility into our own homes. From the food we eat, the water we drink, self cleaning and personal care items, cleaning products, receipts, toilet paper and then right through to the sofas we sit on to and the pillows we lay our heads on at night; we are to varying degrees slowly absorbing poisons. These chemicals, pesticides and endocrine disruptors are all around us and I believe they're slowly altering both our society and humanity.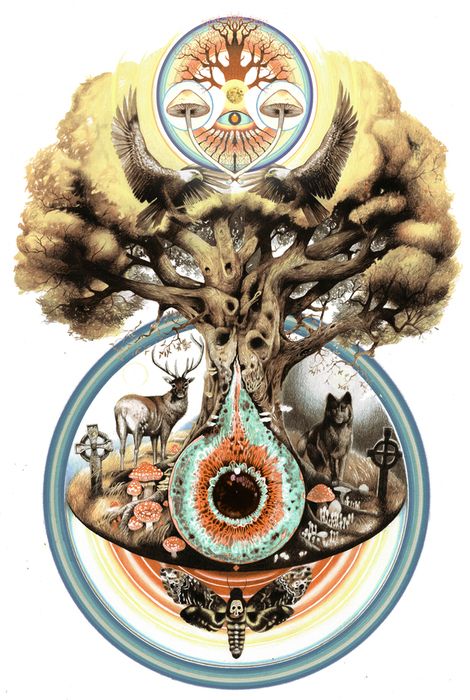 Source
Estrogen & Synthetic Estrogen Mimickers
The majority of food packaging, water bottles, canned fruits and soda bottles contain synthetic estrogen. One of the better known estrogen mimickers is known as Bisphenol A, although there are a multitude of others that are far more under the radar. Such packaging has been shown to literally leach these hormone disrupters into our food and drink. Indeed food and drink that is often already tainted with hormone mimicking pesticides. It's sobering to note that scientists at Johann Wolfgang Goethe university in Frankfurt have detected estrogenic activity in 78% of bottled water samples.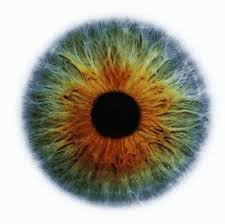 Another progenitor of this encroaching hormone disruption is polyethylene terephthlate or PET for short. This plastic can be identified by the figure 1 within the rectangular arrows of the recycling symbol. Alongside other compounds PET contains antimony which is yet again another hormone disrupter. Long term exposure to the female hormone estrogen and the mimicker xenoestrogen are linked to the feminising of men, reduced sperm counts, obesity, cancer and diabetes.
Source
Pesticides
Alongside the aforementioned products, pesticides have also been shown to be endocrine disrupters. Scientists led by Professor Andreas Kortenkamp and hailing from the University of London's Centre for Toxicology tested 37 widely used pesticides. The scientists tested these pesticides and were able to show that 30 out of the 37 actively blocked or mimicked male hormones. These findings also showed that many of these hormone disrupters were unnamed, unknown and as such un-researched.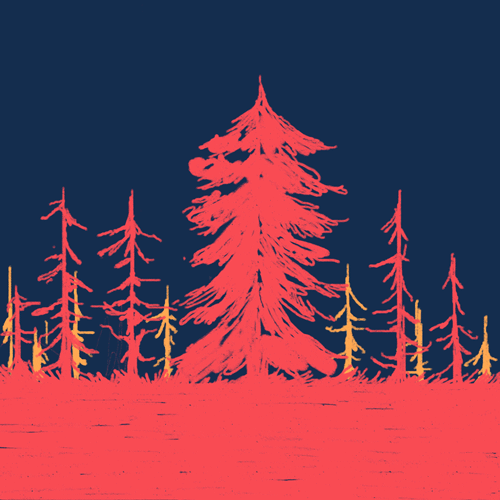 Flame Retardant Chemicals
Why are estrogens and synthetic estrogenic mimickers (xenoestrogen) being used in till receipts, food and drink packaging and a vast array of everyday household items? Indeed lets take a quick look at the flame retardant chemicals that are being used on our furniture, beds, pillows and even electronic equipment. These chemicals have yet again been shown to cause hormone disruption, infertility, birth defects, reduced IQ (which is officially recognised as falling) , behavioural issues and cancer.
Both fire fighters and scientists have spoken out about the accumulated cost to both health and environment. Indeed it's been noted by many fire fighting spokesmen that these retardants don't even work properly. In fact when burned they release so many toxic fumes that they're more likely to kill you than the fire itself!
Source
The Feminising Of Men
The research carried out by the university of Rochester in the United States shows that that these chemicals endocrine/hormone disrupters alter the brains of male foetuses & baby boys and make them more feminine. This particular area of research focused upon the ability of phthalates to disrupt hormones. This leads to an increase in the feminising of boys and equally an increase of genital abnormalities. Phthalates also impact on the developing brain by disrupting the growth of the male hormone testosterone. It's important to note that male foetuses and baby boys are known to be far more susceptible to these chemicals than their female counterparts. As such males could be considered the canary in the coalmine for a much larger and long term agenda.
Testosterone
For the last generation or so the rates of testosterone have been decreasing by an average of 1% per year. It's certainly not difficult to understand the future problems this could hold for masculinity if this trend continues at it's current rate. Interestingly running alongside said trend is the increasing vilification of this hormone, attaching it to "toxic masculinity". Testosterone has been over simplified throughout the media and many people simply don't realise that it's production is absolutely imperative to many aspects of male health.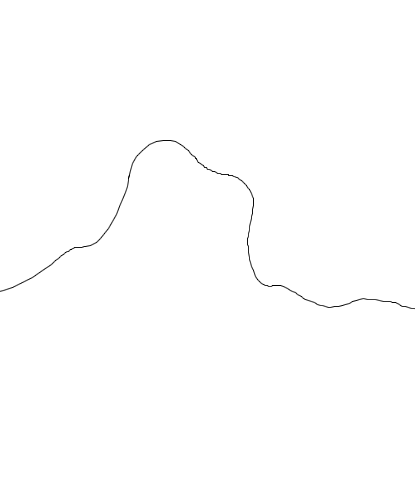 The Divine Masculine & Feminine
Now I'd just like to pause for a moment and reflect upon the fact that I have a deep spiritual understanding of the divine masculine and feminine. I understand that equally this balance lays within all of us and that we have been taken out of balance. A world with more love, compassion and profound respect is one my heart yearns for. But and it's a very big BUT this does not mean that men need to be feminised to address this balance. Neither does this mean that women need to adopt the worst aggressive virtues of men in order to be deemed a success.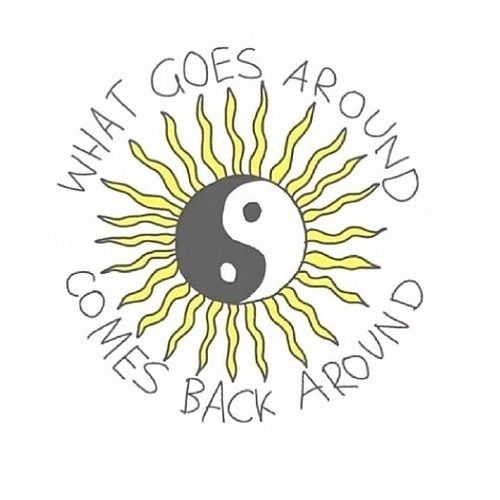 Source
The scales of masculinity and femininity reside inside all of us and must be balanced from within and via our own understanding and perception. The world is unbalanced because those that truly understand the nature of reality know that this unbalances us all. The destruction of masculinity also unbalances us, as does the denigration of femininity. Those that understand these fundamental laws know the war on masculinity has nothing to do with the empowerment of femininity and everything to do with division and blame.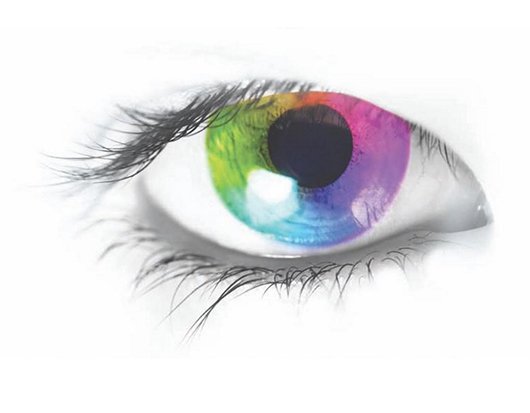 Source
From my perspective it's also about destroying the natural balance in order to create perpetual imbalance. Equally it's about destroying the traditional role of men as the family protector. Does that mean all men are perfect? Hell no! But the destruction of masculinity is categorically not about the empowerment of women and the building of a fairer society. It's a Trojan horse that will eventually allow this agenda to place a collective noose around the neck of our society. Equally once you have weakened and denigrated the protectors then you can move onto the next stage of the grand plan.

Sperm Counts
As recent studies have shown sperm rates in the west have plunged by 60% in just 40 years. Bearing the information I've already shared in mind is this really surprising? Indeed scientists have attributed this to hormone disrupting chemicals, diet, stress, pesticides, and possibly air pollutants. Some have also made a connection to smoking but I'd just like to highlight that the rates of smoking have been rapidly decreasing whilst sperm levels have been dropping.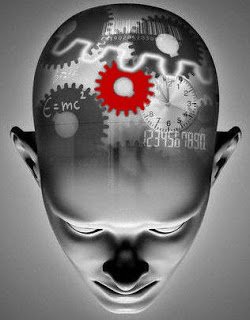 Source
Alongside the obvious reproductive implications it's sobering to note that there is a direct correlation between low sperm counts, health, morbidity and mortality. Indeed over the same timeframe male genitalia have been decreasing in size, and alongside other genital abnormalities (i.e missing testicles etc) testicular cancer rates have risen by 50%. It's also important to note that studies carried out in the U.S, Japan & Canada have shown a percentage decrease in the ratio of boys to girls. These current trends have led some scientists to reach a conclusion that if we continue in this current trajectory the majority of western males could be infertile by 2060.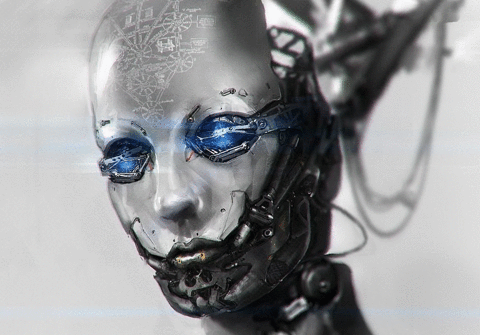 Gender Neutrality & Androgyny A Gateway To Transhumanism?
As I have already displayed I believe human gender identity and reproductive capability has been under a sustained attack for at least a generation. Much like my earlier military training analogy I believe the foundations of our identity and the family orientated structure of our society need to be destroyed in order to be rebuilt from the ground upwards. The chemical, biological and perceptual structure of our gender identity will over time become so confused and controversial that I believe many will welcome a slowly manipulated move into the perceived safety blanket of gender neutrality and eventually androgyny.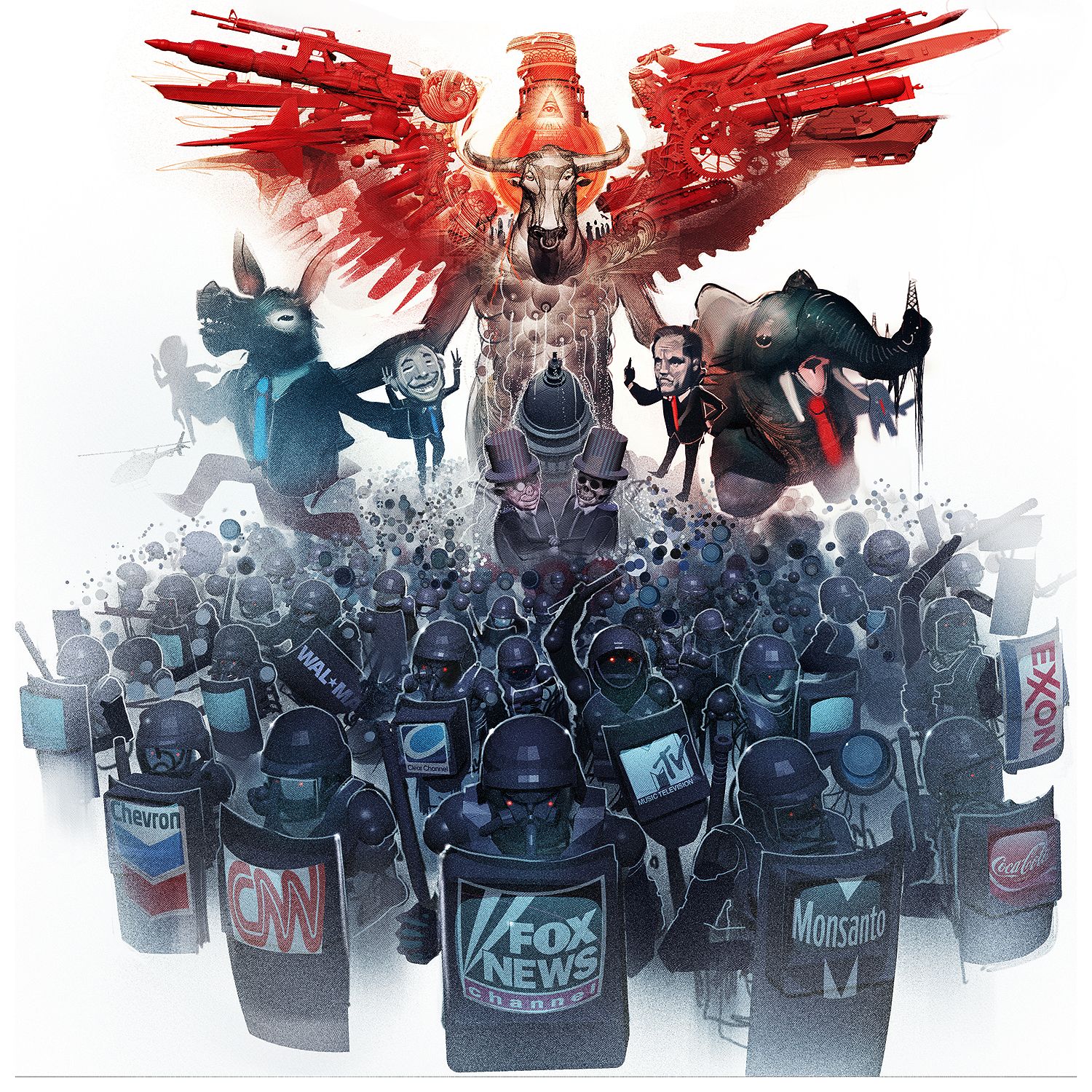 Source
So after at least a generation of hormone disruption here comes the gender neutrality and fluidity propaganda campaign. This campaign is huge and it's happening simultaneously on a worldwide scale. Indeed it's occurring on such large scale that I feel it foolish to declare it as reactionary, this moment in our history has been anticipated and planned for. When such a huge societal change occurs universally and in perfect unison I see it as an agenda. These changes are not spontaneous and this level of co-ordination takes a high degree of planning.
Again this has a dual purpose, for one it breaks down the aforementioned family orientated structure of society. For another it places the concept of altering and changing our bodies into the public subconscious. From a psychological perspective this gradually makes future discussions regarding transhumanism far more palatable.

Source
Stage Two: Artificial Reproduction
So in a world that's becoming infertile we move onto the next stage of the programme, artificial sperm, eggs and wombs. Yes I'm fully aware of the duality of technology and the benefits this advance may bring to those that are unable to conceive. But I also feel that this technology will simply be offered as a sweetener; the first stage of a programme that's preparing for an age when humanity is either unable or un-allowed to reproduce naturally.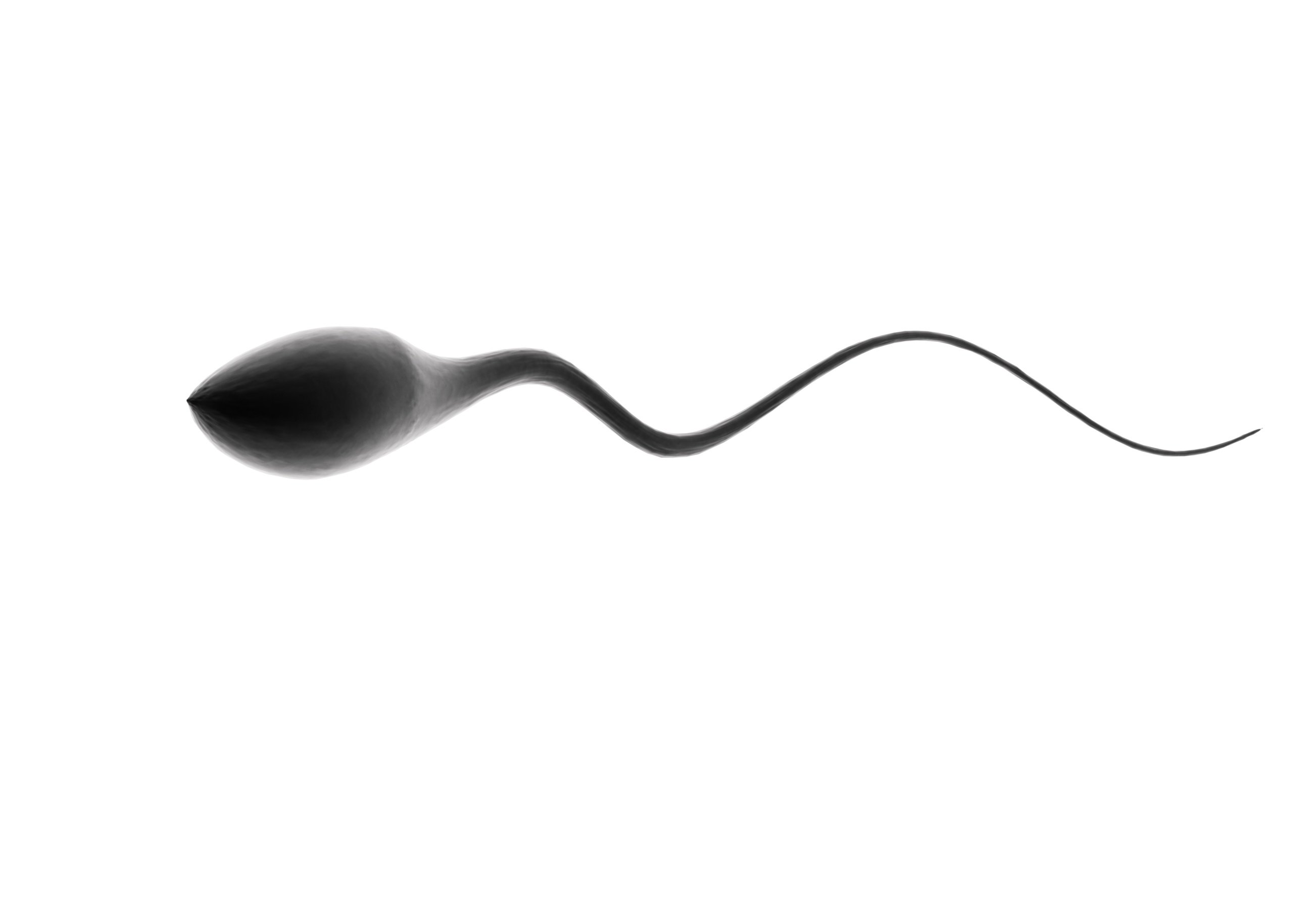 Source
Artificial Sperm & Eggs
Scientists in Spain have recently made artificial sperm from human cells. The scientists used a cocktail of genes to turn skin cells into germ cells. These germ cells then have the ability to be developed into both sperm and eggs. The researchers were inspired by the Nobel Prize winning work carried out by Japan's Shinya Yamaka & the UK's John Gordon. This pioneering research showed that cells can be programmed to become any other type of tissue.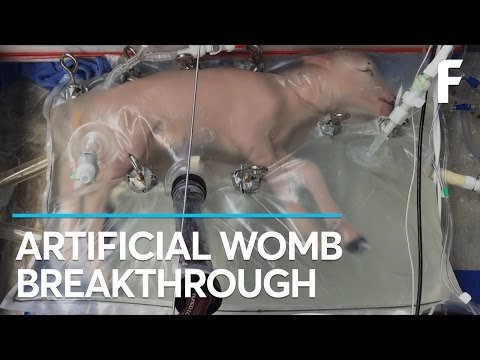 Source
The Artificial Womb
Now if we have artificial sperm and eggs then what about a womb? Well progress within this arena appears to be moving forward at an exponential rate. In 2002 scientists developed artificial wombs that use female cells but can grow outside of their bodies. This has now taken a large leap forward with practical experimentation and growth of sheep foetuses.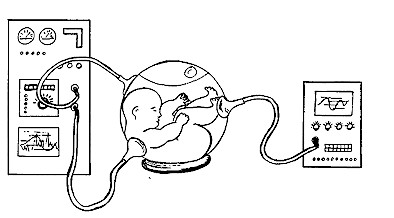 Source
In this experiment the sheep foetuses were delivered at approx 100-115 days of gestation. Once the foetuses had been delivered they were then submerged in a biobag/artifical womb. Inside this womb they were observed to develop as normal. They moved, breathed, slept and indeed grew as they would inside their Mother's womb.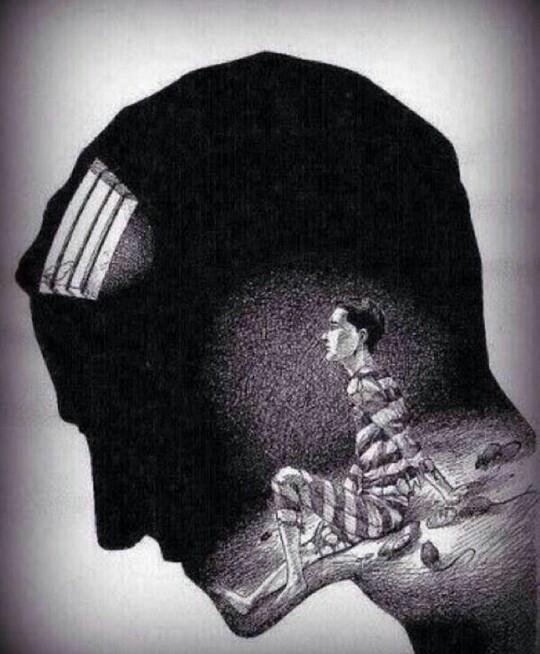 Source
Stage 3: The Attack On Cognitive Ability
Alongside the attack on our physical health is an equally multi-faceted assault on our cognitive abilities. Over the course of a generation, autism rates have grown at an alarming rate. Since the 70s & 80s rates have experienced a twenty fold increase and are continuing to grow. Even allowing for greater detection methods this is still a huge increase within a relatively short space of time.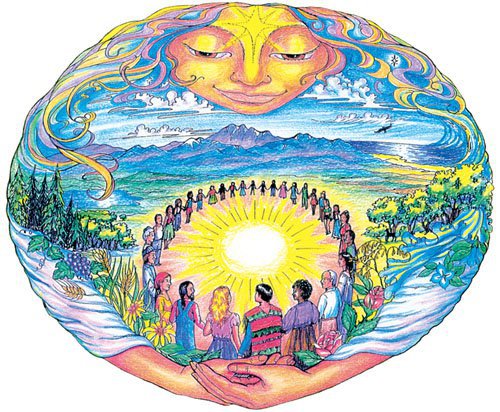 Source
The Attack On Empathy
Alongside an increasing array of vaccinations nearly all popular childhood medicines contain paracetamol. Indeed if your child is ill then why not reach for this seemingly child friendly medicine? Well recent studies have shown that certainly within a growing brain paracetamol has the potential to damage the frontal lobe. This research has shown that the drug not only dulls a child's pain but equally it dulls their capacity for empathy and compassion.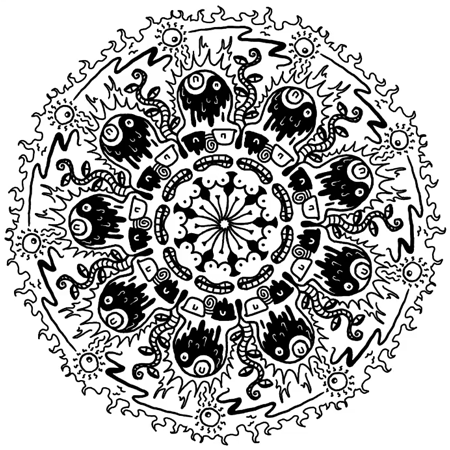 Another key progenitor in this attack on frontal lobes is the usage of mobile phones and computer equipment amongst increasingly younger children. Indeed whilst many people don't think twice about handing their phones to babies to play with the truth is that alongside stunting social growth and interaction this technology again attacks a child's ability to empathise with others. Over a longer timescale the technology also has the capacity to make children more insular and withdrawn, does this sound familiar?
Don't forget alongside the hormone disrupters I've already mentioned, many of these chemicals also have detrimental effects upon I.Q and cognitive ability. As does the fluoride that seems to taint a vast array of our drinking water, unfortunately it doesn't end there. Fluoride can be found in tinned foods, fruits juices, non organic fruits & vegetables, cookware/bakeware, foils and processed foods.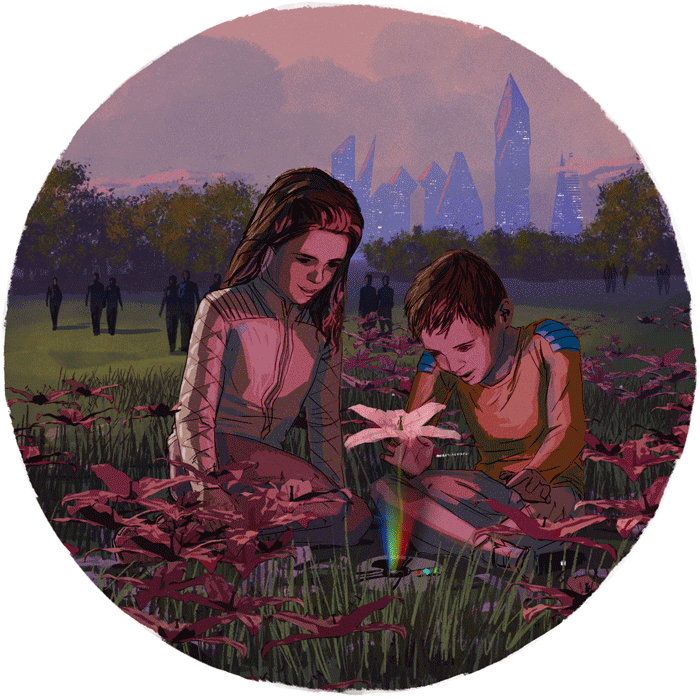 Left Brain Dominance
As I've written about extensively, life is a play of balance and indeed this balance plays out within our own minds. Unfortunately the dogmatic nature of our school systems almost exclusively cater to the left as opposed to right part of children's brains. This education programme favours repetition over creativity and conformity over individuality. Indeed it could be said that people with left brain dominance tend to be more clinical and cold in their judgments and problem solving abilities.
I fully accept that portions of society tend to be more left brain dominant and in terms of a cohesive and balanced civilisation that's understandable. Unfortunately with a school system that seeks to stifle the right brain in favour of the left this is leading to a societal imbalance. With league tables and examinations adding stress and worry to younger and younger children the value of repetition has never been more exalted. I believe this is leading to thought processes that are becoming more cold and analytical.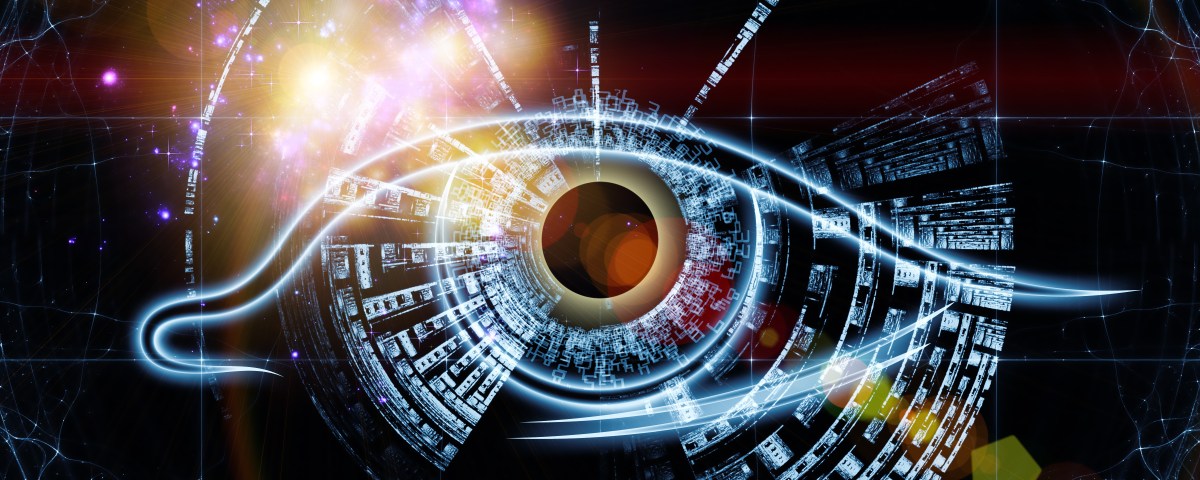 Source
Artificial Intelligence To The Rescue
As cognition growth appears to be stalling and autism rising a Trojan horse is riding to the rescue. This horse comes in the form of artificial intelligence and it's promise to help autistic and withdrawn children interact with the world. Is this the first literal baby steps towards our connection to the net? Are the minds of our youth very slowly and deliberately being taken in the direction of more robotic and analytical thought patterns? Personally I believe this to be an increasingly valid area of concern and potentially a process that will be used as a stepping stone to eventually connect the human race to an artificially intelligent sub reality.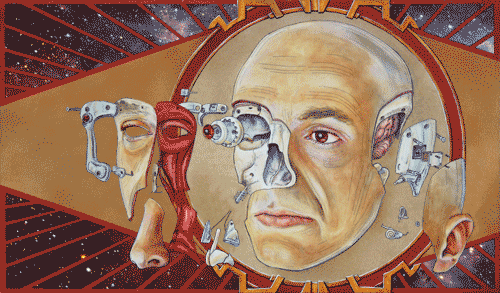 Stage 4: You Are The 4th Industrial Revolution/Evolution
Whilst many aspects of our humanity appear to be drained from society trillions are being spent transferring these attributes to artificial intelligence. Within the echo chambers of silicon valley we have been declared an inferior product. Many people within the scientific arena view the world in an analytical fashion and from that perspective many of these advances are extremely exciting. Equally I worry that in their rush to create the cutting edge do they have time to pause and think about the full ramifications of the world they're creating?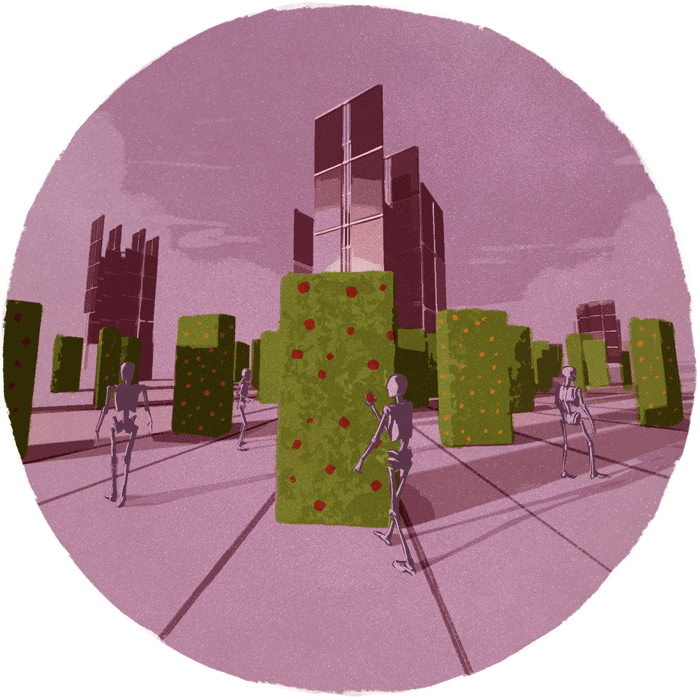 Even outside these confines there is a worldwide rush to create the transhuman. Indeed if you do any research you know this to be true, they're not asking your permission to connect you to this 4th industrial revolution they're telling you! They're telling you that these machines will read your minds, they're telling you that you will be connected to an artificial intelligence that will monitor all our thoughts, they're telling you that you won't be able to distinguish between your own ideas and those of the resonating A.I hive mind. I suggest you listen to what you're telling you.

Source
Humanity 2.0 will be connected to an artificially intelligent sub reality that will monitor and run every aspect of our lives and commerce. It will learn, adapt, and protect itself completely of it's own volition, a self evolving artificial intelligence.
I can understand the excitement of this technology, I can feel it. Unfortunately in the rush to connect us to this hive mind the scientists fail to understand the evil that exists within the upper echelons of the power structure. They fail to remember that the history of humanity is drenched in the blood of those that opposed the dictators that sought to eternally rule over us. Imagine the power this technology could gift people with that mindset?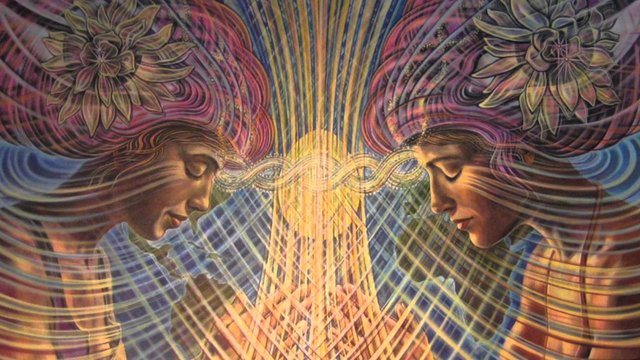 Source
Synthetic Reality
The following paragraph is taken from one of my first posts but I feel it's entirely apt in relation to this observation
I've come to think that the end game will be the creation of a synthetic, controlled sub reality with power crazed technocratic elite's positioned as our Gods. As crazy as this may sound if we ever reach this moment of singularity I feel that this is an entirely logical conclusion. I've come to this assumption from observing the hierarchical nature of human civilisation. And if you view it from that perspective, do you really want to be living at the lower echelons of technological control grid run by the psychopaths that seek to rule this world? This potential future would categorically not be a level playing field.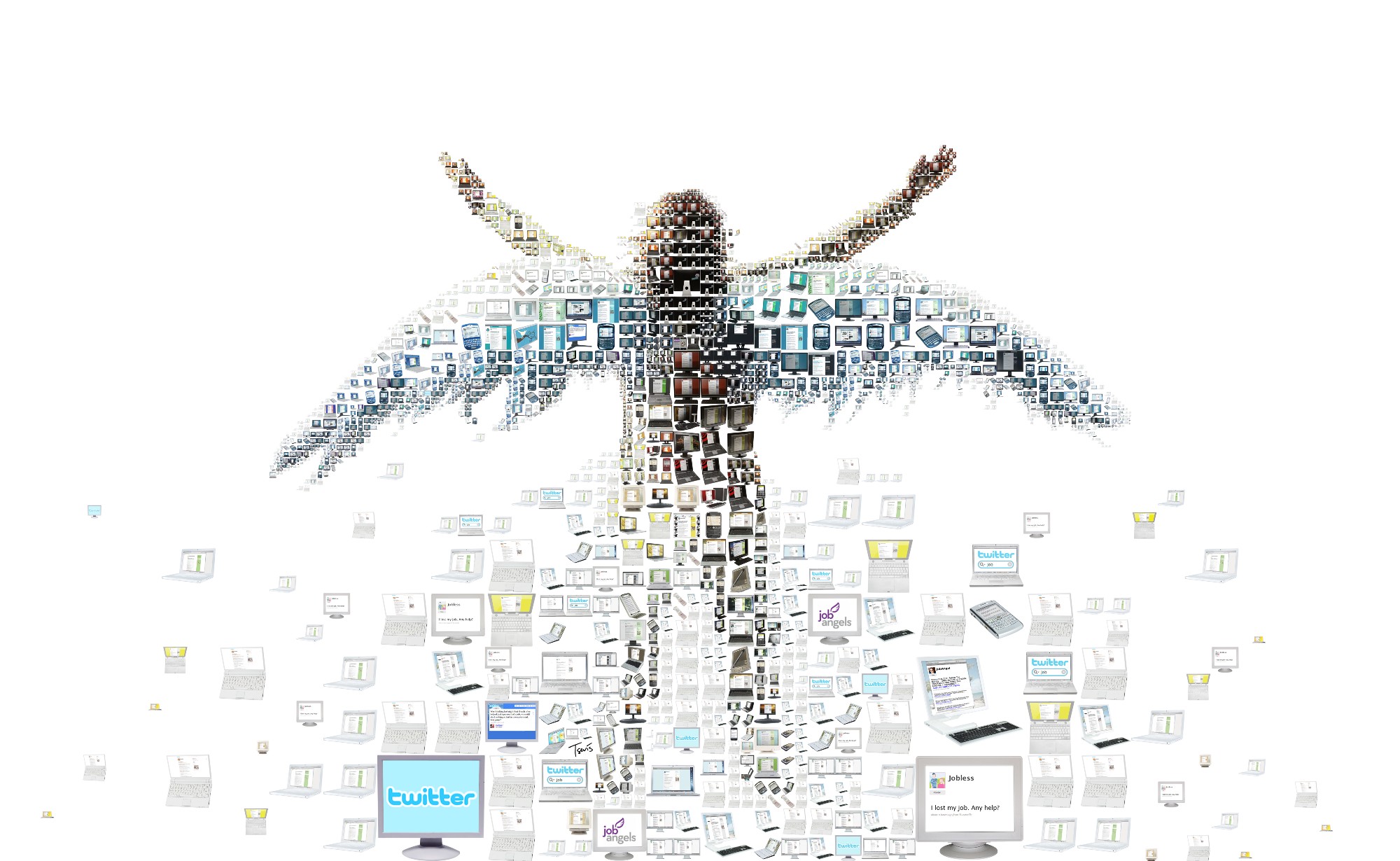 Source
This is not about making us superhuman but subhuman, the end of free thought, love and expression. A future where every facet of our lives, our monetary systems, our law courts, political decisions and even our thoughts will be influenced by an A.I hive mind. Relegating us to cogs in the machine, to bystanders, without the brain capacity to fully object. The funny thing is (much like they do with the latest iphone releases) I can imagine people sleeping outside shops in their race to become connected.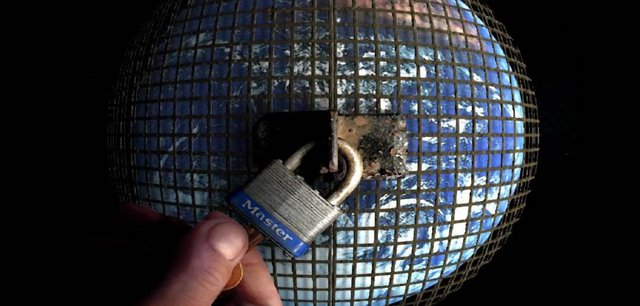 Source
Stage 5: The Space Fence Worldwide Smart Grid
Now this is a huge subject that I intend to revisit and discuss at far greater length but in the essence of this post I'm going to focus predominantly on the transhumanism aspect. Over the course of several posts I've explained how I believe that the cabal are in the process of building a synthetic Schumann resonance and technological sub reality. The literal outer rim of this reality is known as the space fence and this is a joint collaboration between the U.S air force and Lockheed Martin. Officially the fence is named as a successor to the Reagan era Star Wars project and is a 2nd generation surveillance system that will track space debris and satellites. From my own research I have come to believe that this is simply a smokescreen that's hiding a nefarious dual purpose, but more on that in a minute..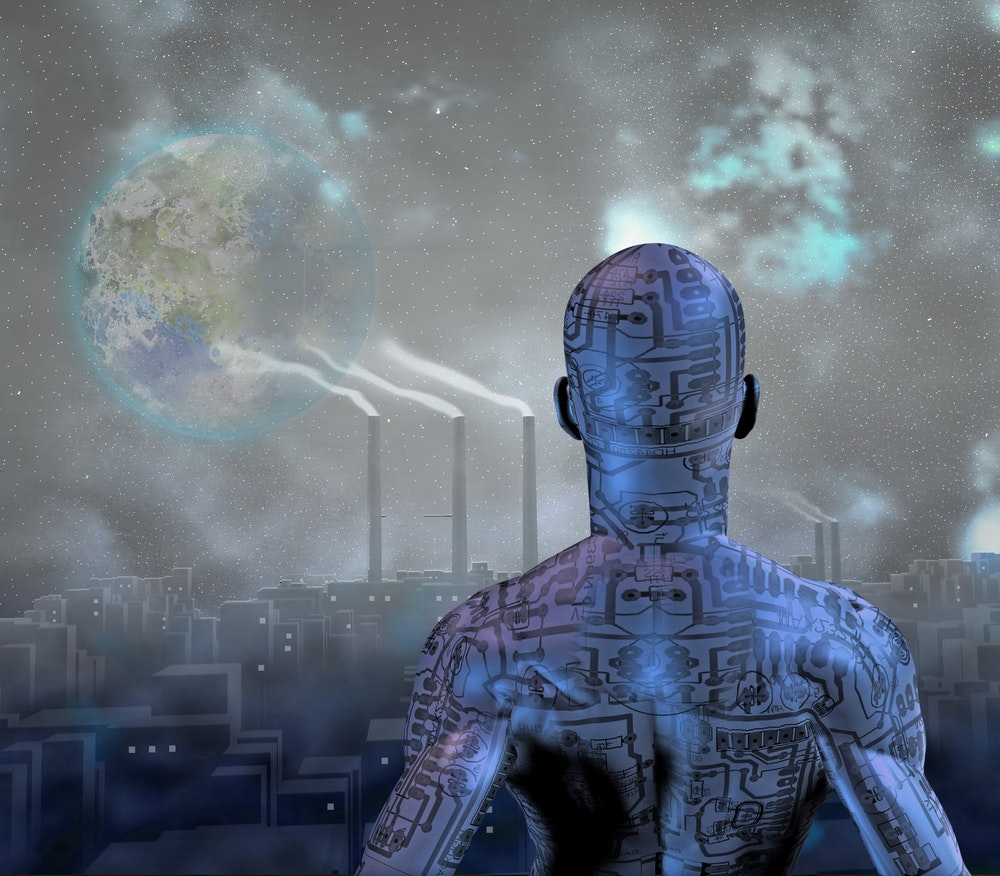 Source
So you may be wondering how this fits in with my perception of a transhumanist future? Well let's back this up a bit and go from there. So for several decades the cabal have been pumping metal particulates and now nanobots/particles into our environment. These metals include aluminium, strontium and barium and alongside Haarp technology they're busy ionising our atmosphere and in turn making it far more conductive. This conductivity will form the foundation of an insidious sub reality and I believe humanity is in the process of being slowly biologically altered in order that we grow, evolve and communicate with this synthetic symbiosis.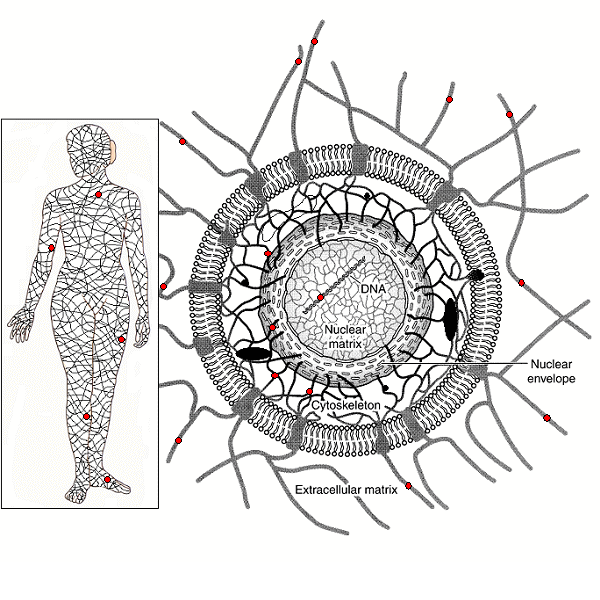 So we've had the official explanation but in reality I believe the space fence to be a worldwide surveillance smart grid. These nano-bot particulates that have been pumped into our atmosphere via chemtrails and industrial output are designed to create a conductive Saturn like ring around the equator. This conductive ring will eventually become a hub for an interconnected artificially intelligent communication system. Operating at LEO (low earth orbit) this A.I system has the long term potential to draw and hold us all within this technological web.
Please take the time to watch this important discussion with Elana Freeland.
Alongside the environmental accumulation of these metals and nano particles our bodies have been ingesting them since birth. They are breathed into our lungs via mass geo engineering programmes and they're injected into us in the form of vaccinations. Once this system goes live I believe these particles are designed to eventually become literal EMF body tags. Since we are beings of frequency and living within an increasingly ionised (and as such conductive) atmosphere the thought process is that these nano-particles/tags will jump beyond the blood/brain barrier an accumulate in our minds and this will connect us to this artificial reality.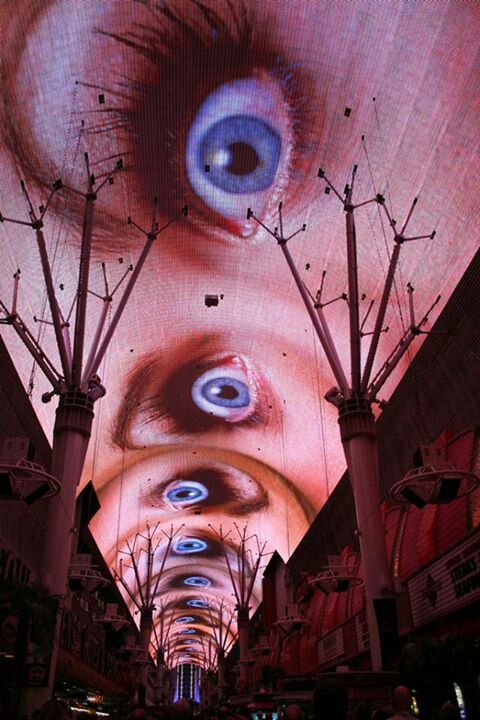 Source
This is a synthetic interpretation of how our brains currently communicate with the natural world and indeed as I wrote in a previous post: The earth's magnetic energy, heartbeat is known as the Schuman resonance. The Schuman resonance surrounds both humanity and the earth. It extends to 30 miles in height and to the very edge of the ionosphere. The human body (especially the brain) and every organism in the world harmonises in perfect synchronicity with the Schuman resonance. It regulates our brain waves, metabolic processes and the sense of direction in humans, animals and birds.
The human brain communicates with this magnetic field through the brains naturally occurring magnetite crystals. Every brain contains 5 million magnetite crystals per gram of brain mass. These crystals resonate perfectly with the magnetic field that surrounds us.
At this point I would like to direct you to part 2 in this series. It focused upon the possibility of plasma based lifeforms and bearing this in mind it's important to note that ionisation of the air actually creates plasma. But much more on this in part 4.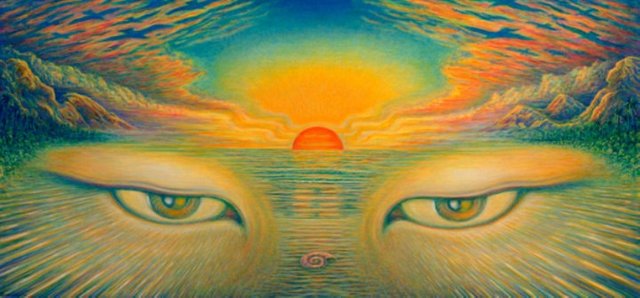 Source
Conclusion
Some of you may feel my hypothesis of a slowly manipulated connection to the internet is best kept to the realms of sci-fi. As you've got this far I'd just like to invite you to look at it from a different perspective. The very act of birthing an idea or invention into the physical plain of existence appears to start an evolutionary process. The communication/connection evolution began with smoke rings, word of mouth, mail, telegrams and now look at us! Practically every facet of our lives can be connected, we hold our phones so close to our hearts that they have become a literal extension of ourselves. Do people seriously think that this process would simply stop?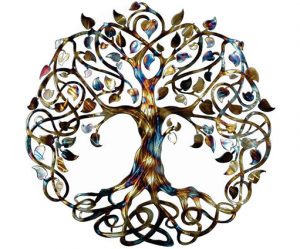 Equally running alongside this evolutionary process is it's duality, it's twin. This duality comes in the form of spying and again it started from humble beginnings. Firstly it would have been eavesdropping, chinese whispers then it moved to "shooting the messenger" to mail interception then phone tapping. Now every part of who we are, our innermost thoughts and desires can be monitered and tracked. I ask again, do people seriously think that once they have the abilty to literally hack your brain that they won't bother? They are busy writing and legalising backdoors into all forms of communication, what happens when they decide to create a backdoor into our minds? Of course if you've nothing to hide then what's the problem, eh?
Until next time I'll once again leave you to decide who has the perceptualflaws.
Thank you for reading.
Part One:https://steemit.com/philosophy/@perceptualflaws/it-s-alive-building-the-brain-of-the-internet-and-cyberspace-wars-for-the-soul-of-humanity
Part Two:https://steemit.com/esoteric/@perceptualflaws/part-2-dark-matter-and-the-a-i-bridge-between-worlds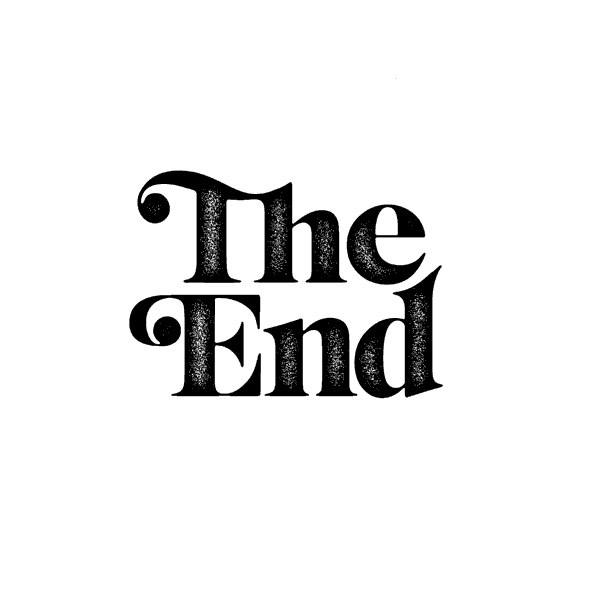 References
1)https://www.nano.gov/sites/default/files/pub_resource/federal-vision-for-nanotech-inspired-future-computing-grand-challenge.pdf
2)http://www.thenewatlantis.com/docLib/20120213_TheFutureisComingSoonerThanYouThink.pdf

Written by perceptualflaws
Gifs courtesy of giphy.com
Banner Gifs courtesy of @justcallmemyth
I'm proud to be both a member and supporter of the Minnow Support Project - brought to you by the hard work of: @aggroed, @teamsteem, @canadian-coconut and @ausbitbank,
discord channel: https://discord.gg/HYj4yvw

.
.