Introducing EOSoCal - An EOS.IO Block Producer Candidate, Incubator and Advocate
What we're all about.
EOSoCal is a group founded in Nov 2017 with a mission of supporting and promoting the successful launch and viability of the EOS.IO software and community, operating out of Southern California.
Our goal is to contribute to the overall success of the EOS.IO decentralized ecosystem from this area of the world, helping masses preserve life, liberty and property for a better world. We aim to achieve our goal by contributing in the following ways: 
We are block producer candidates ready to contribute reliable and scalable block production to the EOS blockchain, as well contributing back block rewards into the community in the following ways. 
We are allocating development resources , including support, funding, design and programming to projects that align with the EOS.IO philosophy for a better world. 
We help educate the community, from beginners to advanced users, on using EOS.IO open source software by providing educational content and planned workshops.
We are advocates of the EOS.IO platform, helping others discover and adopt by spreading the word, supporting communities and distributing content.
We are developers of decentralized applications with a soon-to-be-released project we hope will change a billion lives, as described by Brock Pierce with an "air drop" of tokens to EOS token holders. No ICO. 
Block Producer Candidacy
We are proud and excited to be a EOS.IO blockchain block producer candidate. Our facility is located in Southern California, providing jurisdictional and geographic diversity, while giving back to the community and ecosystem in various ways described below. Here are some great reasons to vote for us!
Technology Plans by June 3, 2018
Proposed initial single-tenant physical server "bare metal" hardware at launch June 2018 - Subject to adjustment based on suggestions from Block.One, community peers, fellow block producers and demand-based requirements; and we are prepared to scale as necessary!
RAM: 1-4 TB+
CPU cores: 32+
Storage Disk Space 50 TB+
Nodes: 2 -  1 livenet + 1 standby
*Back Up - We will operate two nodes, one physical server for livenet and another cloud based server on standby as a back up for maximizing up-time. We plan to work with the block producer community to develop open source failover systems that automatically enable stand-by systems in the event of main system failure.
Scaling Plans Beyond June 3, 2018
We have ample room, cooling and electrical capacity for in-house expansion and are prepared to scale with demand. We are a self funded organization that does not rely on investors or block rewards for our expenditures. We will publish more details about our hardware plans shortly. 
Facility
Our facility is currently up and running and has ample space and electricity to keep up with demand growth. We will be posting pictures soon!
Audit-friendly facility open to guest tours, workshops and more.
Owned facility (not rented) easily accessible and conveniently located facility within Greater LA Area.
Not dependent on fundraiser. Already up and running with live Ethereum node, standing by for EOS block producer specs to acquire equipment and set up node.
3 individual, dedicated-capacity electricity meters for reliability and sufficient power. 
3 dedicated central air cooling systems.
Crypto-decorated office workspace specifically designed to house in-house dedicated management team.
Specifically-designed Design Sprint area with large whiteboard well equipped to host design sprints. 
Tried and tested exceptional uptime with current ASIC mining and GPU node operation.
Organization
We are a privately funded organization experienced with node and "mining" operations, technology design & development, and marketing. Our team consists of 3 in-house members and we are seeking a head of community as well all advisors to join the team either in-house or remotely.  

The EOSoCal in-house team consists of: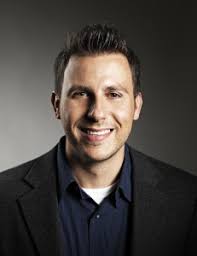 Cesar Diaz, Head of Strategy - Cesar is an entrepreneur raised and living in Southern California, who successfully exited 3 founded ventures, two of which sold to VC firms. After falling down the Ron Paul rabbit hole, Cesar decided to focus on the development of positively-impacting decentralized applications aiding in the preservation of life, liberty and property, as coined by the man himself, Dan Larimer.
Cesar takes part in hosted large-scale mining operations in the State of Washington and also operates an owned-&-operated facility in Southern California where the proposed block production will be hosted; which currently operates ASIC mining and GPU nodes. He is an investor in next generation, post Von Newmann Architecture, processors currently in development, designed for high speed CPU processing in nodes. Cesar is in early stages of developing a decentralized application programmed on the EOS.IO platform utilizing smart contracts with user governance, which is hoping to positively impact a billion people, and will be "air dropping" tokens. (To be announced March 2018) His next planned development is a contribution-driven economy aiming to employ people in poverty from their remote location anywhere in the world.
Cesar is an investor in two of the first crypto based venture capital firms, Blockchain Capital and Pantera Capital, and also manages a private venture capital firm focusing on developing and incubating blockchain-based projects, coin/token holdings as well as infrastructure investments. 
Read more about Cesar on a personal level here: https://steemit.com/introduceyourself/@ceezdeez/hi-steem-community-i-m-new-here-and-i-ll-be-contributing-truth-and-enlightenment-to-empower-humanity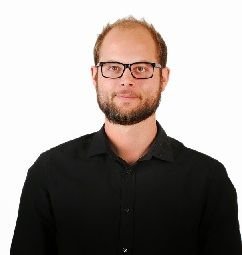 Alex Gomory, Technology Lead - Having built currently-hosted GPU nodes from the ground up, Alex is active in hardware and software development and is responsible for maintaining node and mining operations. He has been working with Cesar since 2011 on various ventures and single-handedly programmed a mobile marketing automation platform from ground-up, still in operation today.
Alex is working to assembly initial EOS node hardware as we await block.one initial technical requirements and recommendations. He is also currently assisting with early-stage design and development architecture of a decentralized application on the EOS.IO platform.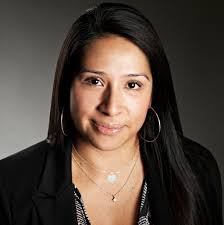 Virginia Larez, Administrative Lead - Virginia has been doing executive administration for over ten years and is in charge of accounting, corporate administration, HR and much more, and was administrator during two successful exits.

About Our Financial Independence and Solvency
We are very well funded with internal funds and are not relying on block rewards or raising funds to fund initial and growth operations. We own the facility free-and-clear and are not dependent on any third party funding. Our goal is not to build wealth, rather to contribute to the overall viability of EOS.IO.

Giving Back to the Community
In addition to our current level of self-funded decentralized app incubation, educational content, advocacy through community, and token "air drops" soon-to-be-announced, we will shortly be publishing our block reward re-contribution program, which will allocate fixed amounts of block rewards back to the community to improve and expand on our current offerings.  
TestNet Participation 
We are in process of joining the community initiated TestNet for block production using:
4 CPU
16 GB Ram
10 GB Bandwidth
We are also subscribed to the EOS.IO TestNet, username: EOSOCAL in preparation of testing smart contracts currently under development and are running a local node where we've deployed Block.One provided smart contracts. 
Find us on Telegram:
Follow us on Twitter
Visit our Website
Thank you for taking the time to read our introduction! We're looking forward to working with the community. 
- EOSoCal Team