EOS-based Idle RPG game development #7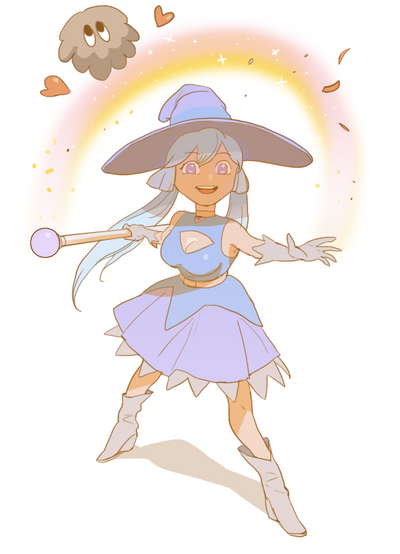 Beta test closed at 1 p.m. today(+9 GMT). We found several bugs during beta testing, and we were able to validate the balance. We really appreciate it. We can fix many problems and go to Mainnet.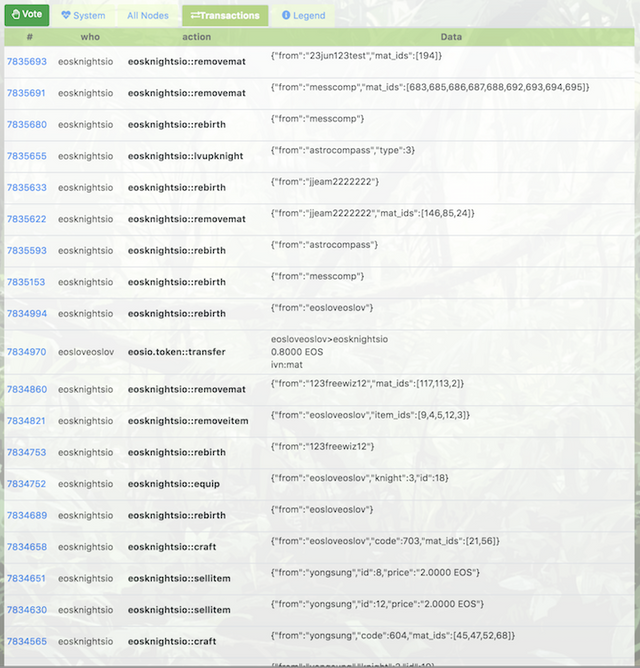 Beautiful transaction logs on the junglenet, isn't it!
The Beta Test
Beta testing started off well on July 22 with Android's version. As soon as it was launched, the number of users increased quickly as it was introduced to eosapps.net. The number of members in the chat room has increased steadily. nsjames who made the Scatter came and sent a heart to chat room. And plactal contacted us and gave a lot of advice. Thank you the help every time. :)

However, on the second day, Junglent began to have problems. On the third day, Junglent stopped. It was restored a week later and we have prepared a web version together. When the jungle net was restored, we tested web version beta together.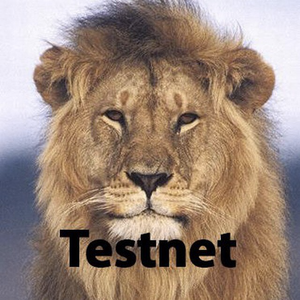 I was worried that they'd never come back. Fortunately, many people waited and played hard after the recovery.
You've also provided feedback actively in the chat room. Around that time, when this game was introduced to cryptobitgames and other places, many people from abroad continued to come in.
We have 768 all and 334 active users. I think the impact that JungleNet stopped was kind of big thing.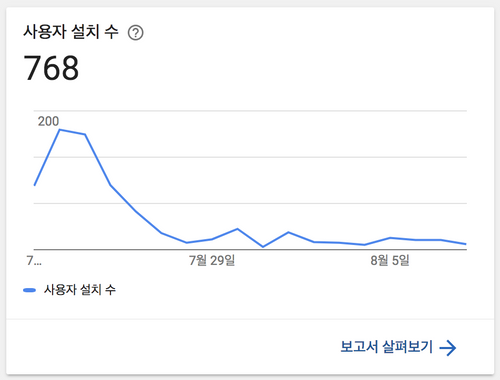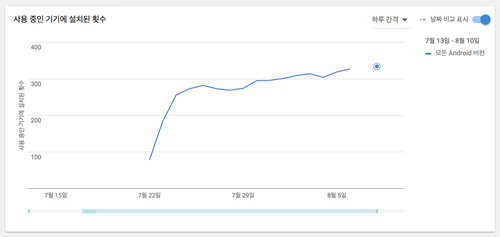 Through the difficult process of creating a jungle net id with a key issued, 254 people entered this game.
Statistics
We don't have a lot of people, but they did a lot harder than we expected in beta test.
Max floor ranking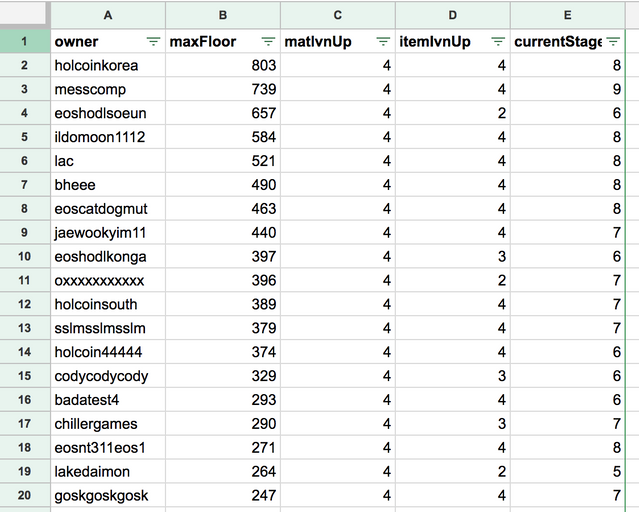 The lead group was intense. 'holcoinkorea' went up to the 800th floor. That's great!
Sales ranking
Everyone on the Jungle net got 10,000 free EOSs and played them. So, it doesn't mean much, but you can just take it for fun.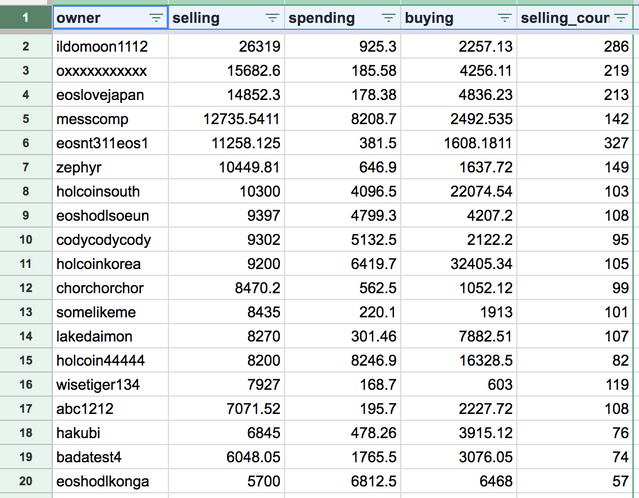 'ildomoon1112' has sold 286 items and materials for 26319 EOS. Great!
Knights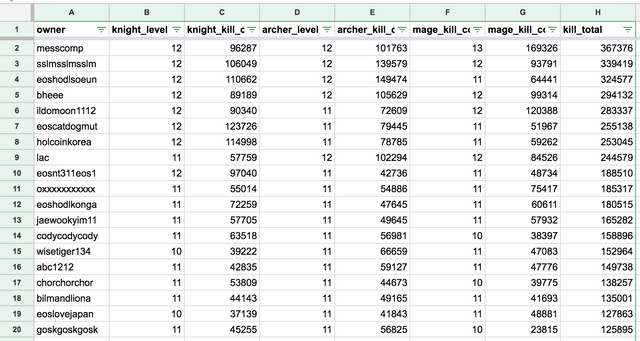 'messcomp' kills 360,000 goblines! Congratulations!
Low data can be seen here.
https://docs.google.com/spreadsheets/d/1cAbIY90DY1WWF5E2HQ16jZK5T1EINw1CYyZGYysXqbw/edit?usp=sharing
Things to Change on Mainnet
Materials
Thanks to your hard work, I was able to verify many things. First of all, there will be some adjustments to the drop rate of the material. Too many ancient materials were droped than we intended. Six million Goblin's been killed, more than six times what we expected. Ancient materials should be so hard to get, so that they are very expensive to trade. We decided to reduce the drop rate to 1/8. In addition, the Legend and Unique materials were more difficult to get. Because the difficulty of making items depends on this change, all of the stats of the items were adjusted in proportion to the difficulty of production.
There is also a new minimum floor for unique, legends and ancient materials. Although there were Bonus drop rate by floor, there were many users who often rebirth because they can get more materials (class will be lower). The specifications led to overspending of the CPU resouces, which led that the users who saked more could get more benefit. It also seemed to cause unnecessary misunderstanding for users who get good materials from the lower floors. We have a minimum number of floors that are not too high. Users can choose to get rebirth faster to get more material or wait longer to get a better material.
Pet
It has some changes on the pets. We've made a different maximum level by grade. Legendary pet reduced its highest level from 7 level to 4 level. It can grow up to 8 / 7 / 6 / 4 levels depending on grade.

Milestone
Over the next week, we will be developing and testing the above mentioned changes. Web version will be fisrt.
Then Android and then iOS. Rewards for beta testing will be provided on the main-net. I'll infrom you about reward in the next article.
8/12 ~ 8/18: Preparing the Mainnet
8/19 ~ 8/25: Web version release
8/27 ~ 9/1: Android release
On September: iOS release
Thank you very much for taking the beta test! See you at the Mainnet.
Last articles
Dev story #6
Dev story #5
Dev story #4
Dev story #3
Dev story #2
Dev story #1
Telegram