An Explanation of the Emergency Actions Taken on 17 June 2018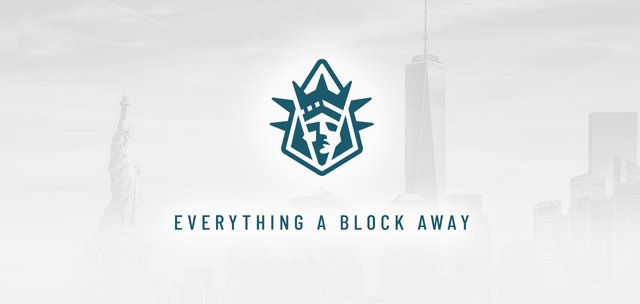 Update: 19 June 2018
ECAF has issued a valid order requesting the freeze to continue. EOS New York will abide by all valid arbitration orders, without delay. We will continue to blacklist the addresses in question. The order can be found here
---
In April 2018, EOS New York pledged to the community in our code of conduct that:
"We maintain that individual life, liberty, and property should be held in higher regard than code and systems, and ought to be protected against technological attacks and financial greed."
We also wrote: "We will abide by, follow, and enforce all arbitration decisions that are enacted, without delay. We also will abstain from publishing opinions on active arbitration."
We publish this opinion because we do not believe there is active arbitration occurring by the EOS Core Arbitration Forum (ECAF).
We have also released our thoughts on the interim Constitution which can be found here.
Background
On 17 June 2018, the top 21 Block Producers unanimously agreed to protect property that may have been compromised through phishing attacks or other scams where member's private keys were compromised. By now, you are likely aware of EOS911, the noble initiative designed to help community members with compromised private keys. This initiative was the catalyst for this post.
The Goal and Structure of EOS Governance
EOS is the first governed blockchain, and the governance structure is established by the Constitution. There are three distinct groups which keep one another in check: Block Producers, Arbiters, and Token-Holders. These groups roughly translate to the Executive, Judicial, and the Constituency, respectively. The Constitution exists as an interim document according to Article XX until such time that we have the ability to obtain token-holder opinion in a formalized way on-chain. We have made our opinion very known that, until such a mechanism exists, there is no higher priority for any BP or BPC.
The Roles of Each Branch
Token-Holders: These are the members of the network. It is consensus among token-holders that drives change on the network.
Block Producers: They validate transactions in a first-in-first-out order and secure the network. They are elected by the Token-Holders.
Arbitration: The formal bodies that provide dispute-resolution services. Their rulings are binding on-chain.
The Order of Events
The EOS911 initiative was created by EOS42 as a way to prevent victims of private key theft from having their tokens lost once the 72 hour unstaking period ended following the EOS Mainnet Launch. Once that period ended, the thieves would be free to transfer the tokens wherever they'd like, rendering futile any recourse available to the community at this time.
Forseeing the process that would be required to act, EOS New York, on a call with BPs and BPCs, requested an expedited review of the merits of the case from ECAF (EOS Core Arbitration Forum) who was also on the call. The idea was that if ECAF found merit in the evidence provided, a formal ruling from ECAF would ask the BPs to "freeze" the accounts in question until such time that a thorough and formal review of the claims could be completed.
We initially received a preliminary notice from ECAF that they were likely to issue an emergency order to freeze certain accounts affected by the scams.
But this didn't happen. Despite ECAF's initial notice that they would opine on the matter, they instead responded to our request with the stance that they did not have the authority to act during this gray period wherein only an interim Constitution existed. When we learned the ECAF would not change its position, it was clear that the judiciary was not available to the community and these affected community members at this time. We now found ourselves thrust into a position of acting as both executive and judiciary, which we initially resisted. We plead with the accompanying Block Producers/Candidates that the ECAF must step forward to issue the emergency freeze action on the affected accounts. Without this, we proceeded as group to review the evidence ourselves, and came to a difficult decision of executing based upon the evidence brought forth.
But this is not what Block Producers are meant to do.
The evidence appeared reasonable and was presented by EOS42 and EOSRio, the two groups leading the EOS911 initiative. We saw specific comments from the victims and the account addresses. The evidence indicated that the legitimate owners had proven their ownership and signalled their will for account suspension (i.e. freeze via actor-blacklist) through https://recovery.eos911.io.
The method of obtaining this evidence was developed by EOS42. It was a smart contract on Ethereum which victims could send signed transactions from the ETH addresses they owned that had identical ERC-20 EOS token balances to the EOS mainnet accounts in question.
These Ethereum addresses were matched with the victims' EOS addresses which they voluntarily submitted.
Since the unstaking process for many of these accounts had already begun, we had only hours to act or else property could be permanently removed from the EOS network. After the top 21 Block Producers reviewed the evidence, we all felt it compelling and chose to vote to temporarily "freeze" those accounts. To be clear, we were only making the assertion that the evidence was compelling enough to be reviewed in the future by ECAF. No tokens were moved and property remained in place in accordance with the snapshot.
Our Stance
EOS New York chose to enact this freeze because we believed that we were following the spirit of the governance system we as a community seek to create, despite it being formally absent. EOS is a platform meant to enable solutions which protect life, liberty, and property and that's what we believed we were doing through this emergency action.
EOS New York also believes that the interests of the network exceed those of any group or individual. Maintaining a predictable environment that follows process and governance, not the romantic idea of justice, is our goal. As of right now, we do not have a timeline for when the freeze action can be lifted or sanctioned by ECAF. Freezing accounts outside of formal processes with no timeline or next steps is not ok. We have asked for ECAF to submit a formal ruling on the merits of the case by 1300 UTC 19 June 2018. If no such ruling is released by this time, EOS New York will remove the "freeze", which cannot be enforced without unanimous consensus by all top 21 Block Producers. The request was written as follows:
EOS New York is requesting a formal response by 1300 UTC 19 June 2018 hours to the following question:
Exactly when and through what set of circumstances will ECAF be able to exercise authority on matters of on-chain disputes?
​
We are also asking for a formal statement regarding the validity of the freeze of 7 EOS accounts undertaken yesterday 17 June 2018 for delivery by 1300 UTC 19 June 2018 as well.
If we do not receive a response by the deadline, EOS New York will not be able to support any current or future extra-judicial action.
In accordance with what we believe the proper governance protocols to be and the Block Producer Agreement, we have filed a claim against ourselves at https://eoscorearbitration.io/ and all top 21 BPs. For reference, the ticket created is #ECAF00000100.
A Call To Action
This is a call to action to all community members. We are encountering these problems on a daily basis and we do not have the tools in place to properly address them. As a community, it should be our top priority to develop the mechanisms that are capable of polling the token-holder community and obtaining the on-chain consensus required to move issues, like the Constitution, forward. Until such a mechanism is available EOS New York will not take part in any emergency action if the network itself is not at risk.
BP Agreement: Here
Interim Constitution: Here
---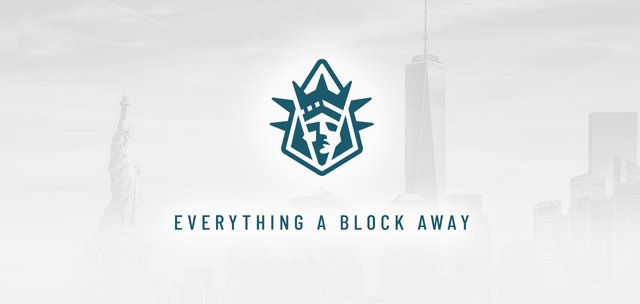 EOS New York is a Top 21 Block Producer on the EOS Mainnet Blockchain