First EOS Arbitration Order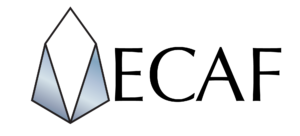 First ECAF order has been approved
A historic day as the first ECAF order had been approved, witnessed, and issued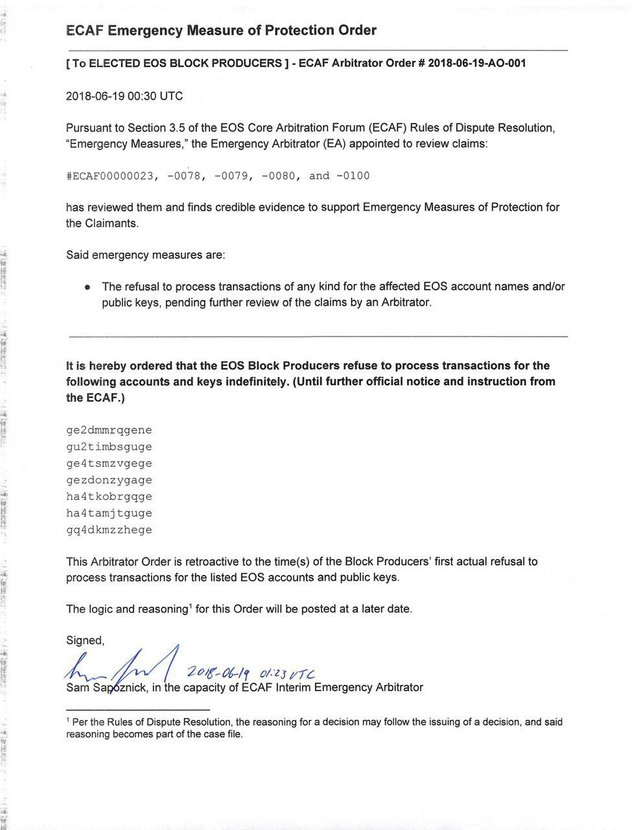 This is a historic event
This may be the first time a governance system and essentially a "rule of law" has been used in the blockchain space. The elected block producers will be required to follow the emergency measures provided by the order. In a world filled with fraud, key theft, and scams, it is exciting to see that this is a blockchain that can provide safety and security to the participants rather than the bitcoin and ethereum philosophy of "too bad".
About ECAF
EOSIO is a governed blockchain that allows free entry to a rules based environment. The existence of arbitration is a core value proposition of the EOSIO software and requires an independent Arbitration Forum to deal with disputes that may arise between parties operating on the blockchain.
The ECAF:
Is an Arbitration Forum for and by the EOS Community
Comprises of carefully vetted, independent Arbitrators. Our Arbitrators are specially trained to consider the special context of arbitration of blockchain disputes.
Is based on arbitration rules that are globally applicable and have been developed by combining the latest thinking on blockchain dispute resolution, as well as best practices from international arbitral forums.
You can find more information, or even register and submit claims at ECAF
About Us
GenerEOS is a social enterprise block producing candidate with a mission of promoting and supporting scalable and highly reliable block production whilst giving back block rewards to charities.
Based out of Sydney, Australia, GenerEOS is founded by a team of like minded blockchain enthusiasts with diverse backgrounds and a passion to make a difference in the world and fostering the spirit of generosity by giving back.
GenerEOS: Helping EOS Change the World
Public Presence
Website: https://www.genereos.io
Twitter: https://twitter.com/genereossydney
Steem: https://steemit.com/@genereos
Telegram: https://t.me/generEOS
Reddit: https://www.reddit.com/user/GenerEOS
Github: https://github.com/generEOS
Medium: https://medium.com/@generEOS
Facebook: https://www.facebook.com/generEOS
Charity Selection Survey: https://goo.gl/forms/zLJ6QHPogUtxA6G22