The Proposed EOS Mainnet Constitution: What Should We Keep, Change, Add, or Throw Out?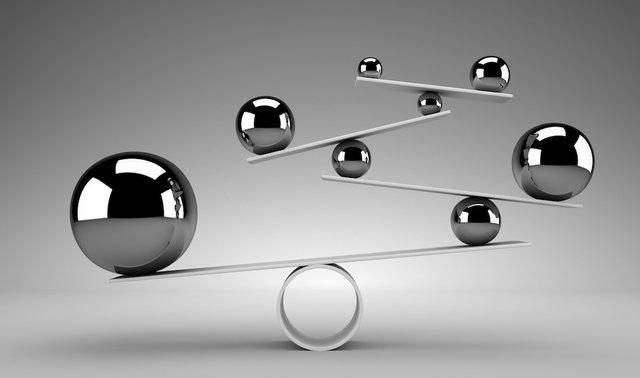 A Governed Blockchain
The EOS network is one of the first governed blockchains with a built-in Constitution. Our biggest challenge as a community is packaging this idea for public consumption. What does the current interim Constitution draft say and what does it mean to our community? It will be important for the community to familiarize itself with these Articles as we will likely want to amend some of these over the course of the next 3 to 6 months, according to the community's will.
When the EOS Mainnet went live after the 15% vote threshold was achieved, the Constitution entered into an interim effect state (please see Article XX). At this point, via a referendum contract (not yet available) we will all have the opportunity to amend the Constitution to what best suits the community's needs.
It's important to take stock of what's in the Constitution and what it all means. EOS New York is providing the following view into the Constitution including a description of the intent of each Article and whether or not we feel there is an Amendment needed. As you read this you may feel that some of these articles are self-evident and that we need not even state them. We wish that were the case, but as we've noted from past human history we must state the self-evident truths in order to ensure that they are protected(e.g., the right to freedom of speech). Please note that this is our initial assessment and we expect our own constitutional opinions to evolve over the course of the next few months alongside yours, the token holder's.
The interim EOS Constitution also found here::
| Article | Text | What Does It Mean? | Is An Amendment Needed? |
| --- | --- | --- | --- |
| Article I - No Initiation of Violence | Members shall not initiate violence or the threat of violence against another Member. Lawful prosecution of crimes with the goal of preserving life, liberty and property does not constitute initiation of violence. | "Do not harm anyone." The purpose is to provide a philosophical framework for all EOS community members to adhere to, namely that we will respect each other and not initiate any acts of violence against one another. | Likely yes. We think the second sentence may need to be amended since it implies external nation-state laws have jurisdiction over EOS. In our opinion, this is not true. Similar to how Bitcoin is Bitcoin and no government can 'ban' it, EOS is EOS and token-holders need to respect the protocol and token holders. Further, the second sentence was added to give the community recourse against fraud. What if someone commits a non-violent crime like fraud, converts to fiat, and never touches EOS again? After the sentence was added, other parts of the community expressed concern about state courts getting into on-chain (protocol) business. This amendment likely needs to be edited, or at the very least converted into two amendments regarding sovereignty and off-chain justice. |
| Article II - No Perjury | Members shall be liable for losses caused by false or misleading attestations and shall forfeit any profit gained thereby. | "Do not defraud anyone" If you impersonate or fraudulently obtain value, you can lose the profits from said fraudulent behavior. | Probably not. |
| Article III - Rights | The Members grant the right of contract and of private property to each other, therefore no property shall change hands except with the consent of the owner, by a valid Arbitrator's order, or via community referendum. This Constitution creates no positive rights for or between any Members. | "No theft." Do not steal property from others that was duly acquired. | Maybe. We may want to make it more clear that the portion regarding "community referendum" is referring to the Worker Proposal system where the community would collectively vote to push value to agreed upon projects. Also, we need to better understand the Arbitrator's ability to fine members. |
| Article IV - No Vote Buying | No Member shall offer nor accept anything of value in exchange for a vote of any type, nor shall any Member unduly influence the vote of another. | "Do not pay anyone for their vote." Votes need to be informed by information, not value exchange. | Probably not. |
| Article V - No Fiduciary | No Member nor EOS token holder shall have fiduciary responsibility to support the value of the EOS token. The Members do not authorize anyone to hold assets, borrow, nor contract on behalf of EOS token holders collectively. This blockchain has no owners, managers or fiduciaries; therefore, no Member shall have beneficial interest in more than 10% of the EOS token supply. | "Protect the network from undue regulation by limiting total percentage of token ownership to 10%." | Maybe. We may want to make it clear that a "Member" = Token Holder. It was likely originally written this way to make clear that no one person has any fiduciary responsibility, but it may cause unnecessary confusion causing people to think that there is a difference between a member or a token holder when there is no difference. |
| Article VI - Restitution | Each Member agrees that penalties for breach of contract may include, but are not limited to, fines, loss of account, and other restitution. | "You agree to these rules and if you break the rules you are aware of the consequences." | Probably not. |
| Article VII - Open Source | Each Member who makes available a smart contract on this blockchain shall be a Developer. Each Developer shall offer their smart contracts via a free and open source license, and each smart contract shall be documented with a Ricardian Contract stating the intent of all parties and naming the Arbitration Forum that will resolve disputes arising from that contract. | "Any and all code developed must detail clear intention." | Probably not. |
| Article VIII - Language | Multi-lingual contracts must specify one prevailing language in case of dispute and the author of any translation shall be liable for losses due to their false, misleading, or ambiguous attested translations. | "Default language is English, but other languages are permitted - be clear in your intent." | Probably not. |
| Article IX - Dispute Resolution | All disputes arising out of or in connection with this Constitution shall be finally settled under the Rules of Dispute Resolution of the EOS Core Arbitration Forum by one or more arbitrators appointed in accordance with the said Rules. | "Agree to an independent mediator ahead of time, else default to ECAF." | No, but we will seek to understand the status of the ECAF formation. |
| Article X - Choice of Law | Choice of law for disputes shall be, in order of precedence, this Constitution and the Maxims of Equity. | "Agree to the Constitution set forth and rules herein." | Probably not. |
| Article XI - Amending | This Constitution and its subordinate documents shall not be amended except by a vote of the token holders with no less than 15% vote participation among tokens and no fewer than 10% more Yes than No votes, sustained for 30 continuous days within a 120 day period. | "To change or add an Article, voters must sustain >10% voting for 30 days within a 120 day period." | Probably not. |
| Article XII - Publishing | Members may only publish information to the Blockchain that is within their right to publish. Furthermore, Members voluntarily consent for all Members to permanently and irrevocably retain a copy, analyze, and distribute all broadcast transactions and derivative information. | "Do not steal others property and publish it as your own. And everything is transparent on the network." | Probably not. |
| Article XIII - Informed Consent | All service providers who produce tools to facilitate the construction and signing of transactions on behalf of other Members shall present to said other Members the full Ricardian contract terms of this Constitution and other referenced contracts. Service providers shall be liable for losses resulting from failure to disclose the full Ricardian contract terms to users. | "Agree to publish your software's intent and the rules of this network." | Probably not. |
| Article XIV - Severability | If any part of this Constitution is declared unenforceable or invalid, the remainder will continue to be valid and enforceable. | "If a rule herein is bad, it does not nullify the other rules." | Probably not. |
| Article XV - Termination of Agreement | A Member is automatically released from all revocable obligations under this Constitution 3 years after the last transaction signed by that Member is incorporated into the blockchain. After 3 years of inactivity an account may be put up for auction and the proceeds distributed to all Members according to the system contract provisions then in effect for such redistribution. | "Inactivity may result in your tokens being unstaked and auctioned." | Likely yes. While network resources reserved by an inactive user should be freed for use, this Article may be too onerous for the emerging days of the network. We also don't like the precedent being set with confiscating tokens. Dan L. has argued that protecting long-term holders would be trivially simple with a smart contract, but we're unconvinced. But there may be other solutions the community can develop such as what Gavin, of The EOS Voters Hub, proposed: create a "charity pool" where unused tokens would be placed. In this pool, fledgling dApp developers, or non-developer community members, could borrow these tokens until a user reclaims them using their private key. |
| Article XVI - Developer Liability | Members agree to hold software developers harmless for unintentional mistakes made in the expression of contractual intent, whether or not said mistakes were due to actual or perceived negligence. | "People are fallible and code is prone to bugs; let's assume a developer's honest best intentions first." | Probably not. |
| Article XVII - Consideration | All rights and obligations under this Constitution are mutual and reciprocal and of equally significant value and cost to all parties. | "We all agree to these rules and we are all treated equally under them." | Probably not. |
| Article XVIII - Acceptance | A contract is deemed accepted when a member signs a transaction which incorporates a TAPOS proof of a block whose implied state incorporates an ABI of said contract and said transaction is incorporated into the blockchain. | "If you use a contract on this software, then you agree to these rules" | Probably not. |
| Article XIX - Counterparts | This Constitution may be executed in any number of counterparts, each of which when executed and delivered shall constitute a duplicate original, but all counterparts together shall constitute a single agreement. | "The Constitution is all parts independently and the sum of all parts" | Probably not. |
| Article XX - Interim Constitution | This constitution is interim and is intended to remain in effect until a permanent constitution is written and ratified in a referendum. | Don't panic, we plan to clean the rules up | This Article should be motioned to be removed once the community ratifies the effective Constitution. |
Another Article we may want to consider adding would be one to suggest that any rights not highlighted herein are by default reserved to the token holders.
Get Involved!

Governance is sure to inspire a lot of passionate debate, and in fact it already has. To set the groundwork for that discussion, EOS Go and several Block Producers followed the recommendations of Dan Larimer and started an initiative to collect Constitutional "unit tests" for governance. After you have read through all of these Articles, please look to move the discussion to the EOS Go forums so that we can discuss each line item in question. You can find the link here.
We look forward to seeing the community cite additional perspectives and begin what will likely be an ongoing debate.
Credit: Contributing editors Roman Skaskiw of @Cryptolions (cryptolions1) and Gavin of the EOS Voters Hub.
---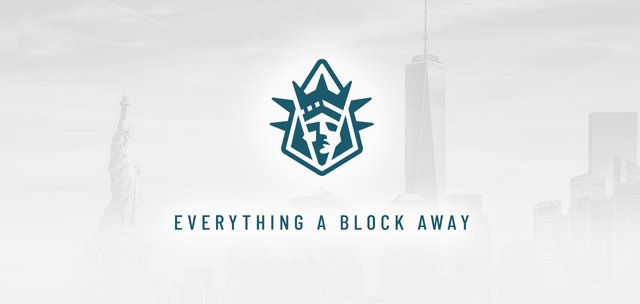 EOS New York is a Top 21 Block Producer on the EOS Mainnet Blockchain