EOS Hackathon - I'm Nerding Out!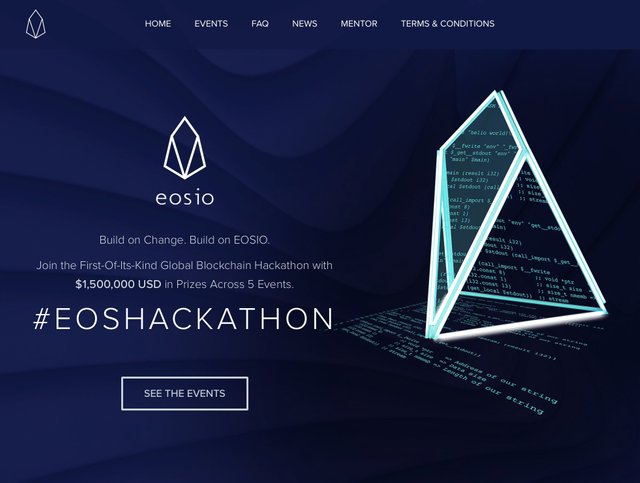 A year ago if you had have told me I'd be totally pumped to go to a hackathon for a blockchain on a Sunday night, I would have asked what the hell a hackathon and blockchain was, and who was going to cook my kids a baked dinner! But here I am - super excited and nerding out about going to watch the pitches for the Sydney EOS hackathon tomorrow!
We only get so many precious breaths on this planet, so I've always tried to spend my time in employment that I care about. I have spent most of my working life between two industries, and a year ago I felt torn between them both. Aged care, and Conservation and Land Management.
My employer ran a corporate innovation challenge by a twist of fate I became a part of it. Among other things this introduced me to blockchain and led me to explore steemit. I realised I had the opportunity to really make a meaningful impact on the way we care for our elders, and that I would also be able to empower myself as a change maker. (Then I can come back to the Conservation and Land Management when the time is right).
So it feels pretty cool right now. I'm sitting here on a Saturday night, checking out what is happening so far with the EOS hackathon. Knowing that we recently set a new precedent with our organisation, and secured investment in our startup to create radical change in Aged Care, I'm thinking about what might come of the hackathon. We have been working with developers who are competing, and motivated to do cool things in the world, and I know there are other steemians going too. Then I see what the challenge is:
Create a DAPP on the EOSIO platform that will empower the public to play a role in sustaining natural environments for the future
This is so cool! I don't really give a shit whether or not my family get a baked dinner tomorrow night - because I am so stoked to be going to see the outcome of this hackathon! The possibilities for blockchain to empower cool shit in this world are almost endless - and the ability for EOS to scale fast is beyond exciting!
I bought my daughter trees when she was born, in the hope that one day she could grow tall and see those trees do the same. To this day I don't know if those trees were ever planted. Wouldn't it be cool if blockchain had have been able to help us track that.