Hello steemians! Today i'm here to narrate about a religious community whose prime objective is the conservation of nature, wildlife in its vicinity.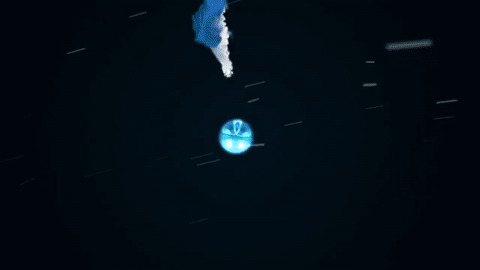 ---
Bishnoi(also known as Vishnoi and Prahladapanthi) is a religious sect which resides primarily in Western Thar Desert of India. Bishnoism was founded by Guru Jambheswar(1451-1536) in 1485. Bishnoi's are actually Hindus but follow a set of 29 principles given by Guru Jambheswar which includes ban on felling trees, ban on killing animals, being compassionate towards them and restriction on using violet blue colour extracted from indigo plants. The basic philosophy of this religion is that all living things have the right to survive and share all resources. Nature protection was given foremost importance in these principles and hence they have followed the principles with utmost dedication.
In pursuit of following their religion there have been many incidents of beating up and hunters and chasing away poachers from intruding their area but one incident The Khejarli Massacre is a heart rending example of their devotion and love for nature.
KHEJARLI MASSACRE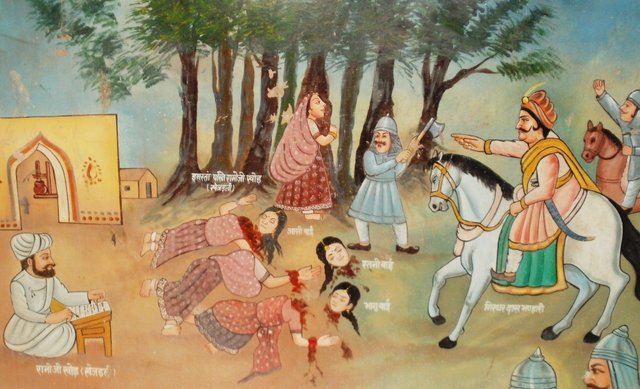 Pictorial depiction of Khejarli Massacre
In September, 1730AD ; the Maharaja(King) of
Jodhpur
,
Abhay Singh
required woods for the construction of a new palace and hence asked his soldiers to procure those woods from the green Khejarli village near Jodhpur. Armed with their king's orders, axes on their shoulders the soldiers came to the village and started cutting trees under the leadership of Girdhari Das Hakim. Hearing the noise of axes falling on trees, a village lady '
Amrita Devi
' came out of her hut and insisted the leader to stop cutting trees as it is against their faith. But Girdhari showed the king's order to her, warning her of dire consequences for any obstruction, and continued with their work. Amrita then thought for a while and clung onto the tree being cut saying "SIR SANTHE RUNKH RAHE TO BHI SASTO JAN( means if a tree can be saved at the cost of my head, then this is a good deal and acceptable to me) despite Girdhari's warning. The soldiers being determined to follow king's orders had to sever her head to cut the trees. Seeing their mother, Amrita's three daughters too laid their lives to save those trees. The news spread like wildfire and more Bishnoi's from nearby villages came and resisted the process by clinging onto trees but to no avail.
By the time the news of this brutality reached the king 363 Bishnoi's have already laid their lives. The king immediately intervened and ordered his soldiers to stop the cutting. The remorseful king then apologized to the Bishnoi's and issued orders banning felling of trees and hunting of wild animals in the Bishnoi areas.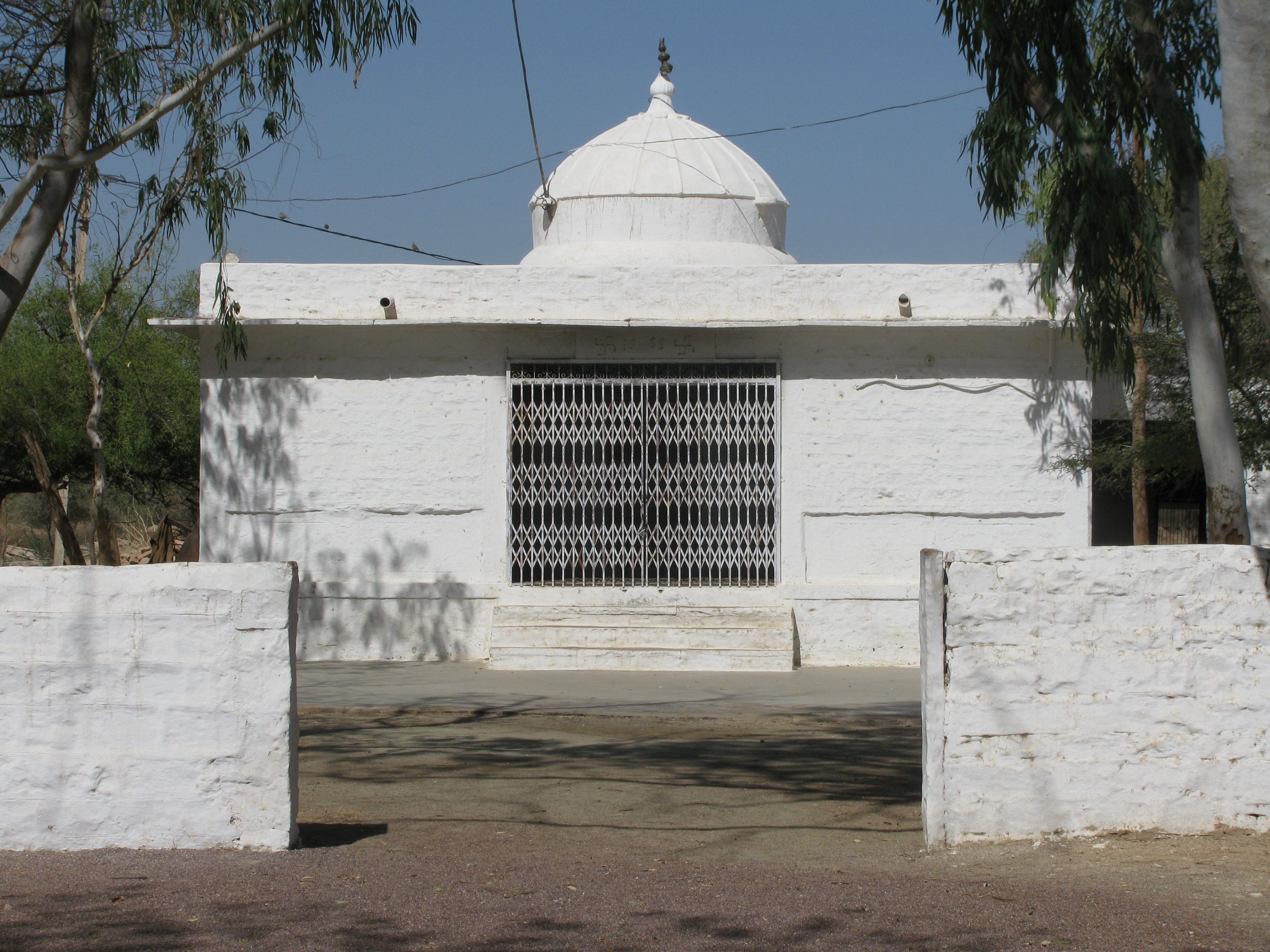 Khejarli Massacre Temple
A cenotaph(memorial) has been constructed and 363 Khejari trees(Prosopis cineraria) planted at the spot in memory of the martyrs. Every year a Mela(gathering) is being held on the Shukla Dashmi(moonlit 10th) of the Hindi month of Bhadrapad to remember and pay homage to the martyrs.
The Government of India (Ministry of Environment and Forests) recognizing Amrita Bishnoi's sacrifice instituted an award the national award "Amrita Devi Bishnoi Wildlife Protection Award" in the field of wildlife protection.
PRESENT SCENARIO OF BISHNOI VILLAGES
A documentary on Bishnoi Community
Bishnoi villages provide a unique scene of humans and animals living in harmony. Animals such as Deer, Black Bug, Chinkara, Neel Gai (blue bull- an antelope), Peacocks etc can be seen roaming freely in the safe heavens of a Bishnoi village. The Bishnoi's even let the animals to graze in their farmlands and always keep a stone vessel or pot filled with water outside their house or in the farmlands as water is scarce in the desert areas.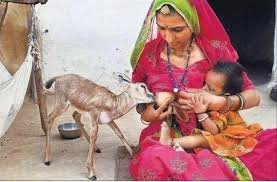 A Bishnoi women breast feeding a fawn
The Bishnoi women's are known to take maternal care of rescued animals sometimes even breast feeding them if they are newly born to save its life. Some of the Bishnoi temples too provide shelters to injured or orphaned deers etc where the priests take care of them. Bishnoi's being hindu's don't even cremate their dead but bury them as the use of wood for cremation is forbidden.
The Bishnoi community that was content to laying down their lives for conservation has now changed their attitude to aggresive conservators. Now they approach armed poachers with a mere lathi(stick) fearlessly and upon capture, hand them to the forest officials. In this process of defending animals, trees, there have been atleast 14 deaths in the last 20 years. But still the quest of safeguarding mother nature is what motivates the Bishnois to continue what they have been doing. The Bishnois may not understand what global warming, climate change is; all they know is that mother nature plays a pivotal role for sustaining life on the planet.
References:
---
I hope you enjoyed learning about the Bishnois. I just dream if ever the whole world gets on the same page with the ideologies of the Bishnois, the world would be a completely different place to live in. If you like my post, then please follow me, @animax and motivate me to bring more contents to you.
---
                                                                                           THANKYOU FOR READING MY POST