IMF's Special Drawing Rights Going On The Blockchain: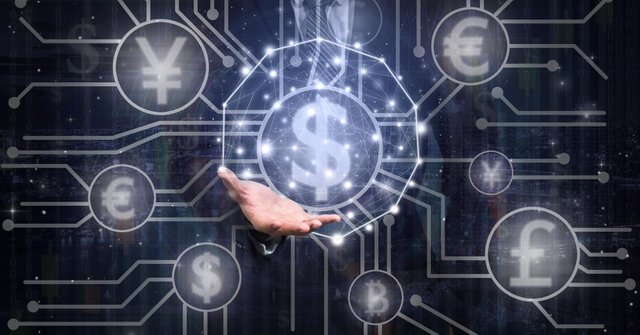 Never Say, No One Warned You About Worldwide Mass Deception and the Globalization Agenda.
Here is a Reminder about institutional governance implementing blockchain tech (FINTECH):
Remember the current war on cash...
Remember IMF closed door session concluded the first-ever meeting of its High Level Advisory Group on FinTech [19 Apr 2017]...
Remember the G20 vowed to ensure that all their citizens become "digitally connected" by 2025.
IMF's documents suggests "Central bank digital currency" (CBDC) may be a more efficient payment infrastructure while reducing costs to central banks...
There was mention of how the CBDC could implement a single new technology standard and possibly toppling private virtual currencies, (as the IMF believes hold a "monopoly of power" in the virtual currency payment system environment).
For me, the major issues are monopoly money and the monopoly use of armed force by institutions - and these documents reveal central banks' concern about maintaining their monopoly in the currency markets.
And speaking of the use of force, consider how taxation plays an important role.
Jim Rickards posted a very revealing report about how the globalists plan to abolish cash, titled:
"How Governments Can Kill Cash"
"B.E.P.S." Hiding the plan for global taxation:
As if inflation, confiscation, and negative rates weren't enough, the global elites are coordinating a new plan for global taxation. As usual, there's a technical name for global taxation so non-elites won't understand the plan. It's called base erosion and profit shifting, or "BEPS."
The BEPS project is being handled by the OECD and the G-20, with the IMF contributing technical support. If you're interested in BEPS, there's an entire website devoted to the global taxation plans and timetables. -Jim Rickards
Research:
http://www.oecd.org/tax/beps/
Thus, as the war on cash escalates with the phasing out high denominated bank notes and the pressure on retail vendors to stop accepting and dispensing cash, you can see the writing is on the wall for the central banks to implement blockchain policies for virtual currencies.
IMF Urges Banks to Invest In Cryptocurrencies
...In the view of the IMF authors, the financial services sector is poised to make the change toward cryptocurrency involvement. IMF Urges Banks to Invest In Cryptocurrencies By Nathan Reiff June 26, 2017
CHINA (PBoC)
The International Monetary Fund should create a digital version of its global reserve currency that could be more widely used across the world's financial markets and payment systems, a senior Chinese central bank researcher said on Tuesday.
Yao Yudong, head of the People Bank of China's Research Institute of Finance and Banking, said in a column in the state-backed Shanghai Securities News that the eSDR - the electronic version of the IMF's Special Drawing Rights (SDR) - would help address flaws in the current global monetary system.
Additionally, the role of the SDR should be expanded, Yao said, echoing suggestions made by central bank governor Zhou Xiaochuan in 2009.
His proposals include establishing a settlement system between SDR and other currencies, and promoting the use of SDR in global trade, financial transactions, commodities pricing and bookkeeping.
SHANGHAI, (Reuters) November 17, 2015 "IMF's Special Drawing Rights should go digital - China c.bank researcher"
IMF Staff:
...virtual currencies (VCs) and their associated technologies (notably distributed ledgers based on blockchains) are rapidly evolving...
VCs offer many potential benefits, including greater speed and efficiency in making payments and transfers -particularly across borders– and ultimately promoting financial inclusion. The distributed ledger technology underlying some VC schemes—an innovative de centralized means of keeping track of transactions in a large network –offers potential benefits that go far beyond VCs themselves. - Prepared by an IMF Staff Team Virtual Currencies and Beyond: Initial Considerations; by Dong He, Karl Habermeier, Ross Leckow, Vikram Haksar, Yasmin Al meida, Mikari Kashima, Nadim Kyriakos-Saad, Hiroko Oura, Tahsin Saadi Sedik, Natalia Stetsenko, and Concepcion Verdugo-Yepes
Goldman Sachs Managing Director Joins Blockchain Startup Chain
Blockchain startup Chain has named a Goldman Sachs managing director [Tom Jessop] as its new president... Goldman Sachs Managing Director Joins Blockchain Startup Chain Apr 17, 2017 by Stan Higgins
Also see: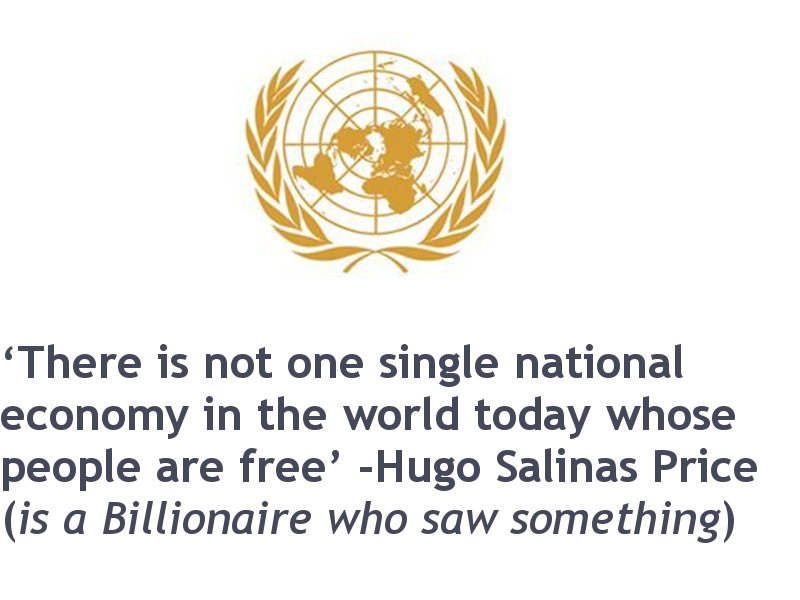 Title: Q & A with ITM Trading's Lynette Zang
Video posted 20 Jul 2017 by ITM Trading
Related Posts:
The Ruling Class Call This The 4th Industrial Revolution and it's part of the globalist's script and development funds
They have eyes to see but do not see and ears to hear but do not hear…
Evidence of The Globalists' Plans
G20 Vowed All Citizens Be "Digitally Connected" By 2025
Do You Want To Know What BitBay Is?
You Should Feel The Forced Herding Down The Digital Economy
---
If you find this information useful or of value then please share it with others.
Re-steemit forward. Re-steemit so others can see this too.
If you like this post, do not forget to

upvote or follow me and resteem