Our School Fair
Hi guys! Today I'm gonna tell you how our school celebrates Foundation Week.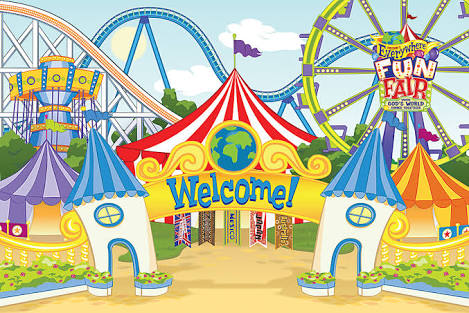 We celebrate our Foundation Week in our school at our third floor. It is very fun and exciting. At first,there will be person speaking in front of everyone. Then they will introduce the teams that is gonna compete. We call it Pasiklaban!
Then after that, there are two highschoolers for each team that will play the raise your flag up. Then the first one to put their flags up will be the last one to perform in the yell contest.
Our yell contest is a contest that different song are parodied by the highschoolers. And then, they teach it to us to practice and perform it. Every year is an intense battle!
Then, there are many games in the program. At first before anything, your team will have a parade! It is very fun that you are being watched by other people. And, cheering for your team is very exciting! Then at the near end part of the program, the announcers will give and announce the awardees for the ball, board and many more games.
And that is all for today guys! Thank you for joinning me today. Please up vote and follow. Appreciate it!