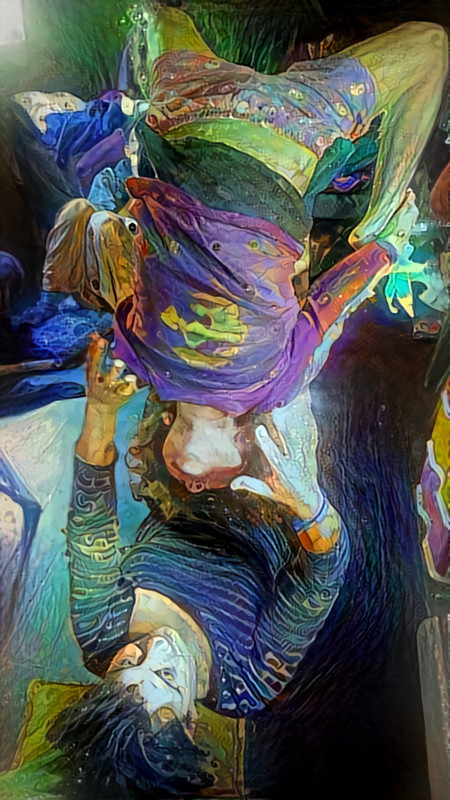 Trust
I have gone through my life trusting others, believing that most people are inherently good. I have also trusted the wrong people and I have learnt from that, some of those lessons were very painful and really shook me to my core.
When we are born we trust our parents wholeheartedly, we trust that they will provide us with all that we need, and what we receive from them, really shapes us and our impression of the world.
I did not grow up in a loving, nurturing home, I did however grow up with a very strong connection to the natural world. I felt nurtured in nature, and I always felt a strong connection to other animals. I was that girl, who would be seen with lots of dogs trailing behind, my family dog and the neighbours dogs. They trusted me and I trusted them. The same went with my neighbours cows, I would go for walks in the fields and they would walk with me.
So my ability to trust, came more from other animals that from people, but because of the trust and because of that relationship I had in nature, I knew that we all had our place there, even if most of the people I saw had forgotten that. Feeling that connection really allowed me to feel connected with myself and to trust myself.
But emotions can get in the way and when we really crave to be loved, we can stop listening to ourselves, indeed there is that saying 'Blinded By Love'.
Because for all the trust I have in myself and my ability to read people, my feelings have over ridden that instinct in the past and I have been in relationships that were very destructive and painful. But then I really believe that my journey with love is all about breaking the pattern that my parents have created in their relationship. So in a way, I went through each of those relationships so that I could learn and grow. Trusting in the universe and the path that I am on.
When it comes to my friends, I really go with my instinct. The people who I am close to, are people that I trust. If I do not trust some one then I will not welcome them into my life. I can be polite to someone when I see them, but I trust my gut instinct 100 %, for example if I meet someone who is disrespectful towards animals or our natural environment that you and me are not going to be friends. Again I can be polite and I am quite happy to engage with you, but I will not trust you.
I get a very uneasy feeling when I meet some people, a heaviness comes over me and I know that I am picking up on their energy. I know that we can all have days when the energy we put out is heavy, so I usually like to meet people a few times. But for some I only need to meet them once to know whether or not I can trust them. Watching how they engage with others, with their environment and their eye contact all speaks volumes to me.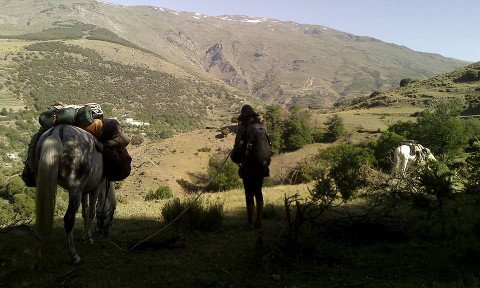 One of my biggest lessons in Trust, came when I went on a 2 month trek, in the mountains with my girls and a friend and her son. Those of you who follow me, already know about the trek, but for those who don't, we had 2 horses. I led one, and she carried our tent and supplies and would also carry my daughters at different times.
I had no experience with horses prior to this, I have always loved them, but I have never wanted to ride them. It is just something that never appealed to me. But having the opportunity to walk with them for 2 months was something I really wanted to do. We made sure that they did not carry a lot of weight and off we went.
Of course I was nervous at times, especially in the beginning and especially when we had to walk along a precarious track. I found very early on that if I did not feel confident that Solas (our Horse friend) did not want to walk with me. She would always try and charge ahead. Which as you can imagine is not really safe on a precarious track.
I had to find the confidence within myself, I had to trust myself and my abilities before she would trust me!
So everyday I took a deep breath, took in my surroundings and said, I can do this! And you know what, I did and Solas was only too happy to walk alongside me.
In order for others to trust us and vice versa, we really need to first trust ourselves.
I could not finish this post, without talking about the trust I have in my children and their ability to learn and teach themselves. The fact is, that they are born trusting their own natural instincts and this is what drives their desire to learn and explore. They are so in touch with themselves and it is only from our interference that they begin to self doubt their abilities.
Trusting your children, is one of the greatest gifts that you can give them and from that trust their respect for you grows.