Do you think it a good or bad idea to bring children into this world in these troubled times?
@eco-alex, Alex I guess you have been reading my mind 😃
Around a week back me and my Son had a long debate on this topic. He is 22 now, not that I want to get him married now, but you all know as a Mother, stage by stage you have these plans for your children and for me, right now it is that my Son sets up his way ahead for the future and then later on, the next his marriage. Typical Indian....hahaha.
We were talking, and then somewhere our conversation lead to his marriage and then Children. I am very very fond of Children, and I always like having them around. I was telling my Son, You have a minimum of 3 Children. So then the whole thing started where he was telling me; Mom if I have Children it will be in the next 3 to 4 years else I will not have Children, I was a little lost to his thoughts. So then our debate started and he was telling me. Is it worth having Children in a world where there will be no freedom and every action will be in Control and will be monitored. He said he does not wish his Children to be slaves of the system. Now naturally we both were on complete different wavelength and my side of say was, that he should not be so much pessimist about everything of future. Things will change and the whole world will evolve. We went on and on with it, till finally I just said ok we do not have to waste so much of energy on it right now and we can talk on this at the right time.
You must be wondering what is his logic of 3 to 4 years. So he says by 2050 the governments will be at a very different level. Most of the regions will be in a dictatorship rule where we individuals will hardly have control over our lives, so he wants that by 2040 his children should be atleast in their teens to understand and take decisions for themselves as to what would they want or not want for themselves in their lives and they would be capable of thinking the good and not good for them.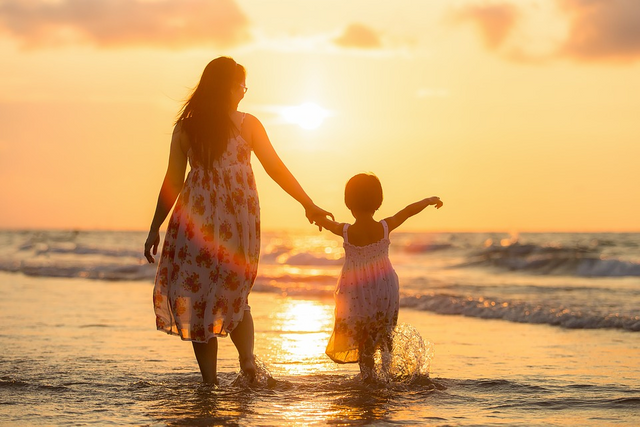 Source
My Views on this
While I understand that the whole world is moving ahead at a rapid speed, be it Technology, Government laws, Education or be it anything. Now the question is; Is it moving ahead in the right direction. Then the answer to this is very subjective. Some people are enjoying this fast speed changes and also the newer laws that keep getting introduced and some people can feel this as a threat to the humanity freedom. It is the way each one perceives. But for sure people are losing personal touch with each other. Family values are at a decline. We can say we people are getting very mechanical. These are very small things to consider if we should have Children or not?
The more important ones to think about are the Vaccinations that are being given right from the time the child is born till the child gets into teens. I remember in our times we only had 2 Vaccinations, then when my son was born the number was 12 in the 90s, and now I guess it is much more. And we all know the conspiracies that are happening in this space, so is it safe to bring Children and then dose them up with viruses that can cause life long health problems for them. When my son was small I did not give him last few vaccines, not that I had much knowledge on it, but at that time it was sheer due to financial conditions. They were so expensive that I had to just push it out. And then my only thoughts were if I am so fine with just 2 Vaccinations taken in my childhood then why does my Son needs so many. So I did not even feel guilty about it. And I am glad that the situation somewhere pushed me out of doing something which would not be very good for my child.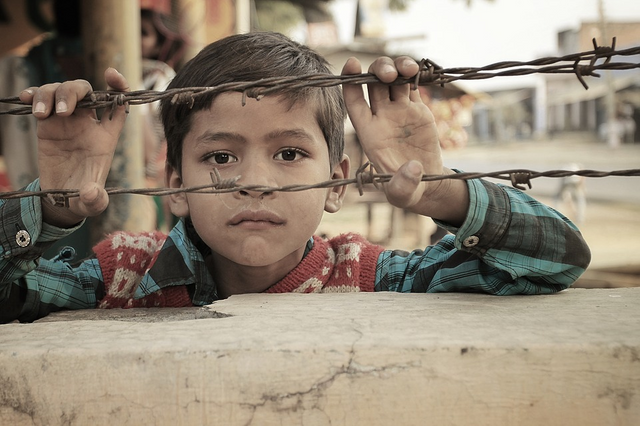 Source
The Second I feel is the Education system. The current systems are making Children nothing less then Robots. Education is must for Children but it should bring value to them. Homeschooling is looked down and there are so many hurdles to it. Schooling is just about Competition. Weaker children I see are facing so much of challenge in coping up with studies. Everything is about % and grades. Schooling has more or less become a manufacturing unit.
The other major one growing up is the CPS across the world, which is another big threat to our children. Parents would never know when the child will be taken away from them and then the never ending war with the CPS, plus all the trauma that the child goes through.
Another point to think about is Employment. In this present day itself this is one major problem, there is so much unemployment leading people to health conditions like stress, depression and what not. And the future where Artificial Intelligence is at a rapid growth we will see more of employment going away, so what is the future of the Children going to be. Simple things like Restaurant, which is the service industry and requires maximum manpower are getting Robotic then we can imagine what will be the state of other sectors.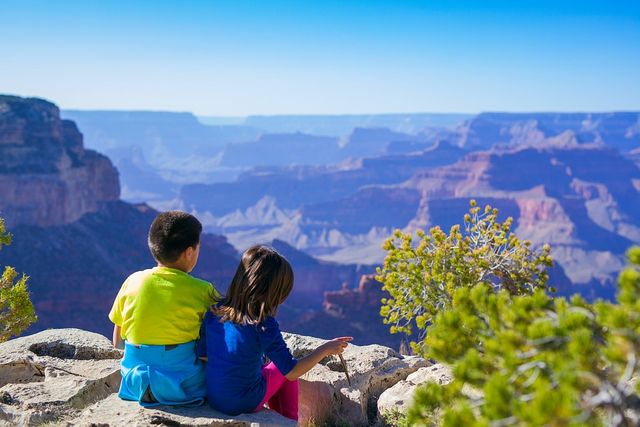 Source
While a lot of people will think things are going to not change very easily, then I can say either they want to live in ignorance or they are in too much comfort and think these matters are not going to bother them at all.
So the question now is again; Is it good or bad idea to bring Children into this world in troubled times?
Honestly I always have a mix feeling on this topic. My mind says No but my Heart says Yes. What I tell my Son is that we have good amount of realization and knowledge about these things then surely we are going to be more careful about their upbringing. But then there will be a time when we may not be able to take any decisions for our Children.
I personally feel that though things are moving at fast pace, we still have that space to make decisions for our Children and do their upbringing with giving them the right knowledge, but this space we will have for how long, I do not know. If having Children will be at the cost of their freedom then it is better to not have them. In my Country may be 15 to 20 years more. May be I am too optimistic.
But from my heart I wish that yes we should have Children, because without them there will be no Joy in this world. Without them Innocence will be completely wiped off from this world. The little Good that we have will also be wiped off completely.
Thank you for visiting my blog.

GIF Courtesy
@enginewitty
😍😍
My other blogs of Interest
---
---
Member of
---
| | |
| --- | --- |
| Supporting People Who Help Make The World A Better Place @ecoTrain | |
---