The @ecotrain question of the week is "do you think it a good or bad idea to bring children into the world in these troubled times?" Interestingly enough, this is something I've often pondered. I have two beautiful girls and they have been a blessing to me, but I didn't always want to have children.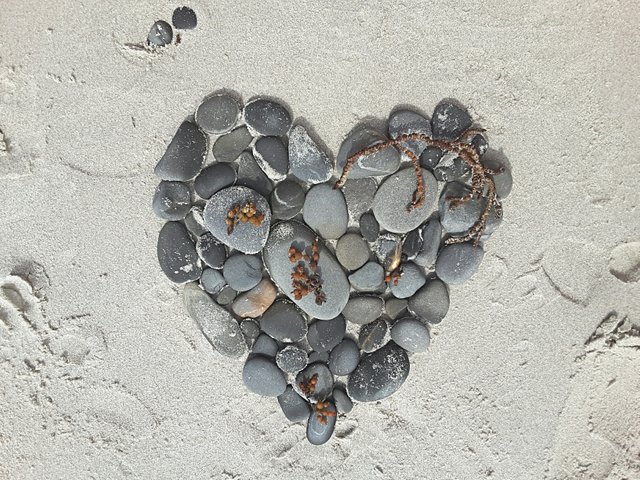 Growing up, as I started to see the hardships in the world around me and the cruelty inflicted by others, I came to the conclusion that it would be cruel to bring a child into this world. I didn't have the smoothest of childhoods anyway, particularly as puberty approached, so why would I want any other child to have to try and deal with this?
When I was 15, my sister had her son and he was a handful for a single mother. More example as to why I didn't want children and I said as much to my partner some years later. Yet as he started heading towards his 30s, he expressed that he did want children, so at 25 I had my first daughter and soon wanted more children. Being pregnant and being a mother brought another perspective into the question of bringing children into this cruel world or not. Growing a new life within yourself is a miracle that every woman should be able to experience if they wish. It's not something I can describe, but it's a wondrous thing and I couldn't deny it to anyone. We considered having four, but decided that two was really more within our means for the quality of life we could offer.
I'm a generation X, child of baby boomers. My parents were born after the war into a time of rationing in the UK. However, things began to improve for them over the years. By the time I left home, things had improved to a point where we had a better start to our lives than our parents had, but that was soon to change and it was always something I sensed would change. The 2008 global financial crisis was the wake up call and things have been in decline since. From a boom in the housing market where everyone could buy, we've reached a point where gen Y and Z would be lucky to get onto the housing market at all. Job security is a thing of the past and no matter what your qualifications, getting work isn't easy.
We've had a short period in the western world where the standard of living began improving beyond what it had ever had been, but it was rather like a pyramid scheme and at some point the people coming in later were going to lose out. The baby boomers ended up being the only winners, which is probably why they get so much stick. When things got tough they could take on more working hours or another job, but today there are few jobs, whether people are ready to work hard or not.
So times are troubled, but are they any more troubled than they have been throughout history? Life has never been a walk in the park and there will always be challenges to overcome, so we're always going to inflict a tough life on any child brought into the world. However, these days we currently have something to face that we've never faced before, the highest human population the world has ever known and the effects of a century of over consumption.
The uncontrolled economic growth and consumerism could never last forever anyway and we are now waking up to the destruction it's causing. Surely adding more people isn't going to help relieve the burden? Yet maybe the very people who have enough concern to question whether they should bring children into this world are the ones who are best suited to raising a child with an awareness of the harm we are capable of. Even if they choose to adopt instead of adding to the population, they have a lot to offer a child.
I'm not about to play God, however, and try to dictate who should or shouldn't have children. I don't even like the way that depopulation is being touted as a solution above over consumption. Environmental journalist David Roberts touches very well on this subject and why he doesn't talk about it. I'm also not one to judge either way on someone's choice to have our not have children. It's a strong instinct to want to procreate and carry on our genetics. It's also a personal choice to follow our own moral compass. If I had a genetic disorder which would pass onto my children and make their life much more painful than most, then I don't think I could have justified having my own children, but I'm not in the situation of someone like that.
I don't think there can be an accurate answer to this question, merely a discussion and ultimately it's always got to be an individual (or couples) decision.
~○♤○~
Posted using Partiko Android