The Real Life Repurposing Abundance/Waste Challenge ; 🌾 50 STEEM in Prizes 🌾 - ecoTrain Question of the Week Part 2/4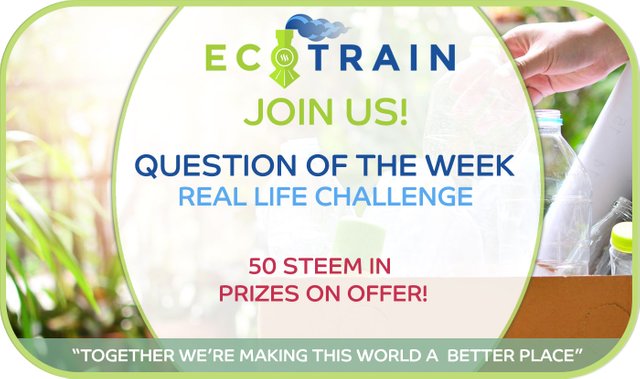 Hey guys! This is the very first real life ecoTrain challenge, where we challenge you to get creative and do something more interesting than just posting! Have you ever taken something that was totally broken and given it a new lease of life? Did you notice how much more you value and enjoy the things that you made or fixed with your own hands.. that sense of pride and achievement? It's a beautiful feeling that lives on every day and every time that you look at it. If you're not really the type of person who normally finds trash or junk and spends some time being creative with it, now is your chance to discover the joy and fun that can be had when you engage your creative juices.
This challenge is simple, but it is your imagination and creativity that will determine how far you go with it. The challenge is for you to find something you see or have in abundance, whether it be waste, packaging, garden scraps, an old garage full of stuff etc.. It doesn't even have to be material folks, as I say your imagination is the limit! If you have an abundance of time, or energy you could use that to help make this world a better place, you could pick up trash or use your skills to help a neighbour. You can also choose anything that you find in abundance in your local area, such as discarded cardboard cups from Starbucks! I'm sure if you went and asked them for their waste cups for a re-purposing project they would be only too happy to oblige. It doesn't have to be anything complicated, here is a nice example '=)
As I'm sure many of you can guess, ill be re-purposing one or two old car tyres.. I'm not quite sure what I'm going to do with them yet, but I have a few interesting ideas! So if you are in the mood to do something creative, please get involved! Extra ReSpEcT points if you involve other people, especially children be they your own or someone else's! Inspiring and teaching kids is SO important as they are the ones who will determine our future!
Let me know if you have any questions, and I'd love to hear your ideas in the comments, especially if you have an idea and don't think you can take on the challenge. Maybe you can inspire one of us to do it!


JOIN US
POSTING GUIDELINES
- We welcome everyone to join us and post your answer to this question!

- Your answer can be a written post, a video, photo or any way you wish to show us what you did.

- Use the tag 'ecotrain' along with any other tags you wish to use.

- You must re-steem this post so we can spread this challenge.

- You must post a link to your post in the comments

- Deadline is 9th May

This challenge is so important to me that I am offering prizes to the top 3 posts. I will be judging this personally so there is no voting needed to decide who is best! Those people who shine are always obvious to us all, and everyone who enters will at least get a 100% upvote from the @ecoTrain account as well as @eco-alex.

A Big thank you to @kennyskitchen and @tribesteemup for their support of the @ecoTrain. It is their support that makes the prizes even bigger! ;-)



The 8 Pillars of @TribeSteemUp

Supporting People Who Help
Make The World A Better Place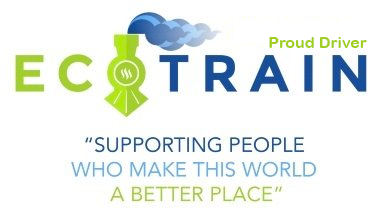 Discover previous ecoTrain magazines at @ecoTrain