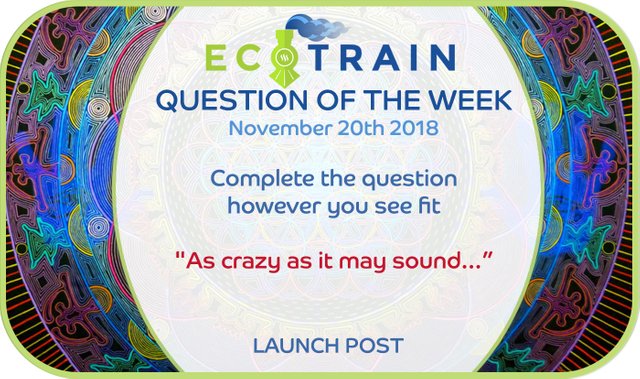 This week its time to set you free, with an opened ended question that is yours to complete! Please finish the following sentence with anything that you know to be true! It could be a fact that few people know, or an experience that you once had.. it can be anything at all! Please be as creative as you wish! I'd love to hear a few stories too!
POSTING GUIDELINES
Complete the question however you see fit
"As crazy as it may sound.."