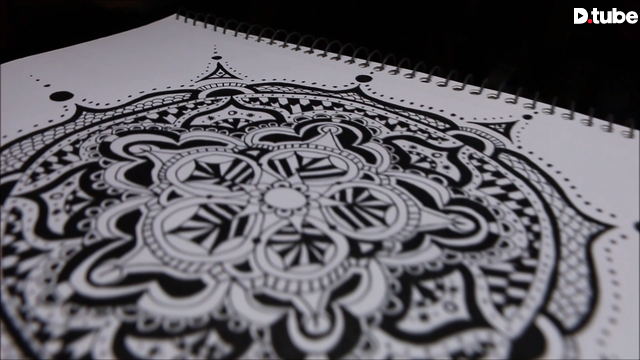 ---
Hello There Friend!
Thank you for stopping by and watching the Perfectly Imperfect Mandala #1. It means a lot to me that you have taken the time to watch our video. I am super excited and pumped to share my art with you. It has been a long time since I was able to tap into my artistic side. I have always loved the art of mandala. To me it's about the experience. For the most part I let the the pen guide me as I create each layer. I call it the "Perfectly Imperfect Mandala" because art is sometimes not perfect, especially when I do it, lol. I love the small details and multiple layers that collectively make a mandala. My art pieces are reflective of life. It's not the perfections in life we enjoy, but the imperfections that make life interesting and exciting. Please enjoy our Perfectly Imperfect Mandala video.
To participate in the Steem Bounty all you have to do is....
Go to this website: https://steem-bounty.com/bounty/dtube/shari-loveurlife/perfectly-imperfect-mandala-1---steem-bounty5-steem
Then do all 3 steps to earn some free STEEM :)
1.) Upvote/Like on either D.tube or Youtube! - D.tube: Perfectly Imperfect Mandala #1 or

2.) Resteem!
3.) Leave a thoughtful comment or your favorite inspirational quote either on the steemit post or on D.tube
Once the Steem Bounty is completed all participants will receive their share of the Steem Bounty :)
Thank you and don't forget that YOU are AWESOME my friend!
💚 Healthy Living - Happy Life 💚 Shari-loveurlife 💚
Materials Used:
Mead Academie Sketch Diary 14 x 11 in / 35.5 x 27.9 cm
Pilot G-2 Pen - black ink
Camera: Canon EOS70D
Software: Windows Movie Maker
Music: "Summer" - https://www.bensound.com
Follow us @:
Steemit: https://steemit.com/@shari-loveurlife
fb: https://www.facebook.com/HealthyLivin...
dtube: