ZNAP! Question : On selling yourself short... + Take a read to give me some advice!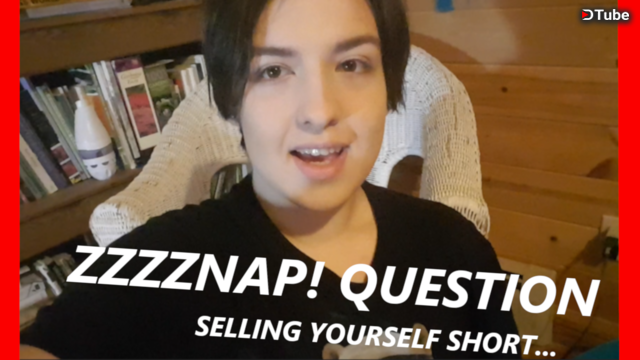 ---
Have my cheezy free housemusic <3
Let me know how you feel on this topic, if you think there is actually a strategy in self-advertisement.
Also! Accepting advice on camera stuff. My camera is the Sony DSC-HX80, as some of you know.
I know other larger, professional-use cameras have access to various lenses, which allow you to modify how much background is taken into the video, or "push" background back and kinda squeeze your face to look better.
My camera doesn't let you replace lenses, as far as I am aware. My issue isn't so much about if I look 'slim' though, it's about looking as nice as my phone lets me.
If you can redirect me to some amazon links with nice lighting to help me out, that might also help me. My camera enjoys to make things very pale and warmthless, I legit look almost sick sometimes on my camera which is simply unfair to how my eyeballs see things and I am quite unimpressed with that. The issue is that warm-tone lighting tends to provide less light, and my camera does not as well under low-light conditions.
I could edit this in my video editing software, but I dislike doing so because there is only so much fakeness I wanna do XD
I want to improve my content and really sell a certain image, but I can't do that If I look like a cave-dwelling vampire-fish!
Twitter @RealShahzadeh
Smoke @Shahzadeh
Youtube https://www.youtube.com/channel/UCVAQsrwaIhm0HPLcuLeXE0w
---
▶️ DTube
▶️ IPFS