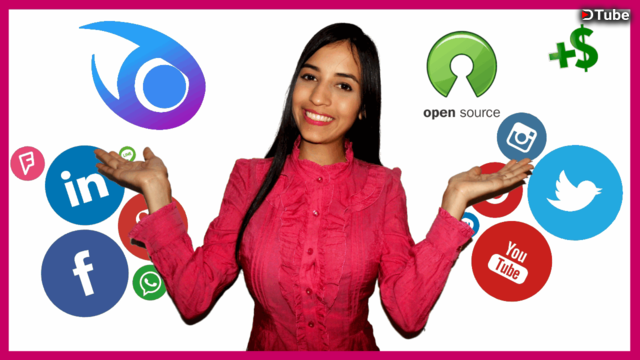 ---
Hello Friends
This beautiful day I have the honor and pleasure to invite you to enjoy the following informative video where you can learn a little about the new project that is being trends in all social networks, it is nothing more and nothing less than "Utopian Colony" with the purpose that all the collaborators of the open source software can share their work and finally be rewarded for all their effort and dedication.
I want to take this opportunity to thank all the people who have already registered and participated in the Utopian Colony campaign at Indiegogo, and you friends, who are waiting to join?
---
---

So, if you are interested in earning a little money, you can simply help by publicizing the campaign on your social networks, I explain:


First we must enter the official website of the Indiegogo.

https://www.indiegogo.com/projects/utopian-empowering-open-source-innovation#/

Then, we click on the heart to follow the project. (To achieve this step you must log in or register using your Google or Facebook account.)

And now we just have to go viral this "sharing" campaign
the link in our social networks (Twitter, Facebook, etc).

Follow and help to share is very easy and we just have to click on the buttons (Heart, Facebook and Twitter). Do not forget to use the mandatory tags to be rewarded: #utopiancolony #opensource #crowdfunding #steem #opensourcecommunity.

And do not forget to talk about Utopian and its benefits to all your friends.

And that's not all friends because they can also be rewarded with positive and very good upvotes for just helping to share and promote the campaign information. If you want to know more details on how to make money creating articles (blog / vlog) to help promote Utopia in indeogogo, you should only enter at the following address.
To know and know more details about how to participate and earn rewards, you just have to enter the following links:


---
▶️ DTube
▶️ IPFS