After many months of planning and preparations, we're launching the crowdfunding campaign for Utopian Colony (formerly Utopian v2) on Indiegogo. The goal of the campaign is to raise funds to complete and launch an early version of Utopian Colony in Q2 of this year.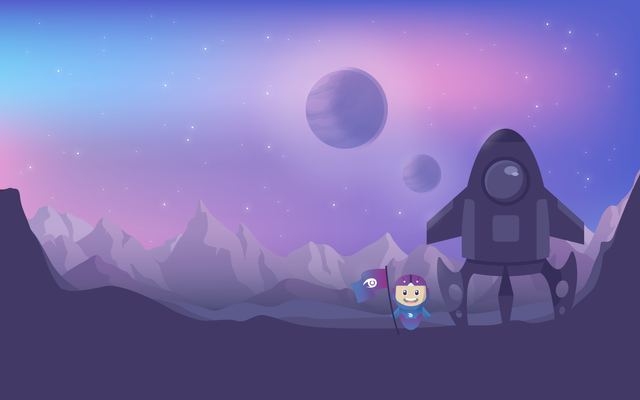 The Journey from Home to Colony
One of the main points of the Utopian presentation at Steemfest 2018 was that Steem is Utopian's home, and not only because Utopian was transformed from an idea to a business on this blockchain. The Utopian community has grown mainly from the Steem community, allowing Utopian to explore ways to crowdsource open source in ways that would not be possible without this uniquely versatile community.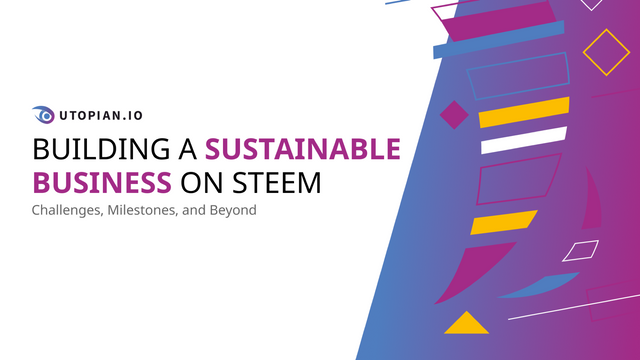 With a vision to empower open source innovation through incentivizing contributions to open source projects, and with the delegated stake invested in Utopian on the blockchain, in a little over a year Utopian has supported over 5,000 contributors who have made over 70,000 contributions to over 9,000 open source repositories. But that's only the beginning.
Operating Utopian on the Steem blockchain for over a year has allowed us to learn many lessons from the contributors and projects who joined Utopian. With the insights gained, we've designed and began the development of Utopian Colony - a fully featured collaboration and collective funding platform for all digital professionals. With features like user and project profile pages, task bounty exchange, tipping system, as well as tools for project owners to make better decisions about accepting contributions - Utopian Colony strives to serve all the the needs of the open source community.
It is our hope that Utopian Colony will not only bring a mass of new users to the Steem blockchain, but also add value to it.
About The Indiegogo Campaign
We're offering some really cool perks for supporters, including early access, cool profile badges, and some great promotional opportunities for projects and contributors alike.
All campaign details are published on our Indiegogo page, and we welcome you to be the first to review it and submit any question you might have about Utopian Colony and the Indiegogo.
Get the word out!
Whether you contribute funds to the Utopian Indiegogo Campaign or not, spreading the word and exposing more people to the campaign will help us to reach the campaign goal. We invite you to blog about it, post the campaign on social media, tell your friends and family and anyone who loves open source and wants to support a truly Utopian project.
To get the latest updates on the campaign, follow us on Twitter, Facebook and subscribe to the Utopian Colony Newsletter. If you have any questions, comments or ideas for us to implement in making this crowdfunding campaign a record-breaker - please chat to us on the Utopian Discord Server.

Utopian was born on Steem, and we believe that the inspiring community on this blockchain will be, as always, incremental to the success of the Utopian company vision.
The Utopian Team