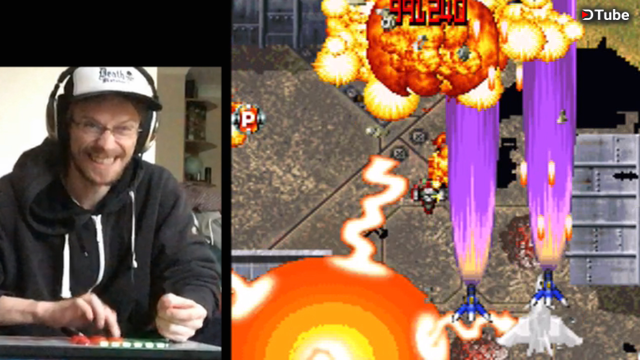 ---
Steemians and DTube famzys! Time for a 'bullet hell' shooter I think!
Famous for their intensity, these kind of games really hand you your own arse in a matter of seconds most of the time... SENGEKI STRIKER is NO exception! Perhaps the quickest 3 coins episode so far!
I have never played this game before and that is just the way I like it on '3 Coins' because I am sure you are aware that I am not trying to impress with my skills,I am aiming for an entertaining and nostalgic experience for you, the viewer.
Intro/outro music is 'The Nicolcron Theme' and the full tune is on DSound, link below
https://dsound.audio/#!/@nicolcron/20190305t164158522z-the-nicolcron-theme-happy-fast-80s-synth-type-beat-instrumental-by-nicolcron
DTube video about the song right here too! Yes, I have been busy =)
I hope you enjoyed this short but sweet episode of my stupid gaming show '3 coins'! =)
But if you are not satisfied with this one video (why would you be?) then check the previous episodes below!
@nicolcron '3 Coins' Gaming Show
Ep. 1 - STREETFIGHTER 2 TURBO HYPERFIGHTING https://steemit.com/dtube/@nicolcron/4vs9popa
Ep. 2 - MEGAMAN 2 : THE POWER FIGHTERS https://steemit.com/dtube/@nicolcron/txi4psb2
Ep. 3 - BOMBJACK https://steemit.com/dtube/@nicolcron/zgxnl4mu
Ep. 4 - TETRIS https://steemit.com/dtube/@nicolcron/icqncxdo
Peace and LOVE to you all, thanks for watching!
Hope you all have a lovely day!! =)
LOVE is All
@nicolcron
x
---
▶️ DTube
▶️ IPFS