I May Have Lost $30,000 Because I Uninstalled An App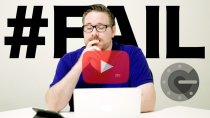 ---
I feel sick.
My camera wasnt working on my phone when trying to scan a QR code on my Google Authenticator App. I thought there was a problem with the app so without thinking I uninstalled it from my phone, not realising when I reinstalled it that all the 2FA's disappeared. Now I can't log into most of my exchanges to obtain access to my money. I did have some back up keys so all is not lost, just about half of it in can't get to..
After pulling my hair out, crawling into a ball followed by slowly rocking in the corner I have submitted several support tickets to exchanges requesting that they turn off 2FA so I can log back into my accounts. There are numerous online articles suggesting this - clearly I'm not the only one!
If you don't want to be stupid like me (or if you ever happen to lose your phone with the app installed and find yourself in the same situation) then here's what I recommended you do immediately - Download AUTHY app and back up your Google Authenticator App - follow these directions - https://authy.com/blog/how-the-authy-two-factor-backups-work/
Please share this with a friend who deals in cryptocurrency.
Here are some exchanges I recommend:
Like this video?
Subscribe and Donate STEEM to 'myday'
Follow me on:
Telegram
Linkedin
Steemit
D.Tube
---
▶️ DTube
▶️ IPFS