Hooray Readers! Bringing yet another fun and crazy video to the community - Mr.P on Video!
---
Suuup, guys! Bringing one more of the bicycle Vlogs on our crazy European adventure during the winter. The videos are delayed compared to my actual position on the trip due to several adversities, but that doesn't mean we'll stop posting them. After having some difficulties moving south from Bratislava and sleeping on a toiled somewhere in Austria, I finally restarted the cycling tour, now with better weather.
On this video we get back on the bicycle in south of Austria, cycling amdst trees on muddy trails and over hills; at some points it was demanding more energy than expected driving my mind into some crazy state, but all worth for the landscape. Enjoy!
---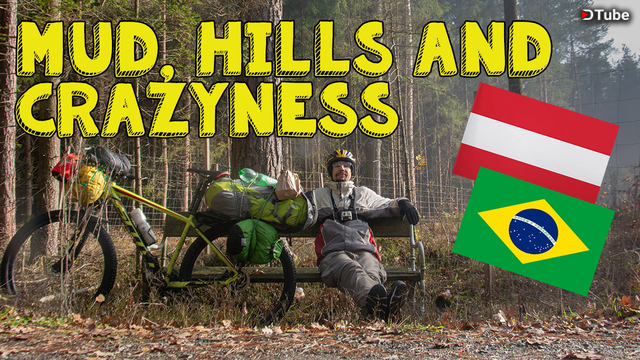 ---
Did you like this video? Would you cycle on places like that?
If you liked this post, please, consider leaving your upvote for a hot coffee.
~Love ya all,

---
Disclaimer:  The author of this post is a convict broke backpacker, who has travelled more than 10.000 km hitchhiking. Following him may cause severe problems of wanderlust and inquietud. You've been warned.
---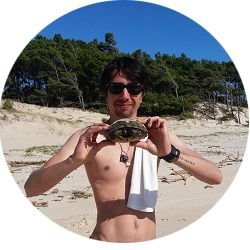 I'm Arthur. I blog about Adventure Stories, Brazil, Travel, Camping & Life Experiences.
Follow me to stay tuned for more craziness and tips.
You may also want to read:
Quick Trip Update: Mr. Wild Camper and the Holy Tractor
[vlog #28] My2018: Just a normal day | Is travelling different from being at home?
[vlog #27] A quick, clumsy and HUMONGOUS thank you!
Quick Trip Update: Restarting After Bad Weather & Sleeping on a Bathroom (text content)
Quick Trip Update: Over the Border: Austria & Hungary
CO-FOUNDER AND CURATOR ON:

A PROUD MEMBER OF: