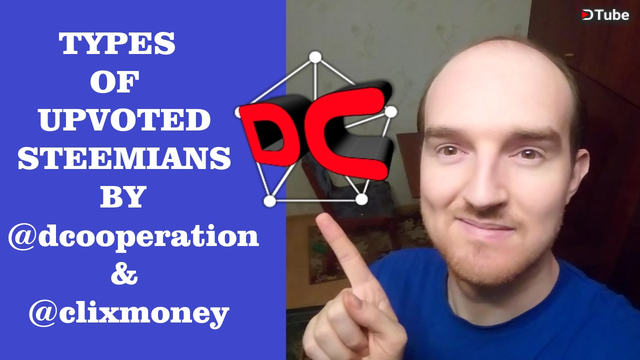 ---
@dcooperation is an account that is upvoting only dtube's videos.
Most power of @dcooperation is delegated by @nathanmars.
@nathanmars is delegating 66% of the power we use to upvote our members.
We have 3 types of upvoted people by @dcooperation and my account :
Those who are delegating to us some power.

Those who are creating for us videos.

Those who are upvoting our content.
All the earning of @dcooperation is going to power up the account.
You can check all upvoted people dring last month here : http://www.steemreports.com/outgoing-votes-info/?account=dcooperation&days=30
9.6% That we use for self upvote is going also to power up the account.
Even me the curator who is delegating all his power to @dcooperation is getting only 4.2 % and I want even to minimize it in the next month. I always will add my own earned steem power to @dcooperation. I'm delegating now 9% of the total power.
If you want the community to care about you, you should care about the community as well.
Some people even called me selfish. I hope they will see what I'm doing here and they will understand that I'm puting all my time, power, energy and emotions in this community.
Actions speak about my work.
Thanks for all of you, who appreciate.
Thanks for all delegators, all creators and supporters.
You always can claim for the upvote if you are not in the list or if you don't get enough support from me and @dcooperation.
All the upvotes are manual, so if I miss something, I will always check in the ''claim-the-upvote'' channel in our discord server.
Help me curate your content.
Tell me, if you have an idea about how to make the curation even better.
Have a nice creative journey on @dtube. ☺
This is the app that is helping me track all upvotes @steem-plus .
---
---
---
You are also always welcome to join our community @dcooperation. ☺
---
---
---
You can also support our initiative to watch and comment and like our video on youtube to make it trending on youtube to promote @dtube and steem blockchain there.
Here is our amazing video :
---
---
---
Here is the link to our discord server : https://discord.me/dcooperation
If you want to follow our curation trail, you can do it here https://steemauto.com . Find ''dcooperation'' in ''Curation trail'' and follow us.
If you want to delegate any amount of power, you can do it here : https://steembottracker.com/delegation.html
If you want to send any donation, you are welcome to do that, all the donations will be used to power up our account to upvote more dtube's videos.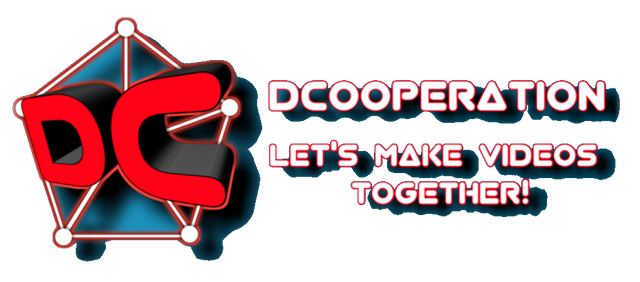 Subscribe to my youtube channel here
---
▶️ DTube
▶️ IPFS