How to play 'Watermark' by Enya | Piano Keyboards Tutorial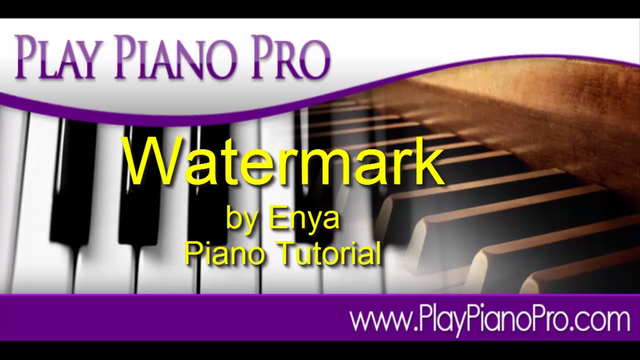 Watch How to play 'Watermark' by Enya | Piano Keyboards Tutorial video on DTube
---
How to play 'Watermark' by Enya | Piano Keyboards Tutorial
Transcribed and arranged by @brogue I would grade this about Grade 2 level UK.
I previously uploaded this on Viewly, but I have made a decision I would like all my videos in one place and a/c on DTube.
I like the ease of upload and 'snapshot' for thumbnails. (If DTube could incorporate the pull from YouTube feature on Viewly, that would be awesome).
Hands are color coded for convenience, and remember you can download and play at whatever speed suits your learning curve.
Please check out my other piano performance and tutorial video posts and be sure to bookmark @brogue so you won't miss any future free lessons.
Comments, suggestions, and feedback always welcomed.
Enjoy!
If you are on Steemit.chat, be sure to stop by https://steemit.chat/channel/Ireland and say "Hi!"
Links to some of my other solo piano live performances:
River Flows In You by Yiruma: https://steemit.com/steemiteducation/@brogue/e8f0--2017-08-13--river-flows-in-you-yiruma-piano-live-solo-performance
Bohemian Rhapsody by Queen: https://steemit.com/music/@brogue/375a--2017-08-16--bohemian-rhapsody-by-queen-piano-live-solo-performance
Moonlight Sonata by Beethoven:https://steemit.com/performance/@brogue/104b--2017-08-15--moonlight-sonata-beethoven-mvt1-piano-solo-performance