Moonlight Sonata (Beethoven) | Mvt1 Piano Solo Performance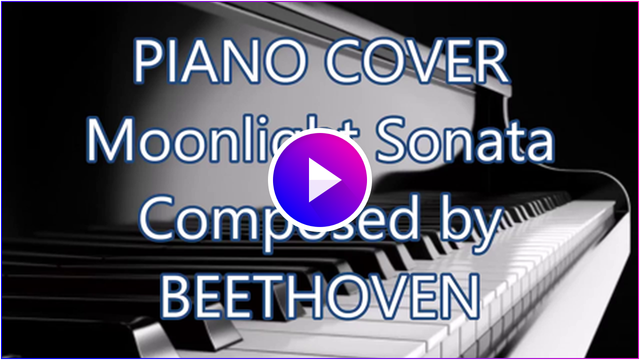 Watch it on Viewly

end-preview
---
Moonlight Sonata - Beethoven - A live solo performance of the First Movement by
@brogue
/ PlayPianoPro
From Wikipedia: The Piano Sonata No. 14 in C♯ minor "Quasi una fantasia", Op. 27, No. 2, popularly known as the Moonlight Sonata, is a piano sonata by Ludwig van Beethoven. It was completed in 1801 and dedicated in 1802 to his pupil, Countess Giulietta Guicciardi
Feeling reflective this evening. This piece always reinforces / heightens that feeling for me. Still one of my favorites, even after all these years of playing it. A true "Classic".
Please check out my other piano performance and tutorial video posts and be sure to bookmark @brogue so you won't miss any future free lessons.
Comments, suggestions, and feedback always welcomed.
Enjoy!
Link to live performance of "A River Flows In You" by Yiruma : https://steemit.com/steemiteducation/@brogue/e8f0--2017-08-13--river-flows-in-you-yiruma-piano-live-solo-performance