Steemit Fitness Resolutions #5: Diet, Workout & Cardio Tips (Mess Ups Are OKAY!)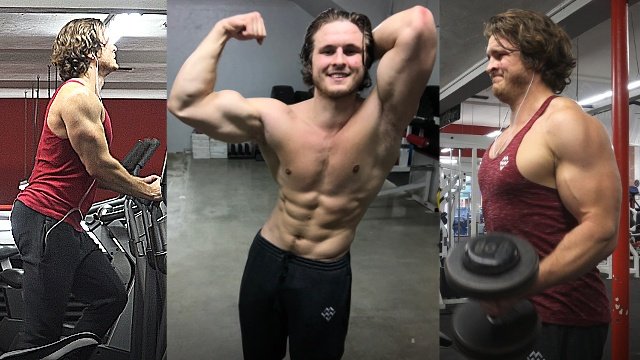 ---
I'm really enjoying making this little series of posts and videos that can help my fellow steemians in your fitness/health journey as New Year's comes up. I've spent about 10 years lifting and learning about the details of exercise science and nutritionally both formally (College Degree & ACE training cert) and informally (internet, books, videos, interviews, etc.) and I think the Steemit is a place where we can all add so much value by speaking about things that we've spent lots of our time understanding! I hope I can help get you guys fit, it's a great feeling and it's a personal passion of mine :)
FIRST FOUR EPISODES OF THE NEW YEARS FITNESS RESOLUTION SERIES:
I'm also dieting at the moment and my reasoning is that I can make videos and content that is a lot more relevant if I am actually dieting while giving the advice. This way, I can show the cardio, I can show the meals I am eating, I can show the difference in the body as I'm going through the changes. And I wanted to do it BEFORE New Years since that is when most people are starting their journey and I wanted to have this content already out there before that happens to help people get prepared mentally now!
Anyways, I really hope that this series is helping you make a plan and get ready for the New Year and the changes that it will bring! If you enjoyed this post make sure to remember to upvote, comment and follow for more high quality content!
---
▶️ DTube
▶️ IPFS