A video introduction to Steemit and utopian-io - What is @utopian-io, and how can I contribute?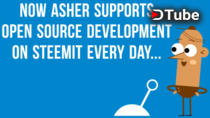 ---
Hi all
I have received multiple requests in the past month or so from users asking me what utopian-io is.
This blog and video are an attempt to do just that, as simply as I can.
---
What is utopian-io?
Website: https://utopian.io
Account: @utopian-io
utopian.io is an open source project that you can use to contribute to open source projects like utopian.io and Steemit.
The open-source model is a decentralized software development model that encourages and allows anyone with a Steem account to contribute.
You can logon to https://utopian.io with your Steem account, and start right away.
Be sure to check the rules for each category before you begin. This can be found by clicking 'Contribute', and then choosing a contribution category.
---
You do not need to be a programmer to contribute!
These are the current contribution categories within utopian.io: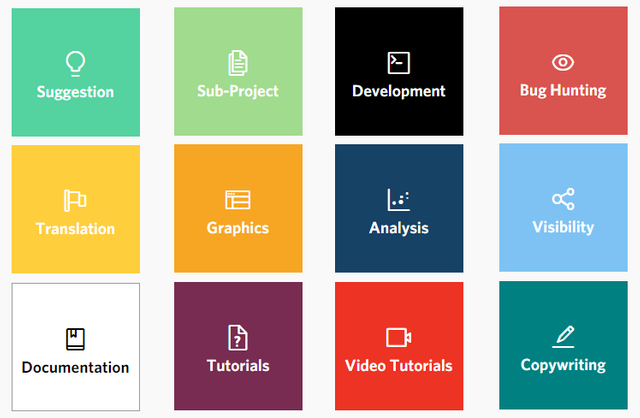 And I should mention the bonus category, 'Blog' - This is for content like you produce on Steemit, but specifically if you are talking about open source like I am here.
So..
Do you have ideas on how to make Steemit (or any Open Source program) look nicer or work better?
This would fall into the 'Suggestion' category.
---
Have you spotted something that isn't working properly on Steemit/Busy/eSteem (or any Open Source program)?
The category you need here is 'Bug-hunting'
---
Can you write fluently in 2/3/4 languages and have basic knowledge of Github?
If so, you can translate open source project documentation and use the 'Translation' category.
---
Can you make gifs or have a good eye for colors?
Use the 'Graphics' category for your contribution.
---
Do you like writing 'how to' guides? Use 'Tutorials', or 'Video-Tutorials' if you are presenting the screen.
If the answer to any of these questions is 'Yes', then you can totally contribute. If your contribution is approved, you will receive an up-vote from @utopian.io, which will make your time and effort worthwhile.
---
Common questions
Do @utopian-io take a percentage of the post payout?
Yes, 25%.
Do you have to be a developer to contribute?
No. Categories such as 'Blog', 'Translation', 'Ideas', 'Bug-hunting' require little to no development skills whatsoever.
No. You can login (via SteemConnect) using your existing passwords. Although, you may want to create an account just to contribute to utopian-io if you wish.
Can I delegate Steem Power to utopian-io?
Yes, you can delegate here: https://utopian.io/sponsors
How much Steem Power do @utopian-io have at present?
Oh, you know, just a cool 3.6 Million!
---
Summary
I hope this provides you with more information and encouragement to get started and please check out the video which may also give you further insight.
If you have any questions that you cannot find the answers to at @utopian-io or on the https://utopian-io website, drop them below and I will try to help.
Steem on @utopian.io and @dtube!
Asher @abh12345
---
Thanks to @rocking-dave for the production of this video. Any SBD earnings will be split 50/50 with him following payout.
---
▶️ DTube
▶️ IPFS