It is time for us to take steem and sbd beyond steemit.com
#dStors will leverage the DPOS power of steem to distribute the reward pool in the most meaningful way possible - aiming to impact how individuals and families conduct their business online and in-person in the blockchain era of e-commerce.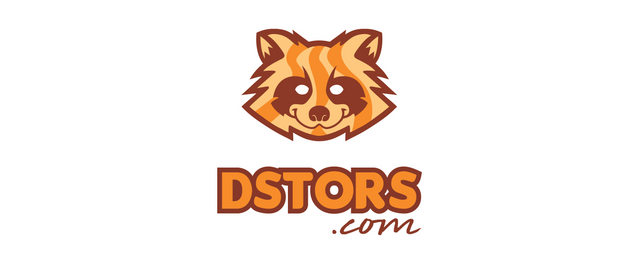 ELI5:
A dStor is your very own, fully customizable Store on a blockchain, with stock management, charts etc.
Create your collections of products, pin them for greater visibility, make announcements and publish your products with concise details and specifics. You can choose what currencies to accept. Set the product's price for your merchandise in fiat and display the crypto price at the moment. Be rewarded for participating in economic activities, find deals and offers that are otherwise not possible on competing platforms. Eliminate or minimize shipping fees by applying your rewards to your operational costs. No software to download.
In a nutshell:
dStors.com is the leading blockchain-based, circular-flow model marketplace that is being built on the world's fastest, community-backed, most efficient, and secure blockchain: STEEM - and is further enhanced by its own asset: DSC Utility Token.
Merchants and vendors are offered instant, almost-zero-confirmation cryptocurrency transactions layered with double-spend protection and other eCommerce-friendly functions with the added benefits of crypto-rewards distribution per any economic activity on the platform. You can set up your own decentralized store and thanks to the STEEM blockchain's revolutionary DPOS (delegated proof of stake) consensus - and start earning even before you start selling. But there's more...

List, Buy and Sell securely and transparently - the blockchain way. Get rewarded for your economic activities, accept and pay with crypto-currency of your choice with STEEM/SBD leading the way. Accept fiat - get rewarded with crypto > apply the rewards to minimize or completely eradicate shipping costs or offer lower prices to your customers.
Auction off your goods and monitor bids in real time. Barter and compete for deals.
Offer any kind of service and reach a broader audience for your brand - find your crypto-first crowd and offer them your services.
Customize your dStor. Take the step with the trend and be the first to prepare your existing brand for a blockchain-ready future and open your own decentralized store.
Lease out your dStor advertising space and get marketers paying you for promoting their products. Opt-in to our advertiser-friendly program, set it and forget it. Enjoy residual income.
Got something you no longer need? Give it away to someone that does! Get rewarded for your kind deeds by using our giveaway-style listing option. Go beyond charity.
Barter directly with any vendor through our built-in encrypted chat. You'll never have this human experience dealing on Amazon, eBay or the like , guaranteed!
Use the native currency DSC* to set up multiple revenue streams.
Help out your fellow travelers. List accommodations using Bed & Breakfast listing style. Yes, AirBnB-like experience on steemit. Earn through your blog and the many dApps on steem and spend your rewards on traveling the world – connecting with and meeting like-minded people passionate about crypto and more.


dStors is taking the right steps into encouraging real adoption for crypto currencies and aims to establish steem dollars as the main choice of tokens(currency?) for instant, hassle-free transactions between buyers and sellers.
STEEM as a currency: a way to feed our families.

Here are some features you can look forward to through the eventual roll out of the full dApp to make the dream come true:

Peer-to-peer, encrypted, secure messaging with anyone on the network.


Notifications. stay on top of all your activities on dStors.

Multiple crypto-currency/fiat payment. Pay with STEEM, DSC (native), BTC, BCH, ETH, or any other popular cryptocurrency.
No censorship. No terms and conditions. No one can prevent you from selling or buying. No need to share your personal data (coughamazoncough). Set up and be ready to sell in less than a minute.

Your grandma can list. It's really easy.

Your own customizable, free dStor. You will feel the power of true ownership.

dStors has its own SMT-based, multi-purpose cryptocurrency that will be used for specific actions within our dApp.
Inventory management. Track your customer flow, pie charts, export your sales data to xlm etc.
Comprehensive built-in search engine. Type dStors dot com and jump straight to our search box to quickly find relevant products.
No transaction fees.
No, we didn't forget about our minimalist, dark-theme lovers :D


Let's mention a few curious things:
Escrow
dStors has a community-curated market of escrows available at any time, powered by @reviewme (being worked on) organic, non-algorithmic p2p review idea.
At this point I'm thinking of @reviewme as a different app that showcases some kind of reputation score calculation for a user at a given community for example @dStors, @dtube, @fundition, etc.
@julianmnst, dStors lead programmer.


We welcome those who are interested to contribute to research and find solutions to some universal blockchain problems like reputation and verification, to visit us on dStors discord server: https://discord.gg/FtdA9fZ
DSC - Decentralized Shopping Coin, the merchant's currency.
DSC is dStors' native Steem-based cryptocurrency issued through the SMT protocol.
You could use DSC to:
Buy products
Advertising*
Invest in a dStor and make passive income*
Get discounts on some dStors
Access premium features that offer more merchant tools
more use cases in production stages
*Lease your dStor space to Advertisements
Advertisers are accounts that have influence on the network and will provide promotion in exchange for DSC.
Investment
Invest in advertisers/stores and make a passive income out of it.
For example, you can invest power into an Advertiser account and get a percentage of their income -- or invest in a dStor and get paid back with interest after a certain period of time.
Roadmap
dStors launch || 2018 Q4
Launch the first basic alpha MVP on the Steem Blockchain - We want you guys to be a part of every step of the development process and community testing feedback is important.
Bare-bones alpha MVP has the following features:
Auctions
Giveaways
Direct Sells
BNB listing option
'Basic' dStor (limited or no personalization/custom branding options)
P2P Messaging
Escrow Market
Reputation/Review/Feedback System (?)
dStors Desktop App || 2019 Q1
This milestone enables the following features:
Full dStors customization
Multi-crypto wallet for enabling payments and escrow with different currencies
Stock management
Basic charts and information display (premium)
Significant improvements on product publishing/search
+more
dStors for Android and IOS || 2019 Q2
The Mobile App will include basic features such as buying/selling, escrow actions and wallet management (for multiple crypto-currencies).
At this stage, dStors and Mobile will support not only STEEM and SBD management but also will have BTS, BTC, BCH and ETH wallet support (and why not ERC20 tokens as well).
DSC Launch + ICO || Before or as soon as SMTs are released
dStors will have an Initial Coin Offering for gathering funds that will be used as following:
N% for development
N% for bounties
N% for power to promote first N dStors to join dStors.com
N% for campaigns for real adoption in countries that participate in our dStors ambassadors program
dStors ambassador program & last features || Right after the end of the ICO
In order to achieve our goal for real adoption of steem and other cryptocurrencies use, we will provide financial support to ambassadors of dStors.
A dStors ambassador promotes adoption by encouraging already-established stores to join the network and accept steem and other forms of crypto-currencies as payment.
A dStors ambassador can also organize events such as meetings, talks and even parties/musical events/festivals in order to promote the use of the dStors platform for both buyers and sellers.
Advertisement and Investment features should closely follow after the launch of DSC.
DAStors - Decentralized Autonomous Stores
DAStors is the ability to have multiple accounts participating in one dStor. People could be organized by regions / countries / states, but they all sell for the same DAStor.

ELI5 example:
Alice and Bob both belong to the same DAStor: DBestMugs.
DBestMugs sells mugs all over the US. Alice lives near the West Coast and Bob near the East Coast.
If a buyer from the West Coast buys a mug, Alice should send a mug and get paid. Since they both agreed to this, a small percentage of the sale stays at the DStore (or goes directly to Bob) and the rest goes to Alice, since she was the one who actually sold the mug.
DAStors will leverage decentralization and enable sellers to join hands around the globe.
Payment distribution is up to the participants of the DAStor. Also, DAStors have a multi-signature system for enabling payments for services such as advertisement or for vesting income into power for self-promoting.
In closing...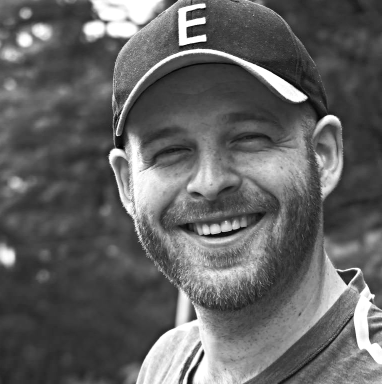 I hope I was able to give you guys just enough to allow for your imagination to run wild and understand what it is that we are going to do here with
@dStors
for steemit and the world, together as a collective community of passionate cryptoproneurs.
Our vision is simple - it's to create a borderless world. Using our collective power - we can achieve this. We want to utilize the Steem blockchain and its dpos mechanism to allow people to minimize, or completely eradicate, fees associated with international trade, where shipping costs are often the limiting factor. We believe that we are in a unique position with our product where we can leverage the power of the steem blockchain to distribute the reward pool in a meaningful way - surpassing established platforms that are designed to benefit the shareholder only.
We are here to empower sellers and shoppers worldwide by rewarding them for their participation in P2P trade of goods and services. We want dStors to become the world's first software-less steem blockchain e-commerce space where trade can happen freely with minimal intervention from third parties: A place where users are monetarily rewarded to participate in various types of economic activities and have full control over their actions. I'm confident that dStors will lead the way to attract more people to discover steem and ultimately become one of the pioneering forces to crypto mass adoption.
Together, we can open doors to possibilities and innovations unlike anything that has ever been seen before.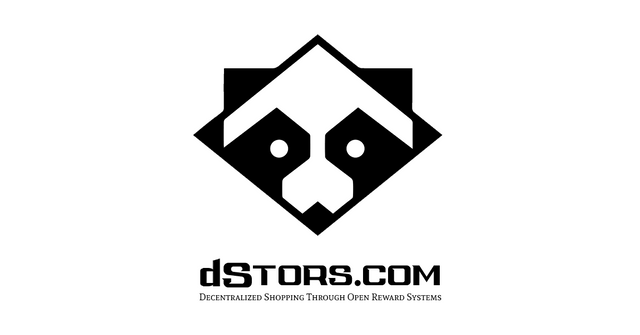 If you would like to show your support and help us kick-off a global blockchain ecommerce revolution to really put steem on the map and attract a completely new type of crowd to our blockchain, then consider becoming an early investor to fund this project with delegations to @dStors via SteemConnect:
100 SP | 200 SP | 500 SP | 1,000 SP | 5,000 SP | 50,000 SP | 1,000,000 SP
Please visit dStors discord server: https://discord.gg/FtdA9fZ and tag me at kaliju#9824 (or steemchat) if you'd like to talk to me about investing, collaborations and partnerships.
For those attending #SteemFest - @derangedvisions will be there talking about the project and he's got some limited edition goodies to give away featuring our handsome dStors Raccoon (designed by our talented @themonkeyzuelans), so make sure you talk to him about @dStors!


I'd like to thank @julianmnst, Anutu, Wesley, Ravijojla, thedarkhorse, crazybgadventure and countless others both on and off-chain who have come together to offer themselves up to build dStors. None of it is possible without bright individuals like them and many like-minded people who join us daily looking to support and share our vision for a better world.
We're always looking to collaborate and discover talent to join the team - if you've got an idea or two, then come say hi in our discord. Thank you for reading and I will...
¡ꓘϽO⅂ꓭ ꓕXƎN ƎHꓕ NI ՈO⅄ ƎƎS
▒▒▓█▇▅▂ (>‿◠)✌▂▅▇█▓▒▒

Create your own @REVIEWME user profile today - there are perks that come with it ;)
You can trade your earned CredStars form your @reviewme user profile for SBD! 100 CredStars = 1SBD


ᗢᖇᓮᘐᓰﬡᗩᒪ ₩☮ℜḲ by @kaliju
TL;DR
A blockchain-based, censorship-resistant, decentralized marketplace built on the steem blockchain which rewards vendors and buyers for participating in a set of unique economic activities. We took the idea of a traditional flea market - a type of bazaar, or a marketplace, that rents or provides space to people who want to sell or barter merchandise and put it on the blockchain back in December 2017 and called @steemfleamarket. dStors is the evolution of that idea and we're creating a truly revolutionary goods-and-services trading platform that allows the end user, whether it's a seller or buyer, to be paid in crypto-currency. dStors's technology allows the creation of the so-called Decentralized Stores - a blockchain-powered decentralized, customizable, visual store for vendors to sell anything they like.
World's first trustless DAS (Decentralized Autonomous Stores) implementation is in place to allow multiple parties to operate under the same brand. With the power of DPOS (Delegated Proof of Stake) we are be able to reward our users for their participation. Logistics/shipping costs can now be brought to a minimum or be eliminated completely due to the design of our rewards system, so that the sellers can focus on their sales and not worry about local or international shipping fees. Users can sell, collect rewards, shop and more even if they don't have a steem account, but with certain limitations. To get the most out of your dStor experience, a steem wallet account is needed.