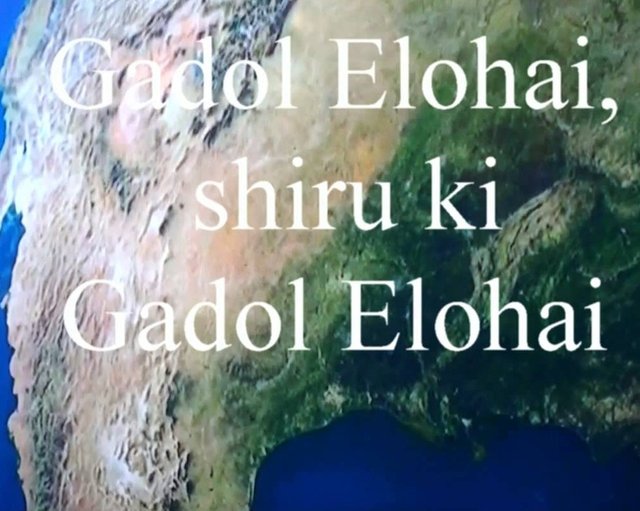 ---
Hello my friends on Steemit. I have been singing this song for many years in Hebrew. I recorded it as lead by the Spirit (ha Ruach) well over a week ago. It usually goes longer but there are only a verse and chorus. You will hear my accent as I am not a native speaker of Hebrew, but our Father (Aveinu) hears our hearts. You may know the English equivalent, which will allow you to make a translation of the Hebrew words.
The technical difficulties described:
I had recorded this on my phone in ma4 format and was unable to change the format. After many tries with no definitive errors from DSound, I asked a friend to upload the song from his Windows computer and it asked for a wav or mp3 file. I converted the format and it appears to have worked.
I love new decentralized technologies, but they are not as polished as the server based ones available. But still, I am a patient man, willing to wait for the better product, ie; DSound.audio. I am much happier using this non-corporate audio service!
---
► Listen on DSound
► Listen from source (IPFS)
Here are snapshots from my song book
I don't know what year it was when I wrote this down. I wanted to read Hebrew and play this song. I had heard it somewhere and copied the Hebrew in a mix of block and cursive style. I hope your letters look similar or even better.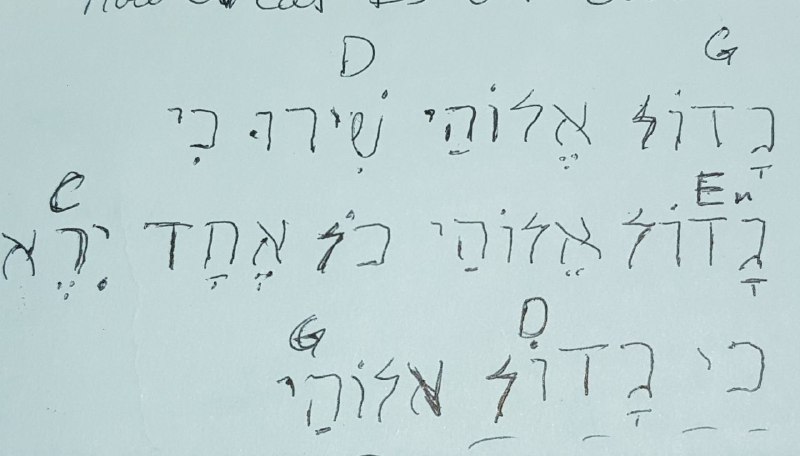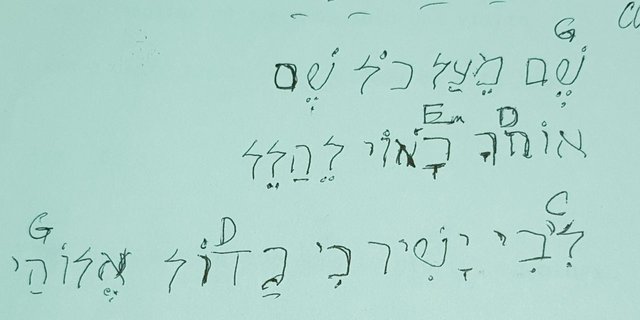 In English we call this "Chicken Scratch"
I was learning, give me a break.