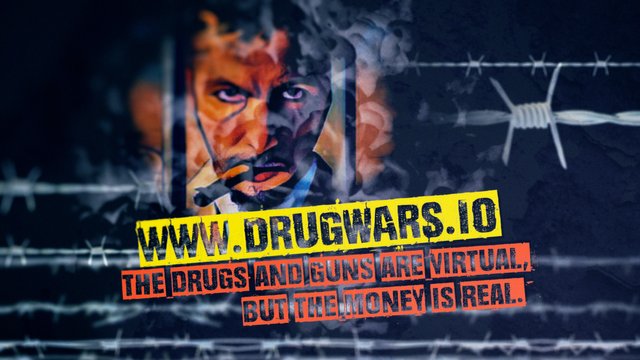 마약상에게 안녕하세요! Hello to all the Drug Lords!
Your awaiting announcement.
You could have noticed a change in the reward adjustment and it goes like this 3% for the daily prize and 3% for the Heist (except for the sunday event).
It wasn't an easy choice on our side, but it is the option that is leading the game for a better development. With an equal distribution percentage it will result in a better inflation control.
We are aware that with this change players will probably see the game in a different way, and maybe it's for the best. We hope that with this revision, the players will think again about their gaming tactics and mature it as the game matures as well. We've seen this word "Ponzi" related to Drugwars but with this adjustment in the reward mechanism, we are changing the deal and we won't let players giving a false impression to newcomers as how it used to be this past 2 weeks.
We don't see Drugwars as a game you play one or two weeks, but we want it to be something you would spend lots of time on (for free or not), and be part of the community of Drug Lords.
Back to the root.
We started Drugwars with "Get paid to rule your world" as we wanted something strong, something powerful, something impactful, but it was too directed towards money while Drugwars is a game. Few days ago we decided to switch for "The drugs and the guns are virtual but the money is real". Agree, it is still a strong one with a slight reference to money. Obviously you are still going to say that the slogan is still about money and investment, but hey, have you noticed that everyday you are waiting for the midnight event aka the daily prize and heist? It's a special feature on Drugwars and it has the right to be mentioned in the slogan. But we reduced its impact so that new players won't be confused about the fact that it's a game.
What's next?
As we said, Drugwars is in it early access stage which is why modifications can be made any time. Still no modifications are made to hurt the players, it's all about improving the game day by day and preparing its future.
Soon, Battles will be available and it will be the time to steal, rob, raid, betray for ressources.
Gangs will be introduced in a cool way.
Then Missions will be available which will provide rewards for the accomplishment.
Gang Missions and Gangs Leaderboard will be opened as well as the introduction of Gang Rewards.
The apparition of unique and legendary units/items (with a system like in Diablo) to make your empire incomparable to any others.
Search Warrant as a way to reward the most courageous one and a way to control the feared ones. A bounty system to put a contract on your enemy; and many other cool features which will add a lot of fun to the game.
Out of sight development.
We said earlier that behind-the-scene it's hectic, like mega hectic. We are not only developing the game everyday that you can see on the platform but we are also working on the background, marketing and financial side of the game. We are looking for different revenue stream and fortunately for us, we have different choices coming to us.
On top of that, we are working on a new fictional "cryptocurrency" that will be implemented in the game as THE Drugwars currency. We are still brainstorming, debating, and adjusting it. This new chapter will come but not anytime soon.
But who knows...one morning you wake up and the daily prize changes and one morning you wake up to see some cryptocurrency at your empire door if you keep on playing…
Hate, Love us, Play with us.
We have said it many times before, but as Futureshock, our aim is to build the best Apps on Blockchains so that this technology could be adopted far & wide to the point of reaching THE mass adoption.
Not only we want to redeem the Steem Blockchain image for its users but also want to expand its user-base. Furthermore we also want the best for this blockchain and we are working day by day with this vision.
See you on Drugwars as a friend or an enemy…
By the way, as the Drug King, all of the payout from this post will be put in the daily prize.