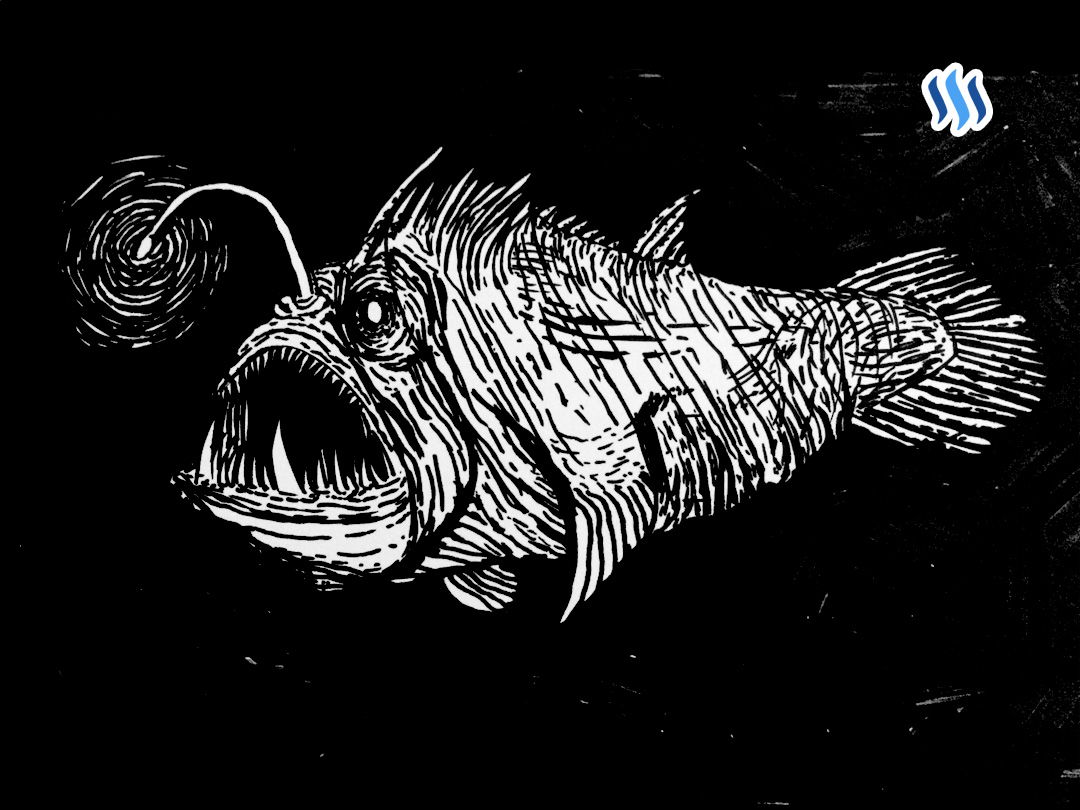 Deep
---
Drawing from my imagination. Directly from the abyss, in honor of all those unknown creatures of the depths of the ocean.
The true masters of this world. They were before there was everything we know, and will surely be here after us.
It is said that down there is where the greatest amount of life exits, the largest number of species, the greatest variety and the most unknown to our eyes.
Thousands of beings who have never known the light of the sun, but who have their own light.
Super organisms that act as a single being but that are a community of individuals of the same species but each playing its specific function in the chain.
The Future.
The Past.
So much to learn.
Greetings to all
Mr-Monk