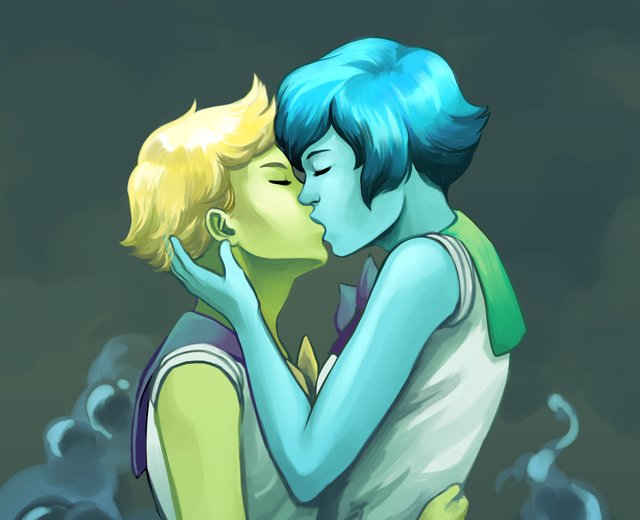 I was at Dakucon (an 18+ anime convention in Colorado) this last weekend and got this commission. The characters are Peridot and Lapis from the cartoon Steven Universe. The cartoon is a coming-of-age adventure story that follows the protagonist and a team of magical guardians that are based off of crystals.
I drew them wearing the same costumes as Haruka and Michiru from Sailor Moon. Sailor Moon. For those of you who don't know, Sailor Moon was a popular show that first aired back in the 90's. It features magical girls who represent the planets in the solar system. It was a show ahead of its time as it openly depicted a lesbian relationship between Sailor Neptune (Michiru) and Sailor Uranus (Haruka). However, in the english dub, this was unfortunately censored and the characters were presented as "cousins."
Process
Sketch
I started this image off with a rough sketch of the characters.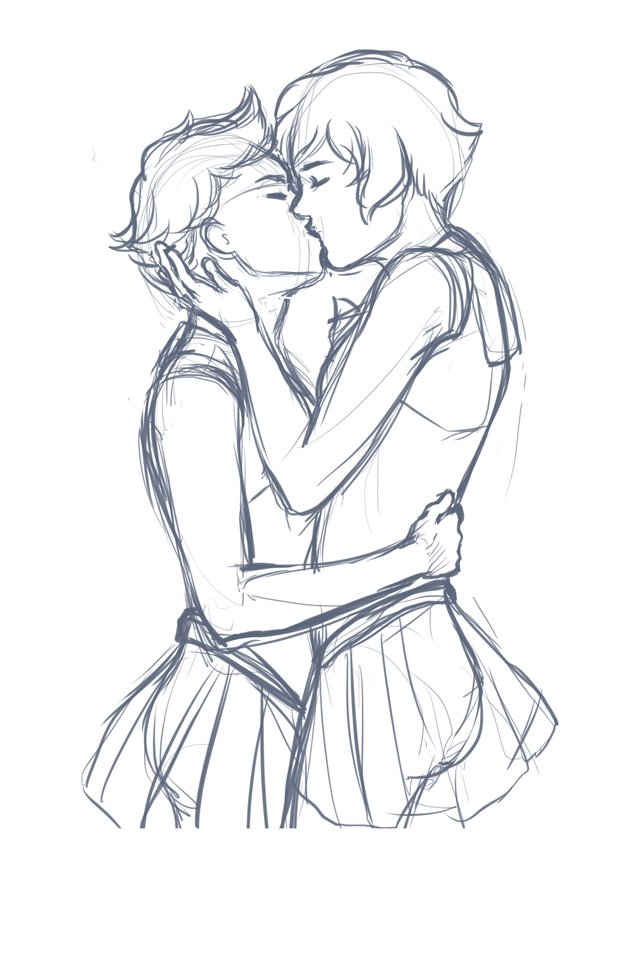 Lines
I normally don't ink images that I intend on turning into fully rendered illustrations. I initially intended on just doing this drawing as a simple lined/flat colored piece. But I really ended up liking it down the road, so I later finished it off into a painted piece. I did this one with thin, crisp lines.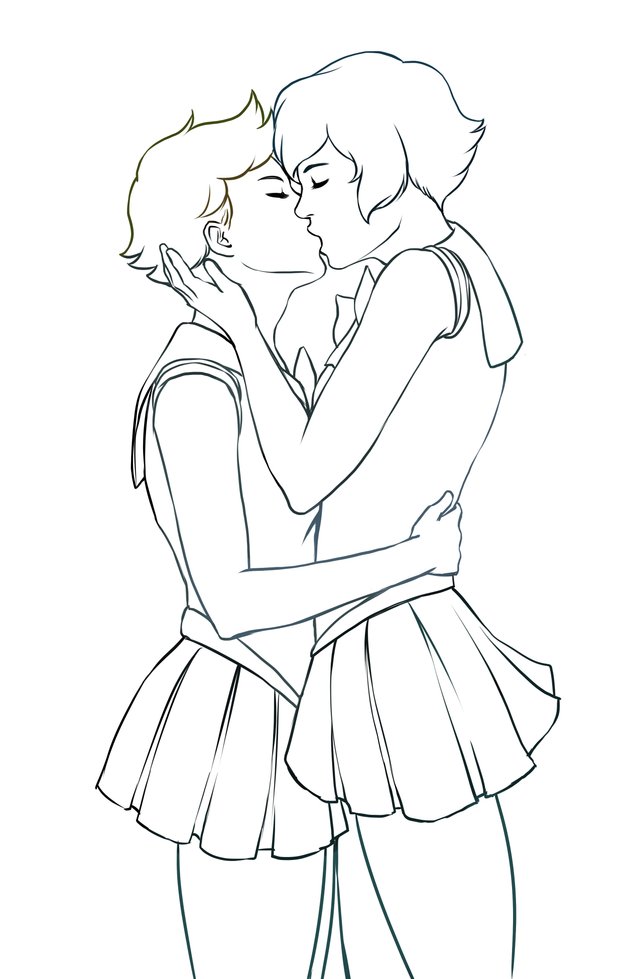 Base Colors + Shading
I flatted underneath the lines and did some basic shading. I also dropped in a background. This step is where I define light sources and start to figure out what color pallet I want.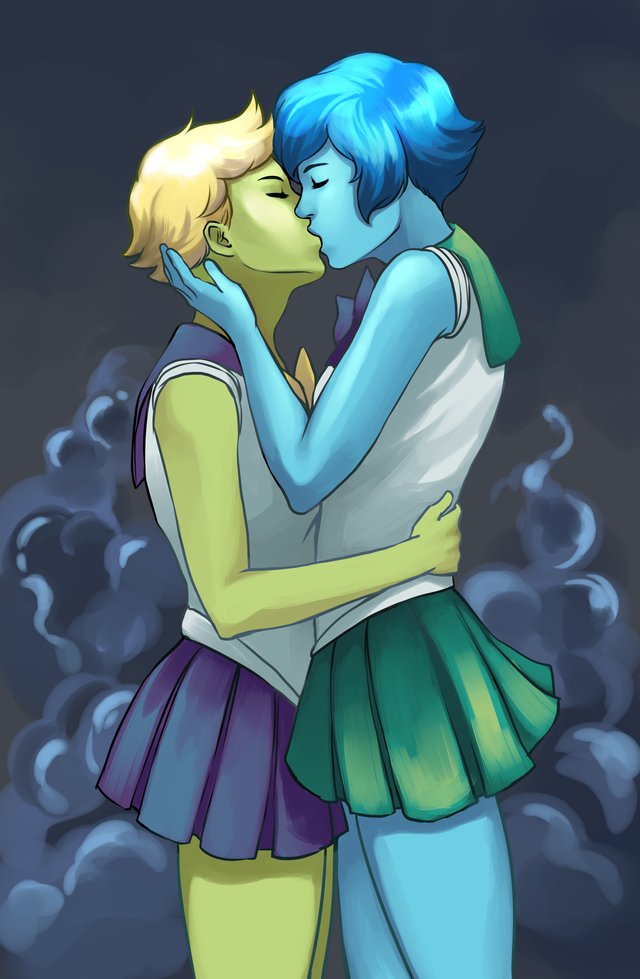 Rendering
After laying down base colors, I merged the layers, did some layer effects and proceeded to the final rendering stage of the drawing. I deepened shadows and started to really polish off the image.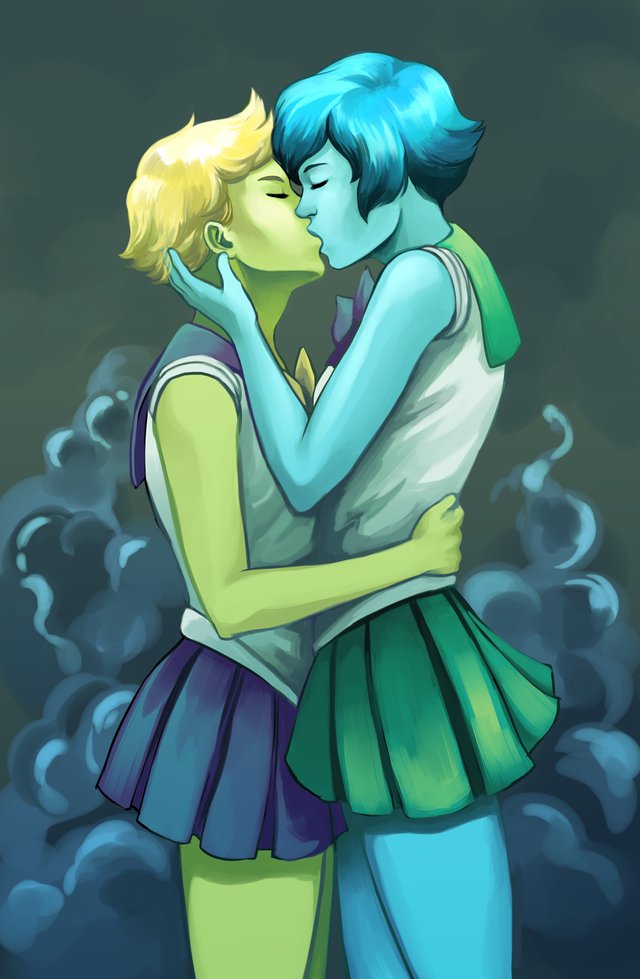 Final Image
I adjusted contrast and made a few minor edits to get the final version of this drawing.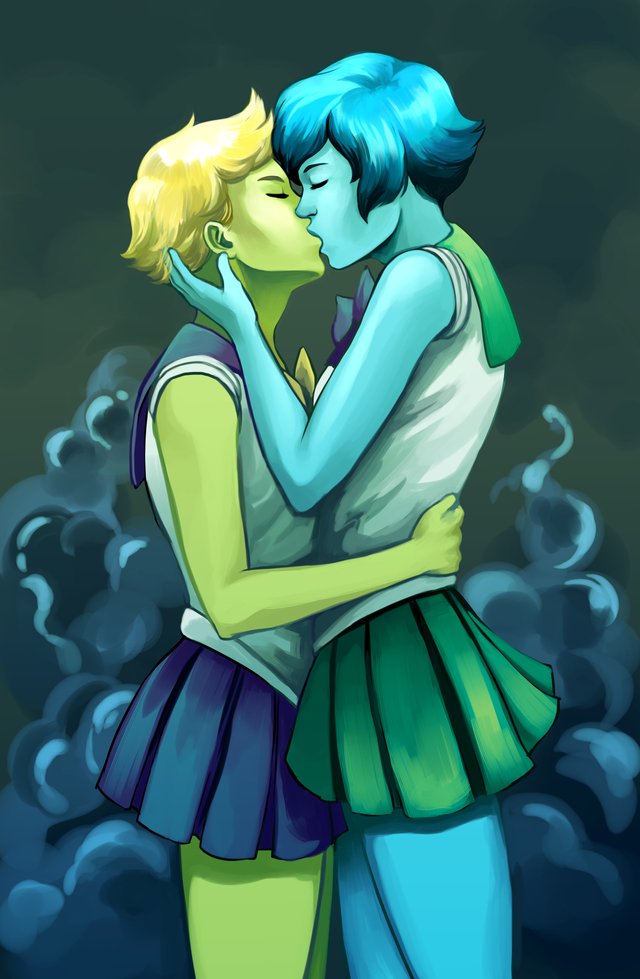 That's all for now. Hope you enjoyed the process explanation!
Follow Me