THANK YOU! ☺️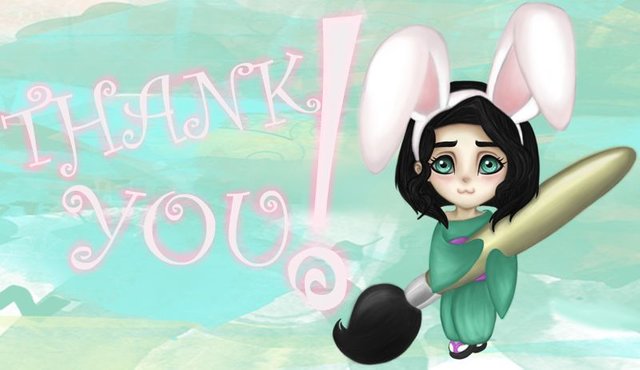 Hi everyone! 😊
As you may have already seen - I participated in the drawing challenge hosted by @helene. The theme for her 9th drawing challenge or contest was "light".
Here is the link to my entry:
https://steemit.com/drawingchallenge/@artbunny/drawing-challenge-9-lighted-girl
I actually intended to give you a more detailed description of how I created the painting "Lighted Girl", as I usually post on Sundays.
But then ...
... you surprised me - BIG TIME!
After posting my entry on Friday night - I pretty much went to bed immediatly. I really had to catch up some sleep, as I decided - on very short notice - to participate in @helene 's drawing contest.🙈
The next day started with my usual morning routine, which is me - having my morning black tea (Yes, it is my substitute for coffee.😅) by my side and my MacAir on my lap.
I almost spilled my tea, ... after logging in to Steemit. And sat there - FROZEN - for 15 minutes - literally.
As "Lighted Girl" got so much appreciation of you, I decided to draw a little something - in order to say "THANK YOU".
I want to thank every single one of you - who followed, commented and upvoted for my entry "Lighted Girl".
I am so grateful ... as it - honestly - means so much to me.🙇🏻‍♀️
It took me - years - to finally pull myself together and find the courage to start this art journey. It may seem weird to you, but I was truly scared - how my art would be received by you.
To read your comments, seeing you joining me in my journey and your support by your upvotes ... makes me very happy and encourages me to continue, what I began just a few weeks ago - with my head held up high. You may not believe it, but there was a time, when I felt so ashamed and small that I never told anyone, what my true interests were.
So - thank you so kindly!☺️
---
Although I won't give you a more detailed walk-through to "Lighted Girl", I at least wanted to share with you the GIF.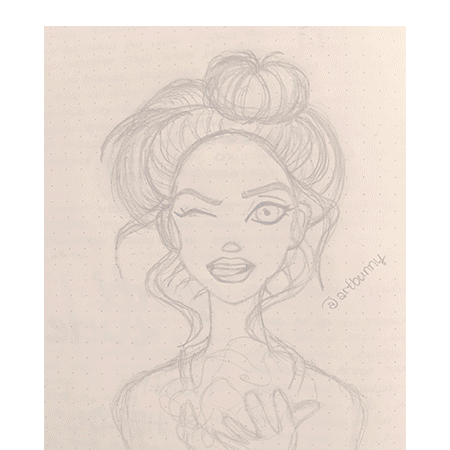 ---
If you enjoy my art journey, please share and upvote. I would also love to connect with you, so don't forget to leave a comment.☺️
Thank you so much for reading - and I wish you a great start into next week!
@artbunny 🎨🐰