Drawing Challenge#9 - Lighted Girl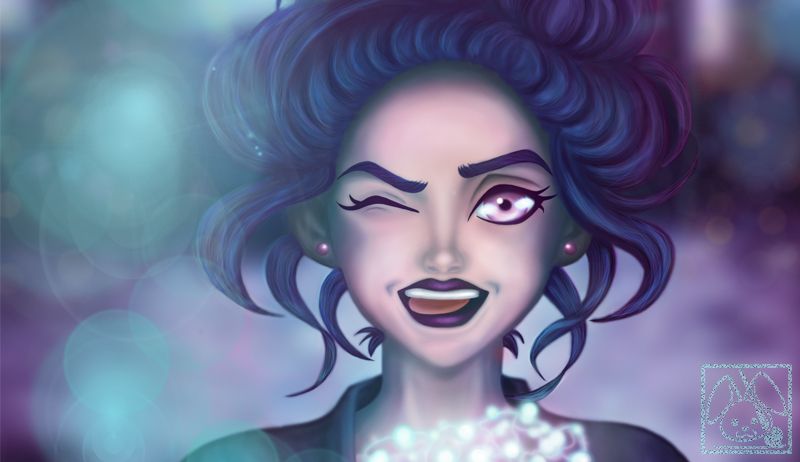 Hi everyone! 😊
This is my entry for the drawing challenge hosted by @helene. The theme for her 9th drawing challenge or contest is "light".
The Painting - Lighted Girl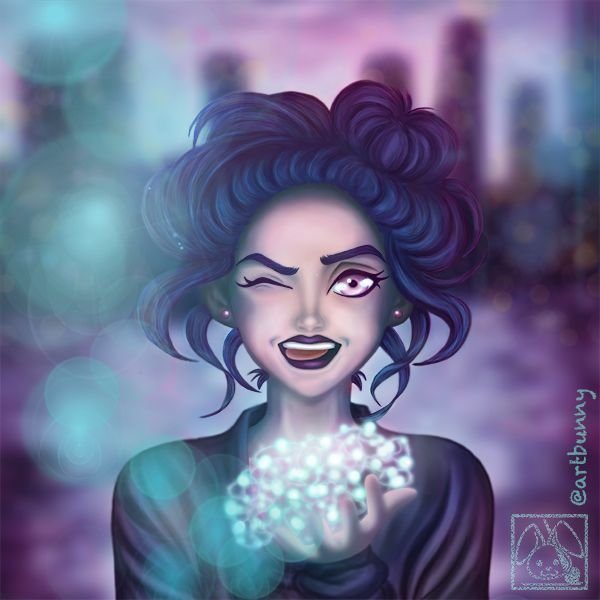 Do you know the photographer Brendon Woelfel? If not, you should definetly check him out on Instagram under @brandonwoelfel.
Either way - it was his photography, which popped into my mind, when I read the theme "light". I really like, how he plays with the light in his photographs and make "his" girls look so beautiful.☺️
Thus, it inspired me for this painting. I used several photographs by him - for reference purposes.
---
But now - let me show you my drawing process:
Step 1: Sketch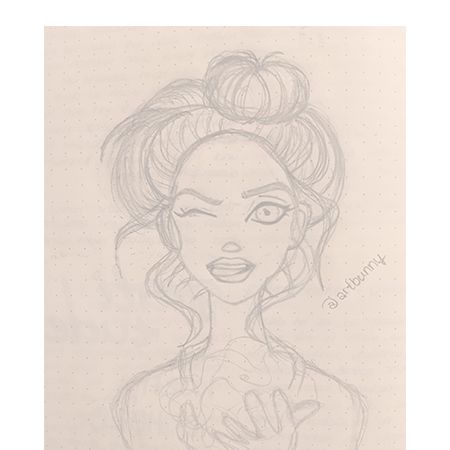 I started with a - very rough sketch - on paper.
Please excuse the poor proportions... I had to fixed many of them during the linework.😣
---
Step 2: Linework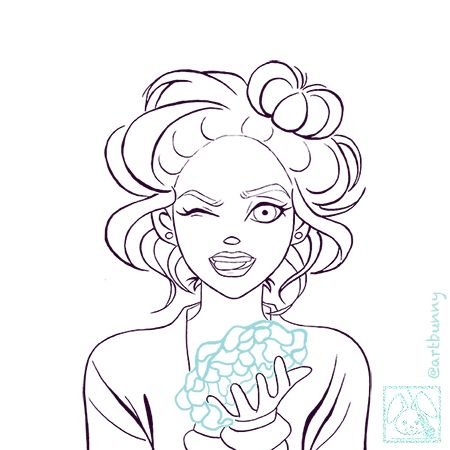 I made - a LOT of - changes to the initial rough sketch in this phase.
I wasn't quite happy with the proportions and also the hair bothered me.😥
Therefore I pretty much fixed everything - I didn't like - during this phase.
---
Step 3: Base Colours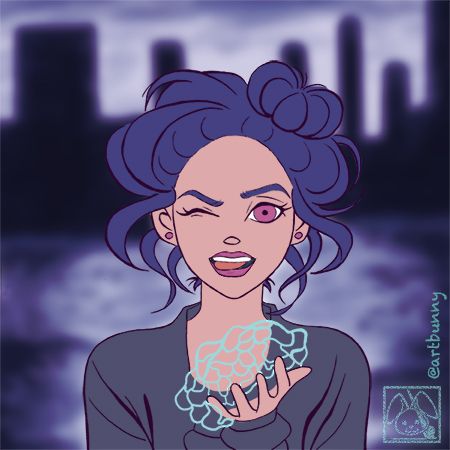 Here I blocked in the base colours.
I chose to seperate the girl and the background into two different layers, as the light effects would be the main focus of the painting.
Little did I know - at this point, as I had to add many more … later on.😅
---
Step 4: Face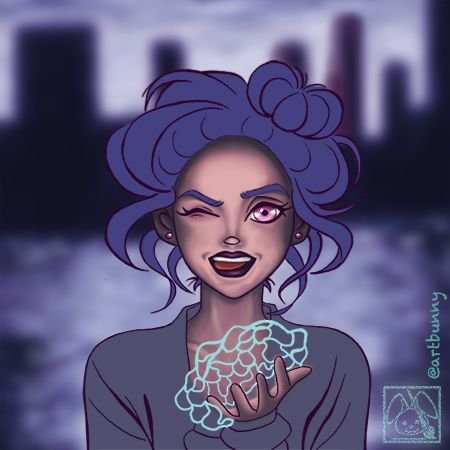 Over to the face…
I used a very soft brush for painting the skin in coop with the "airbrush" feature, in order to create a smooth surface. For the finishing touches - I also applied the filter "gaussian blur".
For the eyes I chose a pink colour, as I wanted them to be piercing bright.😉
---
Step 5: Hair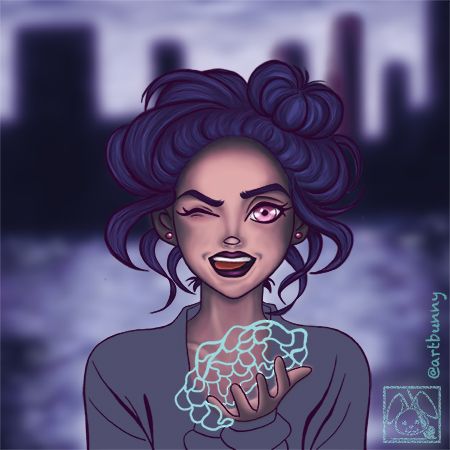 So - now to the hair.
First I started with a large soft brush by shading in different sections of hair.
Then I continued with a smaller soft brush and added more defined shadows with a darker colour.
After that I added some highlights with a textured-painting-brush.
---
Step 6: Outfit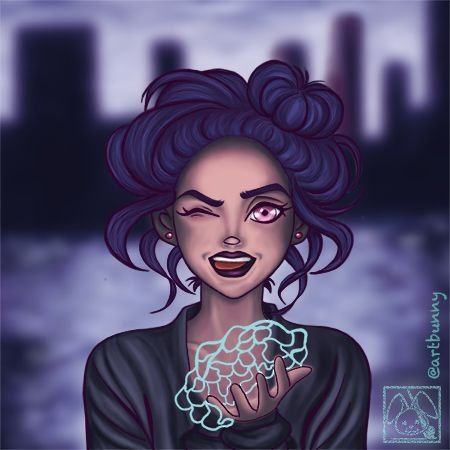 I wanted to keep her sweater very simple.
Therefore I just shaded with darker colours, in order to give it a 3-dimensional feeling.
---
Step 7: Background
And now - to the LIGHT.
It was quite a challenge to imitate the light effects, which are quite unique in Brandon Woelfel's photography.
In this phase - I experimented a lot and ended up with way too many layers.😅
I also turned off the linework layer at this stage, as it looked more natural this way.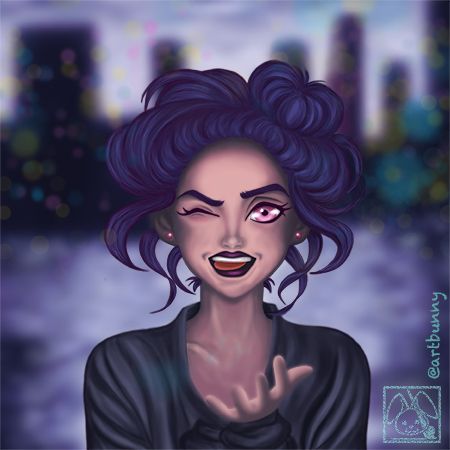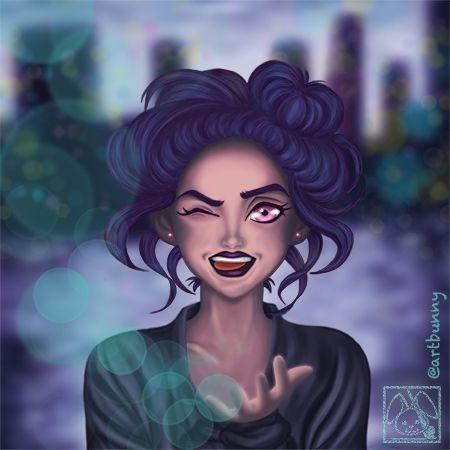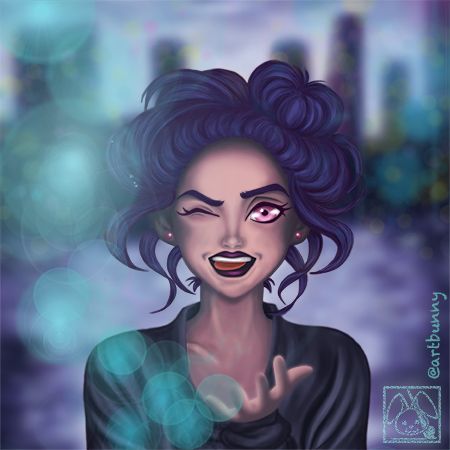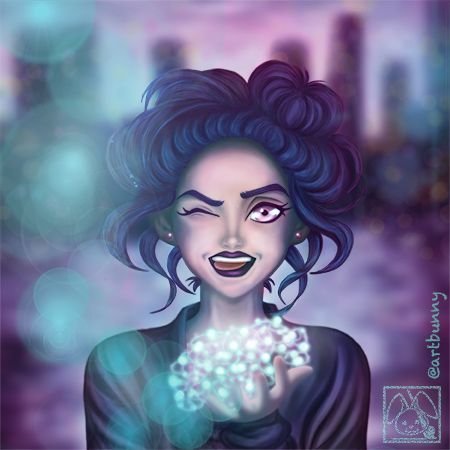 And that's it.😉
---
I had a lot of fun creating this one - thanks to @helene for hosting this contest!☺️
If you enjoyed my painting, please follow and upvote.
Thank you so much for reading,
@artbunny 🎨🐰