Apex Legend Situational Game #1 - What would you do?
---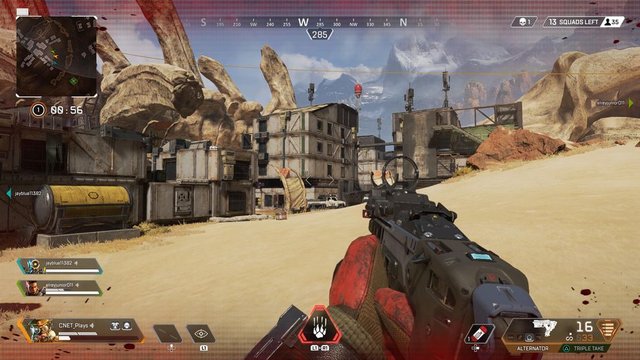 Hey fellow Steemians!
I thought of a fun game where I give you an Apex Legends situation and you can choose what you think the right thing would be to do.
Here is the first one:
You are having a fight in a relatively open space and your body armor + your half health gets bursted down almost immediately. You jump quickly behind a big rock and have cover for now. Meanwhile, your and the enemy squad are still fighting, there is a 2v2 - you have no idea where 3rd enemy is. He can show up any time.
What do you do?
I would like to appreciate engagement and for this reason I decided to upvote the last post of everyone who submits a vote here :)
Thanks for passing by!
Follow Upvote Resteem @goodguymate
---
If you like Apex Legends you might want to check out these articles as well:
[We might already now the next 9 Apex Legends characters name] | 6th of April
[Apex Legends - Players lose progression after 1.1. update launch] | 3rd of April
[Shroud has to take a break from streaming because of his injury] | 2nd of April
[Who is your favorite Apex Legend?] | 1st of April
---

Steem Gaming Community


OP Gaming
<I suggest Partiko if you are browsing from Android/iOS and would like to earn extra $>
<In case you like resource-managing games try Drugwars and earn STEEM while playing it>
---
I pop a phoenix kit to be able to rejoin the fight with my full power
---
I use some shield cells - just so I won't get 1-shot'd - and rush back to fight
---
I immediately rejoin the fight, the best chance to win is 3v2
---
Other - I will write down my own version in the comments
---
Answer the question at dpoll.xyz.