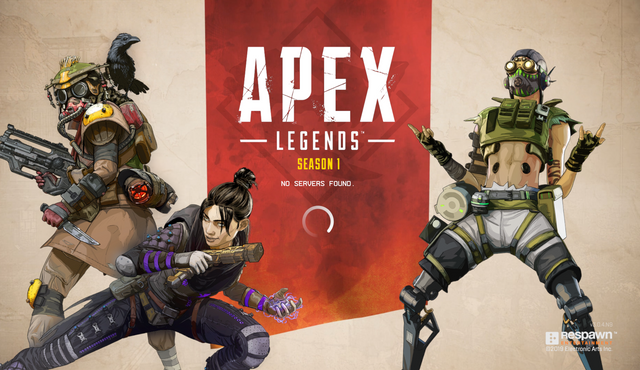 Patch 1.1 was published not even an hour ago and people are already experiencing major errors
And I am not talking about in-game bugs ladies and gentleman.
As stated on reddit - and by my friends' experiences - lots of accounts got reset!
Level 1, no skins, no stats - nothing. Luckily the devs at Respawn were watching how the patch goes live and immediately responded to feedbacks. It seems to me that they shut the servers down so no more accounts can be hurt. Well... I mean. I don't think there is big harm caused and I am quite positive the accounts will be brought back to their original state.

We will see what happens, as of now I am unable to log in - however, lots of streamers are playing.
This is the newest update:
10:40am PST update: Until we have the issue resolved we recommend you do not buy or craft anything. We're working to give you folks an ETA.
The two posts you should follow:
Let me know if you have experienced some of these issues.
Let's hope for the best and that we get a fast repair.
Update 1: No more streamers online. Servers should be down globally
Update 2 : --> 2:00pm PST update: Fix is now live on all platforms. Everything is back on track!
Thank you for reading my article!
Follow Upvote Resteem @goodguymate
---
*If you like Apex Legends you might want to check out these articles as well:
[Shroud has to take a break from streaming because of his injury] | 2nd of April
[Who is your favorite Apex Legend?] | 1st of April
---

Steem Gaming Community


OP Gaming
<I suggest Partiko if you are browsing from Android/iOS and would like to earn extra $>
<In case you like resource-managing games try Drugwars and earn STEEM while palying it>
{Time spent editing this article: 45 minutes| Word count: 299}
---