Does pineapple belong in burritos?
Does pineapple belong in burritos?
---
A "new" fad is apparently hitting some taco shops (and probably a lot more at non-Mexican eateries) of adding pineapple to a burrito?
[The new Mad Mex burrito has a contentious ingredient that's divided the internet
]https://www.news.com.au/lifestyle/food/eat/the-new-mad-mex-pineapple-burrito-has-divided-the-internet/news-story/8c6fc5aad465379e12e2ff6a12ea3b71)
Is this to your liking? Would you enjoy pineapple in your burrito?
It's not really new, but apparently it is for some people on the internet.
June 6th was World Pinapple Day.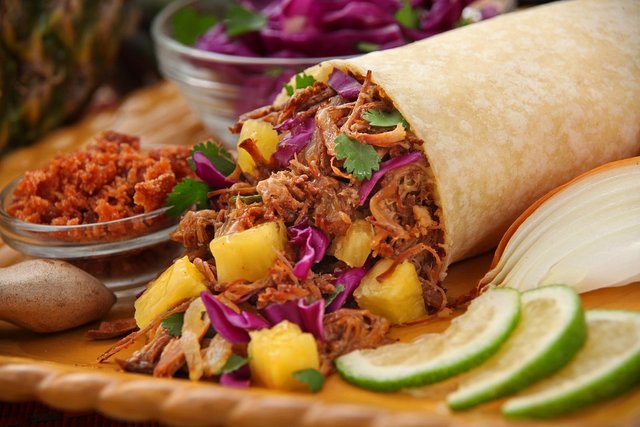 Note: this photo is from at least 2017.
---
---
---
---
No, I do not like pineapple in general.
---
I've never had a burrito..so, maybe?
---
Answer the question at dpoll.xyz.