dPoll Report: Weekend Edition
Table of contents
About dPoll
Competition No. 19
Announcement of last weeks winners
What happened on dPoll last week?
Our growing group of Sponsors
Some stats on dPoll
About dPoll
dPoll is a polling application on top of Steem. It utilizes an account based voting system and stores poll and voting data on the blockchain. You can find it at dPoll.xyz.
Here is a handy How-to for creating dPolls.
Major recent updates.
If you have any feedback, go to our issues page at Github or drop by at our Discord server.

See it online at dpoll.xyz, and the source code at github repository.
dPoll Competition No. 19
Starting this Sunday, every poll created until next Saturday will be eligible to enter the competition.
There are two ways to win:
Price pool for most votes cast:
1st Place wins 3 Steem
2nd and 3rd Place each win 1 Steem
One random voter for the winning dPoll will receive 1 Steem
Entry: you will have to create a poll on dPoll.xyz and try to accumulate as many votes for your question as you can. Deadline is Saturday the 30th of March 2019 12 PM UTC*.
Team members of dPoll are excluded from participating in the prize pool.
---
Winners of Competition No. 18
Congratulations to the winners!
What happened on dPoll last week?
@steemalliance used a poll to remind you that there is a upcoming vote on the structure of the Steem Alliace Foudation:
Steem Alliance Structure Proposal Voter Registration
Deadline is Apri. 4th 2019.
---
LMAC #11 - The Finalists! Vote for your favourite entry and help decide who the winners will be!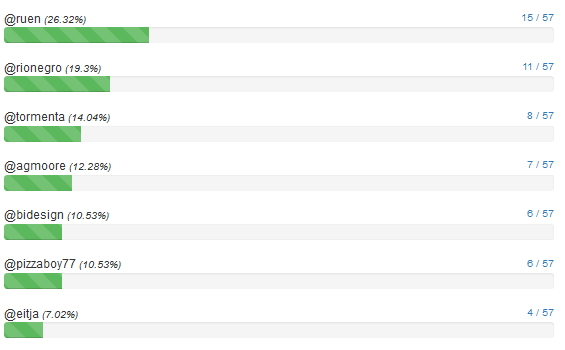 ---
@cheese4ead wated to know how to win against you in a numbers game:
What is your favourite number between 0-9?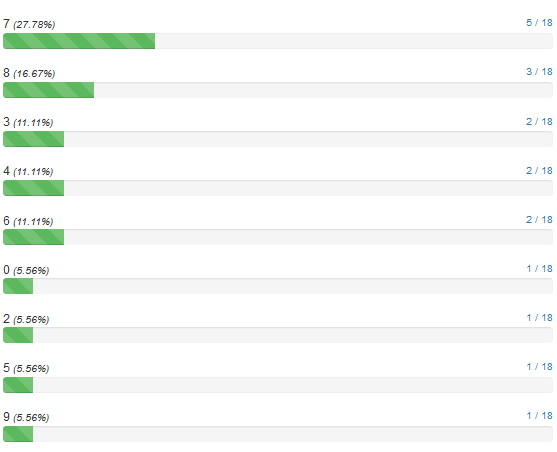 ---
@glenalbrethsen has an infamous internet controversy for you:
Should Parents Be Forced To Vaccinate Their Children?

History books could tell you a lot about a time without vaccines.
---
@conradt wants to know how you deal with the recent changes in Drugwars:
Will you continue to play Drugwars after the announcement they will stop paying in Steem and now pay with "future tokens"?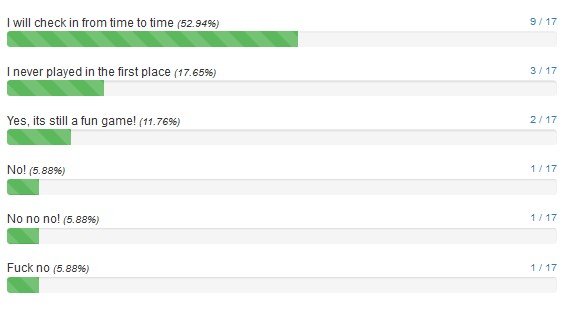 ---
@cryptobdschool wanted to know for how much Steem themed shirts could be sold:
How Much Should Dtube T-Shirt Based Price In Your Opinion?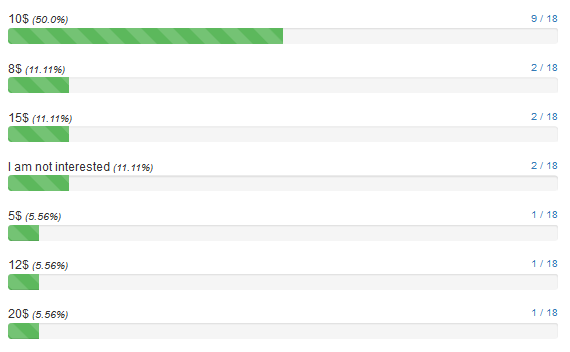 This looks like fans would pay more than 10$ for merch.
---
@deathcross is playing terrifying mindgames:
What would happen without the Internet?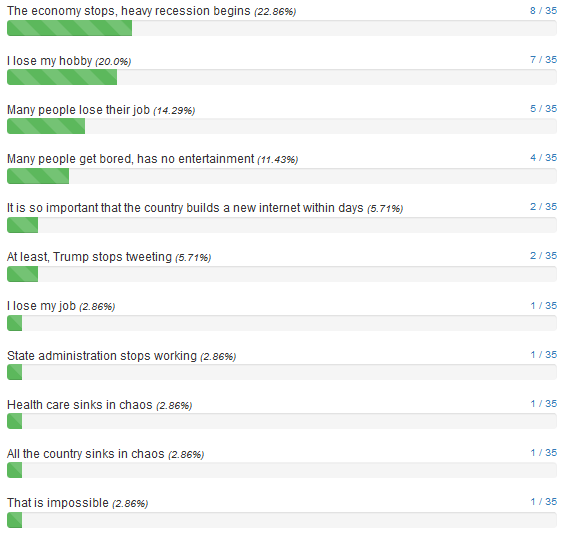 ---
@epicdave thinks about the future:
Should Bionic human-enhancing technologies be banned?
100% are of the opinion that bionic upgrades are fine.
---
@stuffbyspencer has had it with coding:
What Do You Think About The "No-Code" Movement?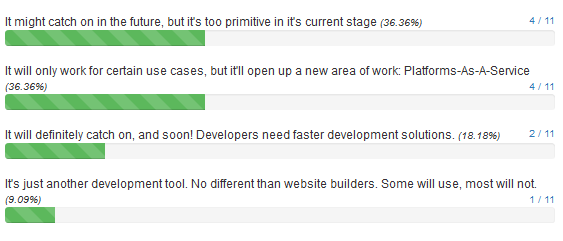 ---
You would think somebody with the experience like @vimukthi would already know:
What IS The Best Passive Income Source On STEEM Blockchain?
---
Our growing group of sponsors
35 Sponsors are supporting dPoll at the moment, with a total of 32532 SP in delegations.
Thanks to our wonderful sponsors for their support of dPoll:
| Sponsor | Delegation level [SP] |
| --- | --- |
| @bobbylee | 10'000 |
| @realself | 5'000 |
| @chitty | 4'000 |
| @emrebeyler, @pharesim | 2'500 |
| @shaka | 2'000 |
| @fabien, @utopian.pay, @favcau | 1'000 |
| @voronoi | 750 |
| @ryanlj | 500 |
| @pjau | 300 |
| @techslut, @boontjie, @kabir88 | 250 |
| @espoem, @crokkon, @blanchy, @forykw, @whatsup | 100 |
| @fbslo, @ihtiht, @simplymike, @mahsumakbas, @amico, @devann, @nerdtopiade, @akomoajong, @abbak7, @bluerobo | 50 |
| @isnochys, @murattatar, @tdre | 25 |
| @mobi72, @tdas0 | 10 |
Sponsors will receive a weekly reward for supporting the project. If you want to support the development and engagement on dPoll, you can delegate some Steem Power and instantly become a sponsor.
Some stats on dPoll:
dPoll is currently in 51st place on stateofthedapps.com across all listed dApps - including apps on Etherium/POA and EOS.
And in 22nd position on steemapps.com.
---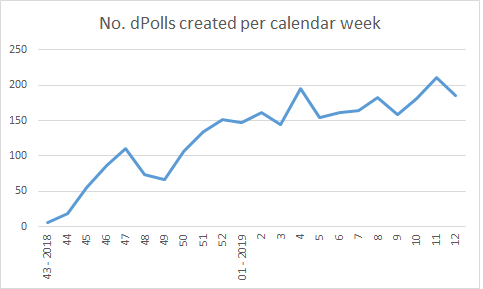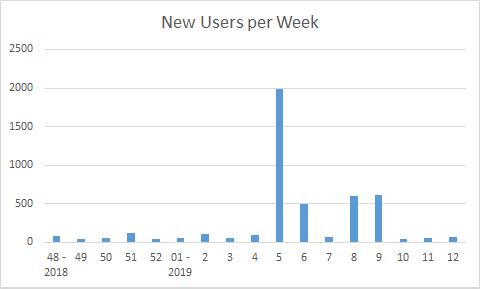 Join dPoll on Discord: https://discordapp.com/invite/ZcV8SGr
---
*Standard rules of decency apply. The dPoll team will reserve the right to exclude certain entries from the competition, if necessary.
---
If you want to support dPoll.curation, you can also delegate some Steem Power. Quick Steem connect links to delegate: