The price of dogecoin saw a massive price increase this week.
While many have been watching bitcoin this week, there has been another coin that has been significantly outperforming.
As bitcoin bulls were cheering bitcoin climbing about 8% over the past week, dogecoin bulls were cheering a 200% increase.
Yes, that's right, dogecoin is up 3X in the past week or so.
Check out the chart: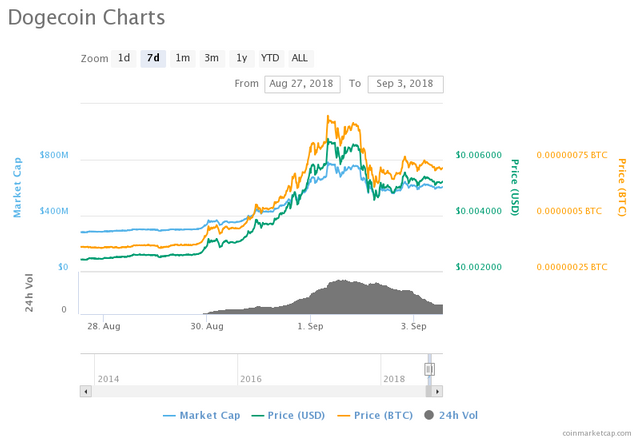 (Source: https://coinmarketcap.com/currencies/dogecoin/)
It went from about $.0025 to $.0067 in just a couple days.
Why the sudden price increase?
On Friday of last week it was reported that there may be a bridge between the dogecoin and ethereum blockchains.
More about that can be found here:
https://www.ccn.com/dogecoin-recovers-losses-rises-more-than-18-percent/
Something that dogecoin investors are clearly excited about.
Then, on top of that, yahoo.finance also announced that they would be making trading available for DOGE directly from their yahoo.finance platform.
DOGE would join bitcoin, ether, and litecoin as the only cryptocurrencies currently available for trade on the yahoo.finance iOS app.
Eventually they are also expected to be traded directly from the yahoo.finance webpage.
More about it can be found here:
https://steemit.com/crypto/@jrcornel/the-6th-most-popular-website-in-the-world-now-supports-cryptocurrency-trading
From joke to contender:
If you recall, dogecoin was a fork for the litecoin blockchain several years back.
It was somewhat of a joke at first, playing on the doge meme mania that was sweeping the internet starting back in 2013.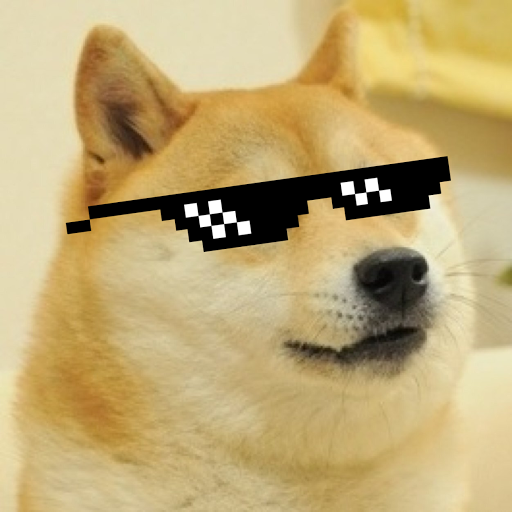 (Source: https://tictail.com/dogedogedoge/3x-double-doge-with-it)
Since that time, dogecoin seems to be gaining some real traction as a coin with some potential real world use cases.
Especially among peer-to-peer tipping and micro transaction platforms.
I am a bit jealous that something that started out as a joke is catching on so quickly while steem continues to languish.
Stay informed my friends.
Image Source:
https://knowyourmeme.com/memes/doge
Follow me: @jrcornel