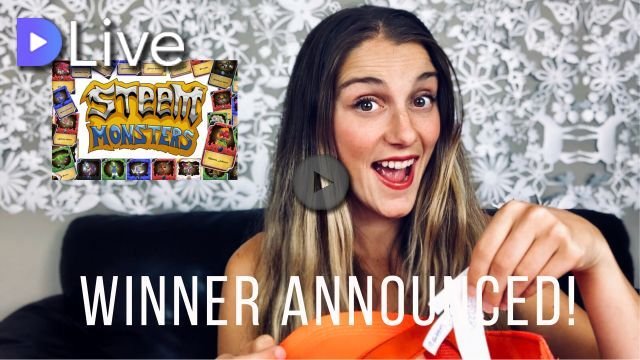 Hi Friends!
Last week I did a full Steem Monsters Walk Through for Non-Gamers. Prior to that, I had kind of stayed on the sidelines with @steemmonsters because I don't consider myself a gamer - and thought there might be more people like me out there that would find the video helpful.
Once I got involved in the game a bit more - I realized what an awesome opportunity this was to connect with fellow steemians and have some fun. One of the things that has impressed me most about this game is @aggroed and @yabapmatt's crowdsoarcing approach to building this game. Instead of just trying to come up with everything on their own - they are allowing creatives from all over the platform to get involved. From writers, to artists, to musicians to voice actors. By the time this is a finished product - there will be countless people who feel a sense of pride because of their involvement in the creation of the game.
Not to mention... opening booster packs is crazy fun.
The Giveaway
That's why in that video, I also decided to host a 5 booster pack giveaway! The rules were simple. People simply had to leave a comment talking about Steem Monsters. They could share their favorite card, or maybe what they are most excited about, what questions the have etc. I couldn't believe how many of you jumped into this giveway! You guys are even more crazy for cocopuffs about Steem Monsters than I am!
What really put a smile on my face though was seeing all the comments from people who said they connected with my "non-gamer" description of everything and decided to check things out because of that video. I am SO glad you guys found it helpful!
Some of my Favorite Entries


I just wanted to say a special shout-out to the following people - because I thought all of your entries rocked!
@tsnaks, @elsiekay, @d00k13, @crystalpacheco30, @masummim50, @dontstopmenow, @numbnut68, @rachiid, @themonstertrader, @peter2017, @hashcash, @kennroy, @wolv, @kennroy, @mainos12345, @diogosantos, @magicquokka, @goldmatters, @daan007, @koday94, @performingarts, @soyrosa, @gatolector, @kiokizz, @gduran, @filotasriza3, @bodyinbeta, @heyimsnuffles, @anarcist69, @rishi556, @calabozocriollo, @hendersonp, @ironshield, @bitfiend, @gmatthez, @oley326756, @randomgoodstuff, @gentledileep, @p4ragon, @alanman, @dresden, @foxfiction, @pardinus, @daveonarrival, @trisquelwhare, @maverickinvictus, @mamaof3, @bitpizza, @tfeldman
And the Winner is...


I wrote down all of the entrants names on a sheet of paper and did a live random drawing in the video. I was stoked to pull out my friend @tfeldman's name!! I was especially excited because he was one of the people that decided to jump on the Steem Monsters train after watching the video. So, that just makes me even more excited that you'll have an extra 5 booster packs now.
Ps... this guys is awesome and you should totally go check him out! He is a long time steemian and someone I met when I first joined the platform through the #openmic contest. He's a talented musician, doctor, and just cool guy to get to know.
What's next for me and Steem Monsters?


Well... earlier this week I did my first live stream EVER on @dlive to open a bunch of booster packs. I honestly didn't think I would like live streaming because I thought it would be too nerve wracking. I was actually pretty shocked at how much fun it was! I'm going to plan to do another live stream sometime soon to open up more packs.
I did a full-length interview with @aggroed himself and that will be getting posted on Tuesday, July 3rd. We talk all about Steem Monsters, MSP and more.
I'm also crafting up a fun live streaming idea with my good friend @littlescribe. We both love some of the story-telling and lore that is coming around this game - and so we are working on something super awesome around that. Watch for more details on that coming soon.
Thanks to Everyone Who Participated!


I love running giveaways because they always have such fun vibes and excitement around them. Thanks to everyone who participated!
XO, Lea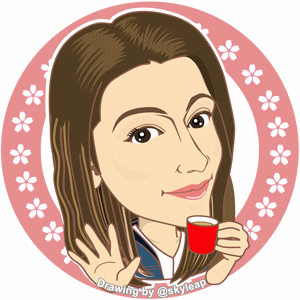 ---